George Russell believes Max Verstappen's imminent third world title will carry less satisfaction than his 2021 championship triumph over Lewis Hamilton because he has not been cornered into a proper fight.
The imperious Dutchman, in his all-conquering Red Bull machine, has failed to win just three of the 16 rounds so far, and he is expected to sew up his latest championship in Saturday's sprint round in Qatar. A sixth-placed finish in the 19-lap dash round the Lusail International Circuit is all he needs.
Verstappen saw off Hamilton in a title battle for the ages two years ago before following up his controversial maiden world crown with a second last year.
This team. So great to see everyone in Brackley and soak up the energy heading into Doha. We're all feeling motivated for the weekend ahead pic.twitter.com/yJU9iRpXNH

— George Russell (@GeorgeRussell63) October 4, 2023
But on the eve of his third coronation, Russell, labelled a "d***head" by Verstappen after an on-track row in Azerbaijan earlier this year, said the lack of firm competition has allowed his rival to excel.
"When it comes to any great in any sport, if the pressure is not turned up, you are in for a comfortable ride," Russell told the PA news agency ahead of this weekend's Qatar Grand Prix. "And I am sure the 2021 championship fight was more satisfying for him because it was a true battle.
"He has been exceptional this year, and there is no doubt about that. Week-after-week he has performed at such a high level.
"But we see the strategy review before every race, and the prediction every weekend, is of him going off into the distance. He can drive at 90 per cent and still win with 10 seconds to spare, and he knows that."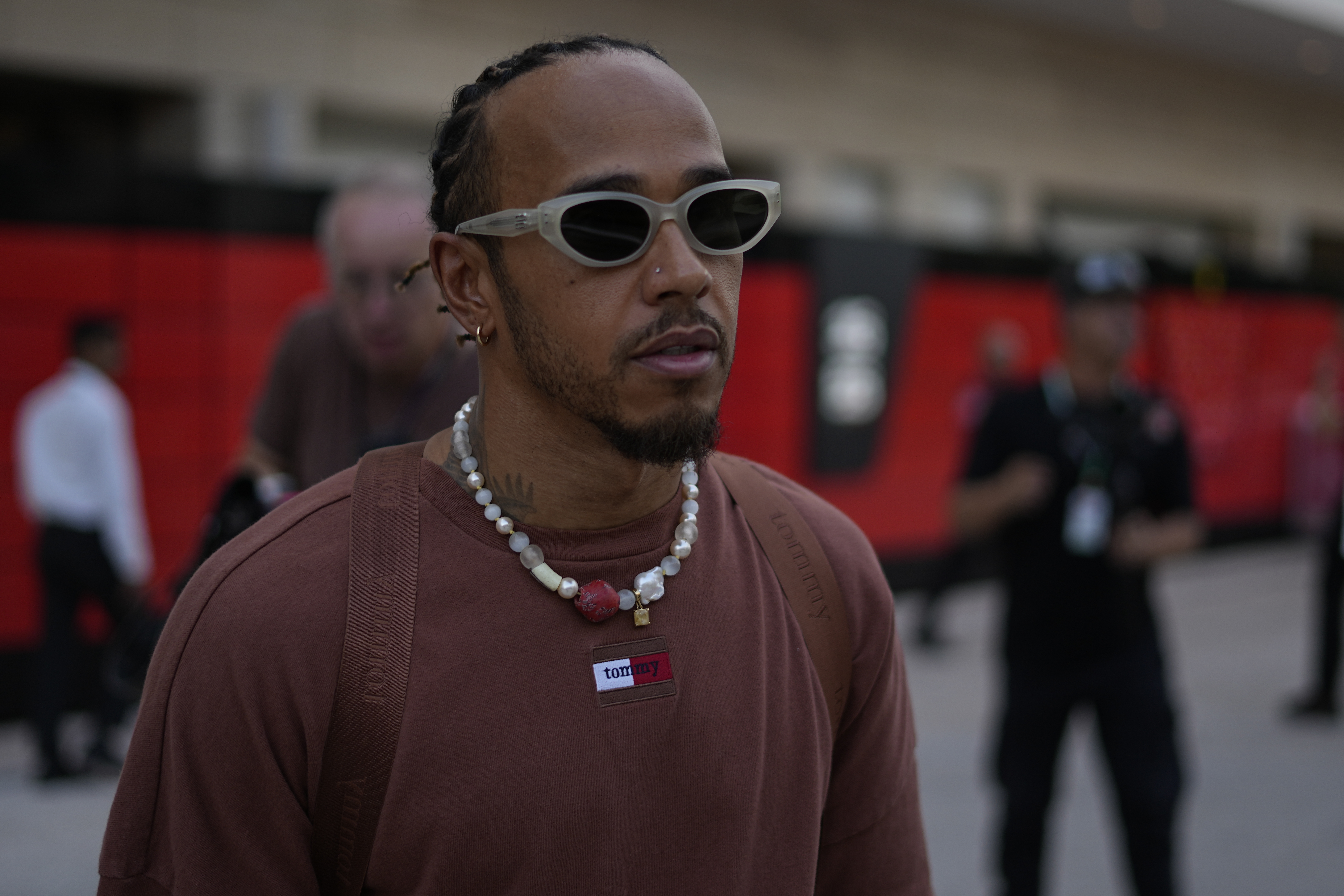 Russell, 25, only five months younger than Verstappen, excelled in his first season with Mercedes in 2022. He landed the team's only pole position, sole win, and out-scored team-mate Hamilton.
But heading into the final six rounds of this campaign, he is eighth in the standings, 75 points and five places adrift of his fellow Englishman.
Russell was close to tears after he allowed a rare opportunity to win slip through his fingers in Singapore – a race where he crashed out on the last lap – before he was embroiled in a number of spiky radio exchanges at the previous round in Japan as he duelled with Hamilton. Russell, on a different strategy to his team-mate, was ultimately ordered aside.
However, the younger Briton insists Hamilton, 38, is not owed preferential treatment. He is also adamant that he can beat the seven-time world champion in a title fight if Mercedes provide him with the tools to do so.
"Absolutely," said Russell, who will be paired with Hamilton until at least the end of 2025. "When you are going up against the best of all time, you are testing yourself.
"People can easily criticise me, but every single Formula One driver has a direct comparison to their team-mate, and my judgement is against the best driver ever, so that is why I don't mind what people say.
"I took pride in last year's performance. I took pride in taking the team's only pole and only win, and I took pride when, at the start of the year in my first six races with the team, I was ahead of him (Hamilton) in almost every single qualifying session.
"But that is not why I'm here. If I end my career tomorrow, I am not going to be singing and dancing about finishing ahead of Lewis Hamilton in the championship.
Title #3 now loading…@Max33Verstappen just needs to out-score his team mate by three points across the Qatar weekend to be crowned champion for the third time #QatarGP #F1Sprint pic.twitter.com/SfzsLsRZgc

— Formula 1 (@F1) October 2, 2023
"I am here to win world titles and I am here to fight. There is an equal respect between the two of us and we are on equal terms. It doesn't matter if you are Lewis, who is a seven-time world champion and has been here for 10 years, or me who is 18 months into my time with Mercedes.
"We are on a level playing field and you only gain that respect by the performances you show on track and that respect has been earned."
Hamilton may be on the longest losing streak of his career – 39 races have passed since he last entered the winner's circle at the penultimate round in Saudi Arabia nearly two years ago – but he remains the grid's biggest star.
"It is challenging for him when there are always the lights and cameras around, and rightly so," added Russell, speaking in the Mercedes motorhome with Hamilton a few tables away.
Until tomorrow, Lusail. pic.twitter.com/MEV81mz4rD

— Mercedes-AMG PETRONAS F1 Team (@MercedesAMGF1) October 5, 2023
"But we have had many occasions where we have just been one-on-one. Even in Suzuka last week we sat down and had dinner together for about two hours and chatted about things that two blokes would speak about down the pub. I feel like a normal person and when you take him out of the crazy environment he is just a normal person.
"It can be difficult to let your hair down. You are always on guard. And he is obviously very conscious of that. But when you are in a safe environment he is a great bloke, we get along, and it feels very normal."
And what of next year? Will Russell, Hamilton and Mercedes be able to stop the Verstappen juggernaut?
"There was quote from (four-time world champion) Sebastian (Vettel) where he said 'enjoy it, because it doesn't last forever'," concluded Russell. "We will get our chance and we have to be ready for it.
"What are Red Bull are going to do? Who knows? Of course they are favourites for next year. But it is down to us to wake up every morning, look in the mirror, and say 'we need to bring our A-game every single day', and if we do that we can give them a run for their money."