Billy Vunipola insists England are comfortable being cast as the pantomime villains of Sunday's World Cup quarter-final against Fiji in Marseille.
England face the darlings of the tournament with their opponents at Stade Velodrome adopting the role of everyone's second favourite team due to their all-action style of play and underdog status.
There is also a desire to see a Pacific Islands nation progress deep into the World Cup given they produce some of the game's finest players who contribute significantly to overseas leagues.
𝗧𝗵𝗲 𝗻𝗲𝘅𝘁 𝗰𝗵𝗮𝗹𝗹𝗲𝗻𝗴𝗲 𝗮𝘄𝗮𝗶𝘁𝘀 #ENGvFIJ | #RWC2023 pic.twitter.com/7yQwC8PYO5

— England Rugby (@EnglandRugby) October 9, 2023
Every neutral will be cheering them on but Vunipola insisted England were ready to spoil the party and in the process challenge the perception that only France, New Zealand, Ireland or South Africa were capable of lifting the Webb Ellis Trophy.
"I would not say Fiji is their second favourite, I would say England is their first least-favourite team," the Saracens number eight said.
"In terms of being public enemy number one, we are happy to take that mantle.
"We are seeing a lot of teams being talked up. Apparently there's a top four in international rugby. I didn't know that there was a table. We are quietly going about our work and confidently going about our work.
"Our plan is to play well firstly against Fiji and deal with whatever happens after that, after Fiji."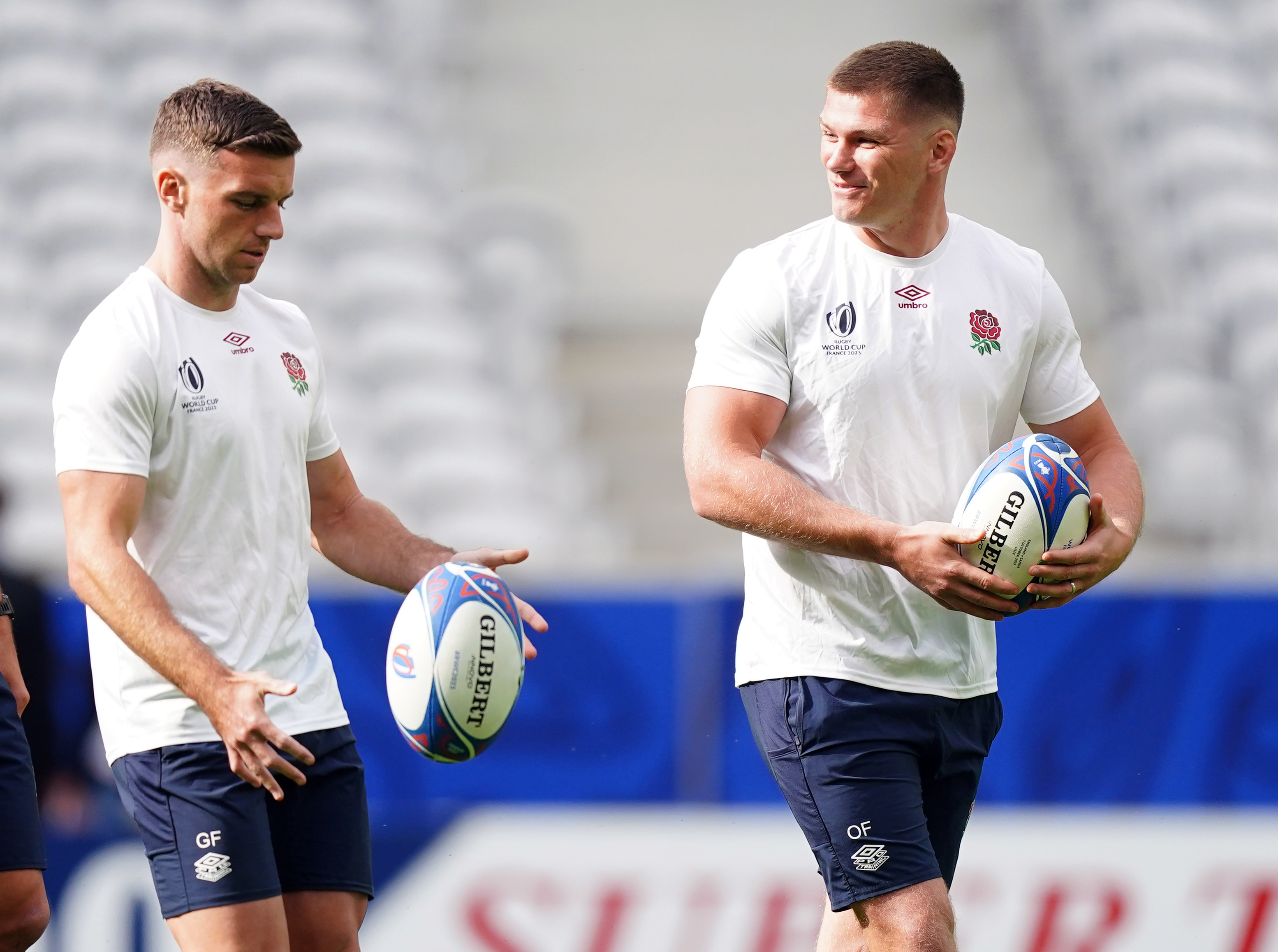 England are wary of the breakdown threat posed by Simon Raiwalui's team and are seeking clarification from Sunday's referee Mathieu Raynal over how the contest on the floor will be officiated.
Steve Borthwick has noted the number of breakdown penalties won by Fiji so far at the World Cup – they were awarded 11 in their group victory over Australia alone – and their sheer volume of jackal attempts.
At the heart of their threat in this area is openside Levani Botia, who Vunipola knows must be nullified at all costs.
"The best thing about him is his technique. He's got a very low centre of gravity. As a former 12 who has been repositioned to seven, he's very fast around making the decision whether to go for the ball or not," Vunipola said.
"Again, it's his height. If you give him an opportunity it becomes tough, but it's not just him. They've got other threats in terms of jackallers."
Who makes it all the way?#RWC2023 pic.twitter.com/vVjUwCK3UZ

— Rugby World Cup (@rugbyworldcup) October 8, 2023
England name their starting XV and bench on Friday and the greatest area of intrigue is the fly-half duel between George Ford and Owen Farrell.
Ford was man of the match against Argentina and Japan and is the form 10, but Farrell is the squad's captain and talisman.
The two were paired together against Samoa on Saturday, but they faded as a creative axis amid a poor team performance and the experiment of reviving their partnership could be over.
"Owen's a winner. That term gets thrown around quite a bit but that's Owen. Under the harshest of pressures and biggest of moments, he tends to get better," attack coach Richard Wigglesworth said.
"That is a sign of a winner. He doesn't just get better but has more of an impact on the people around him as well. We know what gets said about Owen.
"He's the highest ever points-scorer for England, delivers time and time again and those players tend to catch the most flak for some reason.
"We're lucky to have him. He will no doubt have a massive impact on this week and this game."