England have been docked a sizeable chunk of points in the World Test Championship from what they earned in the Ashes after consistently falling foul of the over-rate regulations.
While the standard of play in a series that ebbed and flowed was widely praised, there were repeated instances of both England and Australia failing to reach the statutory 90 overs in a day threshold.
Ben Stokes' side were found to be two overs short in the first Test at Edgbaston, nine in the second at Lord's, three in the fourth at Emirates Old Trafford and five in the final Test at the Kia Oval.
England and Australia have been hit with big #WTC25 point penalties for slow over-rate in the Ashes!

Details

— ICC (@ICC) August 2, 2023
Having gained 28 points – 24 for two wins and four for a draw – in a series that finished 2-2, with Australia retaining the urn as holders, England have lost 19 for infringements in four of five Tests.
That leaves England with just nine points in the third edition of the WTC, dropping them below the West Indies, who have played just two matches and are yet to record a win.
The International Cricket Council last month implemented an overhaul of the sanctions for sluggish over-rates, which was retrospectively applied for the start of the WTC cycle.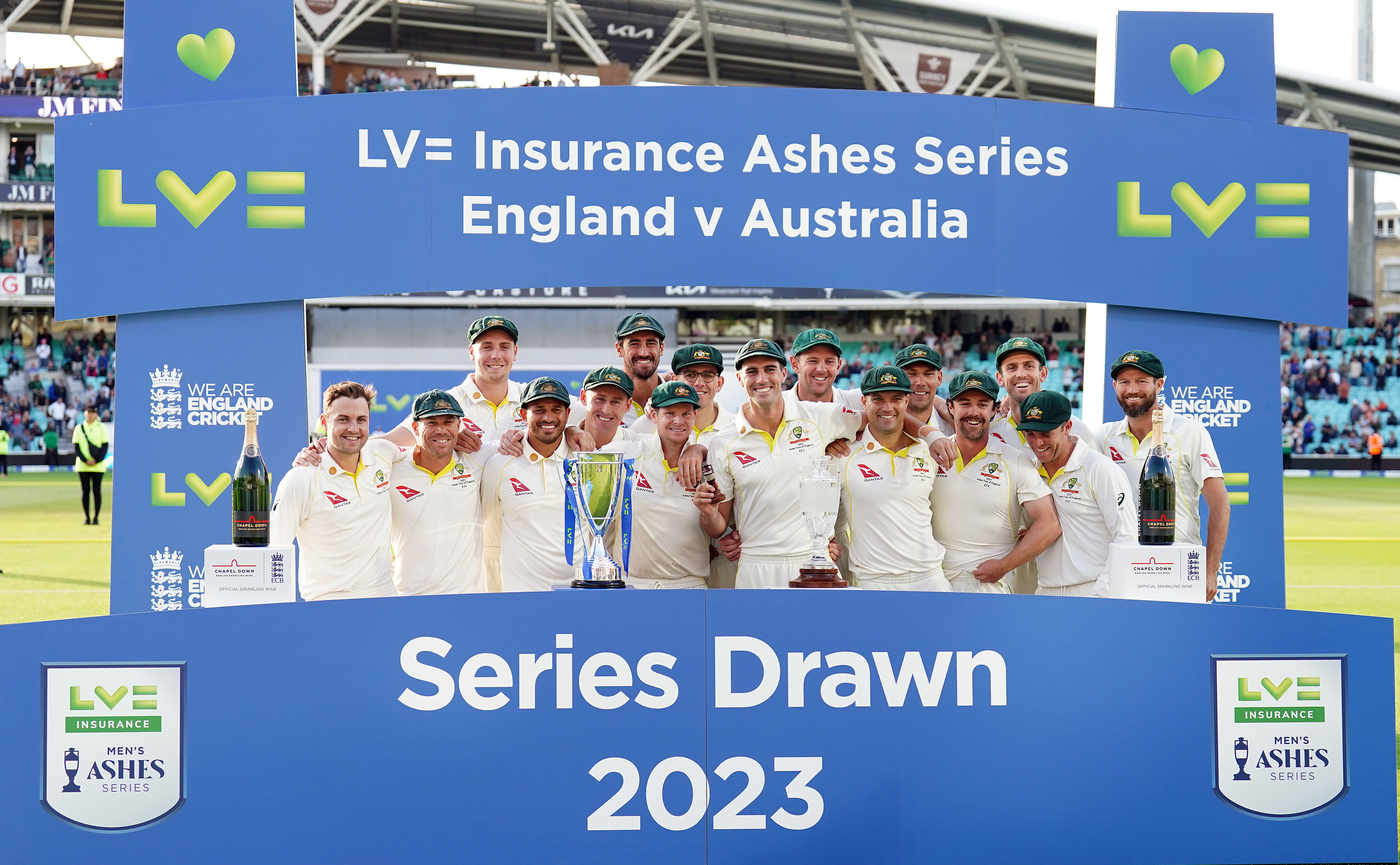 Players are fined five per cent of their match fee, up to 50 per cent, and teams lose one point for every over short – although this is not applied if a team is bowled out before the 80th over.
England's players were penalised 10 per cent of their match fees for the first Test, 45 for the second, 15 for the fourth and 25 for the fifth.
Australia, meanwhile, had 10 points deducted from their tally and players fined 50 per cent of their match fees for the fourth Test after being found to have been 10 overs short at Old Trafford.