Wales prop Corey Domachowski recalled "bittersweet" emotions after gaining World Cup selection on the same day as his great-grandmother's funeral.
The 26-year-old Cardiff prop was among 16 players in head coach Warren Gatland's 33-strong squad who will have a first taste of World Cup action during September and October.
But while there was family joy over his call-up, it also came at a time of great sadness as they said farewell to Domachowski's 88-year-old relative.
Well I'm lost for words. Not the best morning having to lay my Nan to rest but certainly they've all been looking down on me from above. Absolutely over the moon. Get those croissants ready baby󠁧󠁢󠁷󠁬󠁳󠁿 Thanks again everyone for the messages

— Corey Domachowski (@CoreyD_96) August 21, 2023
"It was a bit of a weird one," Domachowski said.
"It was my nan's funeral today, so we were all in the living room waiting for the hearse to turn up.
"My missus had the phone next to me and I was like 'look this is probably not the right place to do it' but all the family were like 'no chance, we want to know whether you are in or not'.
"As soon as my name was announced, it erupted. It was quite nice really because it was a sad day and everybody was a bit down, it kind of lifted the mood a bit.
"It was a bittersweet day, really. The family are really upset, but this came along and brought a smile to everyone's face."
Domachowski was only called into his first Wales squad just over three months ago, which followed a period of insecurity as Welsh professional rugby found itself engulfed by chronic financial issues and huge uncertainty over player contracts across its four professional regions.
"I think there were about six weeks left in the season before I secured a new deal," he added.
"With all that was going on I was two weeks away from calling it a day. I sat down with my partner and I said I would probably have to start looking at going down a different route in my career.
The full story as Cardiff stars are named in the Wales World Cup squad. Cwpan y byd!

https://t.co/AuiCojmiLT pic.twitter.com/qwMDiDcSdI

— Cardiff Rugby (@Cardiff_Rugby) August 21, 2023
"I spoke to a few semi-professional clubs to see what they had on the table and it wasn't even worth trying to play semi-pro.
"That is how bad it had got financially. It was tough to take in and you can imagine the stress everyone was going through. Luckily, I managed to secure something at the end.
"I think I use it a lot for motivation, what we all experienced at the start of the year with finances, not knowing if you've got a job, securing food on the table for the kids.
"This has been an eye-opener for me. You never know when you are going to finish and it has given me a kick up the backside."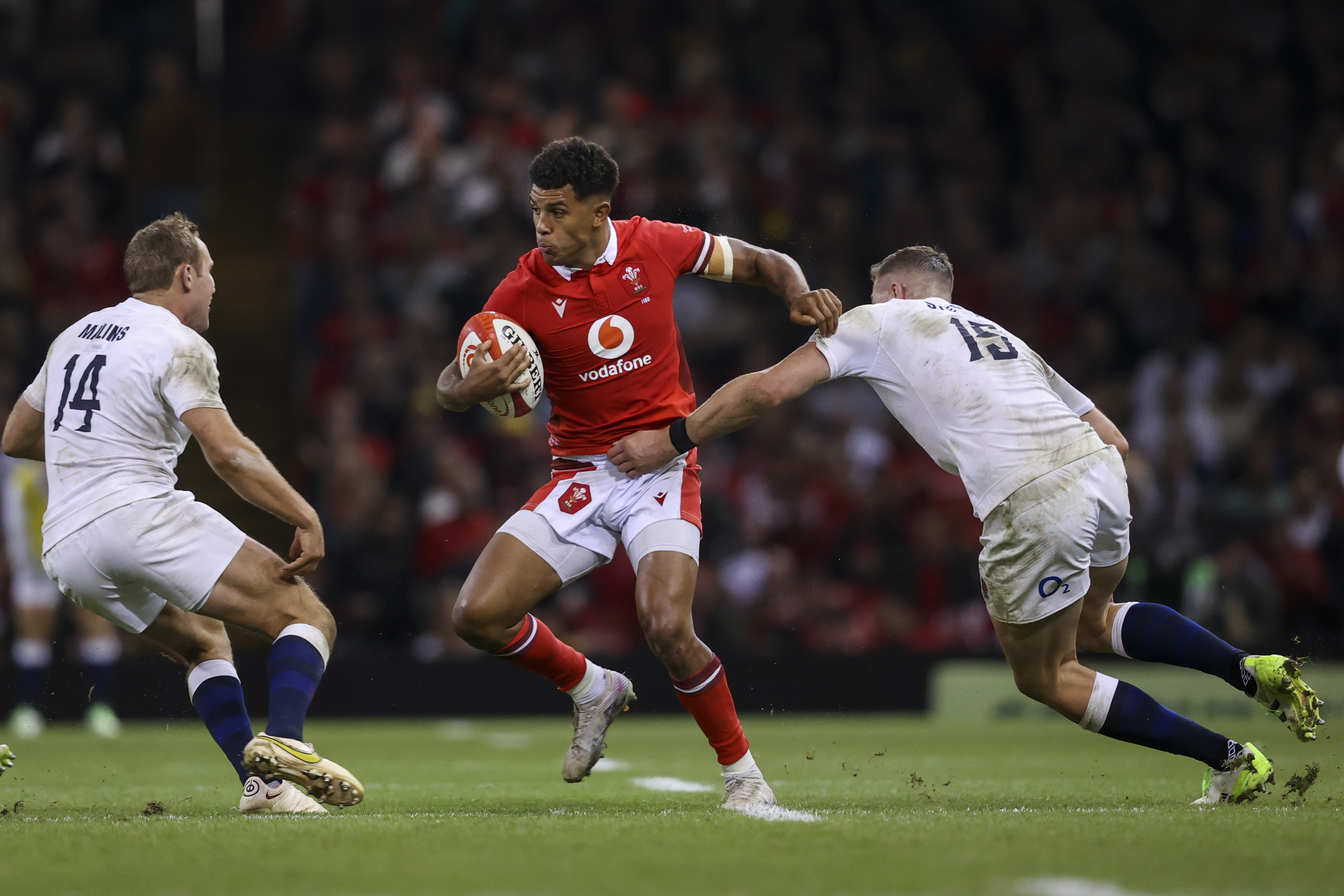 Wing Rio Dyer, meanwhile, has joined Domachowski in being selected for a first World Cup – but admitted to some anxious moments after being yellow-carded during Wales' heavy defeat against South Africa on Saturday.
Referee Andrew Brace also awarded the Springboks a penalty try after Dyer batted the ball into touch under pressure from opposite number Canan Moodie.
"I had a few boys trying to reassure me that it was going to be alright but in the end it was a penalty try and a yellow card," Dyer said.
"Walking off in front of all the fans and with the pressure of selection coming up on the Monday, I was sat on that chair thinking 'I have probably just butchered my chance and cost my team'.
󠁧󠁢󠁷󠁬󠁳󠁿 Dyma'r 33 chwaraewr fydd yn cynrychioli tair miliwn o bobl Cymru.

󠁧󠁢󠁷󠁬󠁳󠁿 The 33 players ready to represent the 3 million people of Wales#WelshRugby | #ViveLeCymru pic.twitter.com/H3ry1ZLAsZ

— Welsh Rugby Union 󠁧󠁢󠁷󠁬󠁳󠁿 (@WelshRugbyUnion) August 21, 2023
"All of the pressure was back on me, so when I came back on, I put my all into it. I wanted to make sure I gave 110 per cent because it was my fault I got the yellow card, not the team's.
"I could have easily just had a yellow card, thrown my toys out of the pram and put my head under the shed and thought 'it is what it is, it's done now'.
"Sitting on that chair in front of your home crowd, under the pump as it was, knowing what was coming around the corner, you have been training for 14 weeks – it was a pressure point for me."