Conor Murray believes Ireland are now far better at "flipping the page" following a big win as they bid to back up beating South Africa by securing a quarter-final spot when they face Scotland.
Experienced scrum-half Murray is playing at the fourth Rugby World Cup of his career and has been involved in some major Test victories across 110 caps.
Ireland's displays have often dipped in the aftermath of previous momentous results but the 34-year-old Munster man does not expect that to be an issue moving towards Saturday's crunch Paris clash with the Scots.
"A good few years ago we'd get a good one-off win and then the next week we'd drop off performance-wise," said Murray.
"I think we've started properly addressing it about being consistent and nowadays this team is really good at flipping the page and focusing on what's next.
"People are talking about what's down the line and knockout rugby and all that but genuinely within our four walls we're talking about Scotland and that's the next biggest challenge for us.
"We have a plan of where we want to go but it's about doing the right thing now.
"That's been one of our strengths over the last few seasons. It used to be an issue but we're a better side nowadays on top of that and mentally we're better equipped to go back to back in games."
Andy Farrell's men have won 16 matches in a row stretching back to defeat in the first Test of last summer's series success in New Zealand.
Ireland have also dominated fixtures against Scotland across the past decade, winning 12 of 13 meetings.
Murray, who worked with Scotland head coach Gregor Townsend on the 2021 British and Irish Lions tour, insists his side will be not be underestimating their weekend opponents as they seek to avoid an early tournament exit.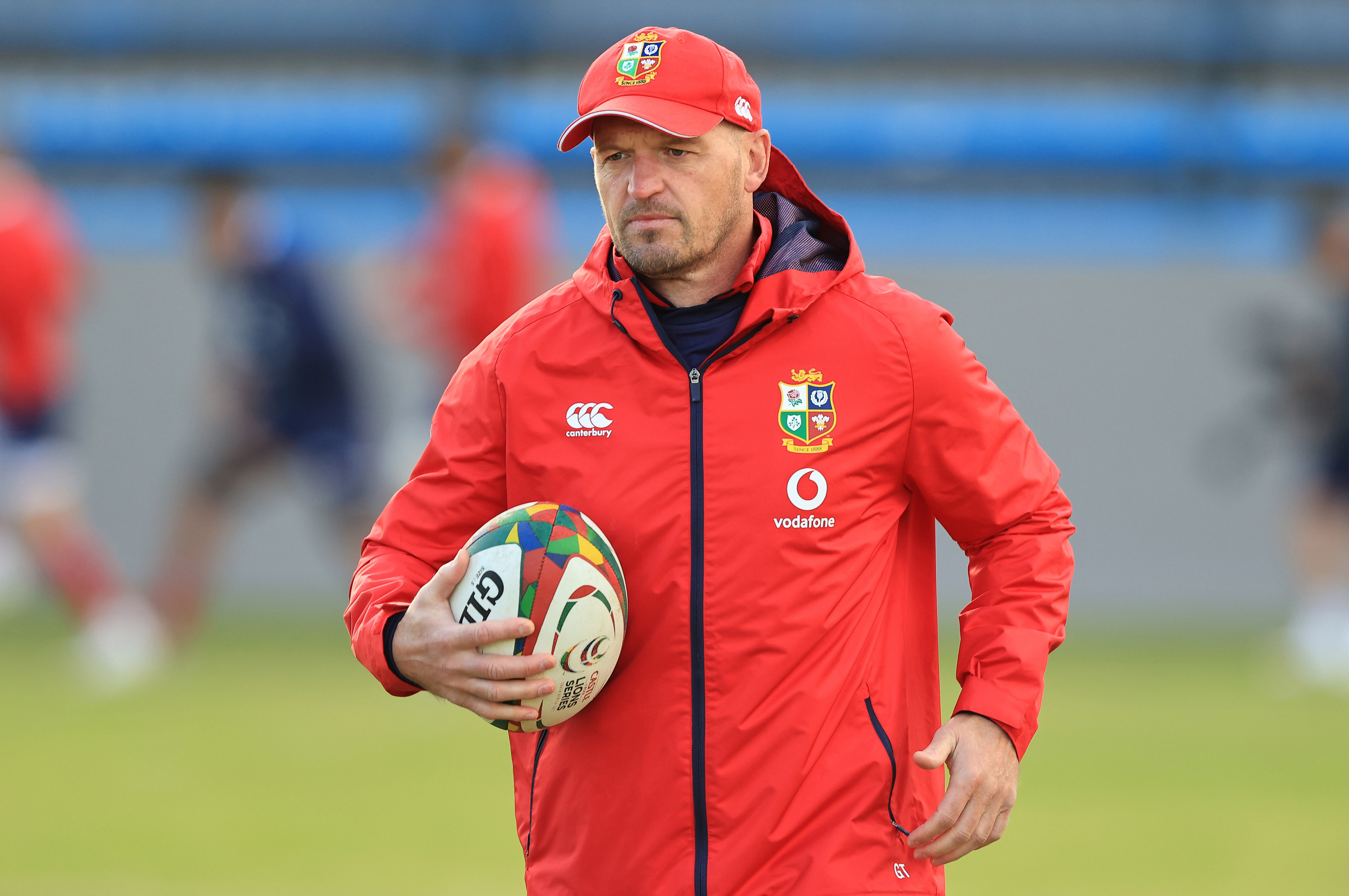 "That record, I don't think it counts for much, the same with our record, having been on a good run of form coming into the World Cup," he said.
"All those games, especially in the last few years, they've been very tight fixtures.
"Some of the scoreboards might read a little bit differently but genuinely Scotland are a top side and pose a lot of threats across the board.
"Having worked with Gregor a couple of years ago, their attacking game will cause a lot of stress and it'll make sure we prepare really well, as good if not better as we did for South Africa.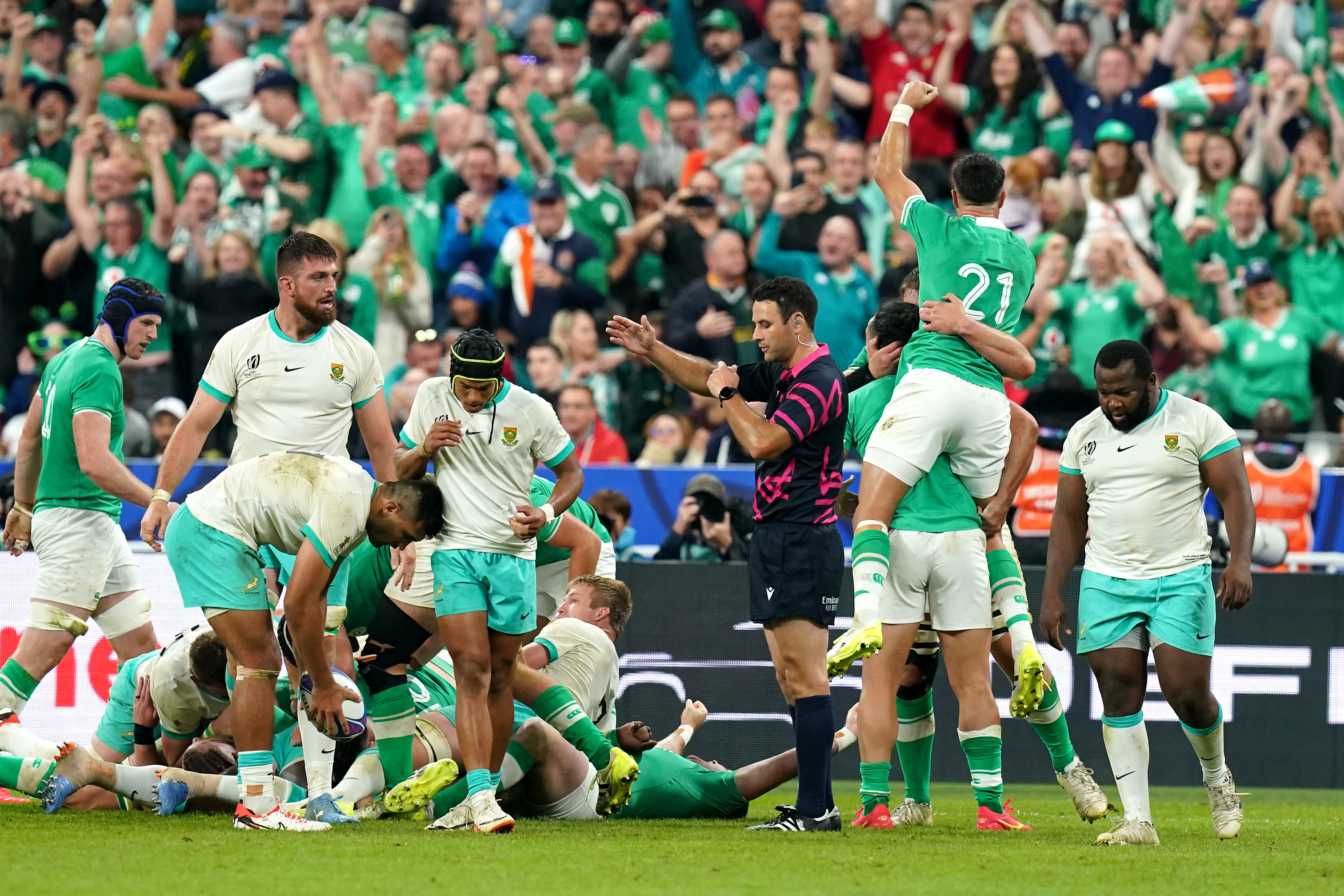 "It's about turning the page now and realising we're up against a top international side that have an awful lot to play for."
Ireland will progress to the last eight with a win or draw, while a defeat could still be sufficient depending on bonus points gained and/or overall points difference.
"I expect them to really test us in every department," continued Murray.
"That's not just something we're saying in the media. We've had huge battles with Scotland over the years, especially recently.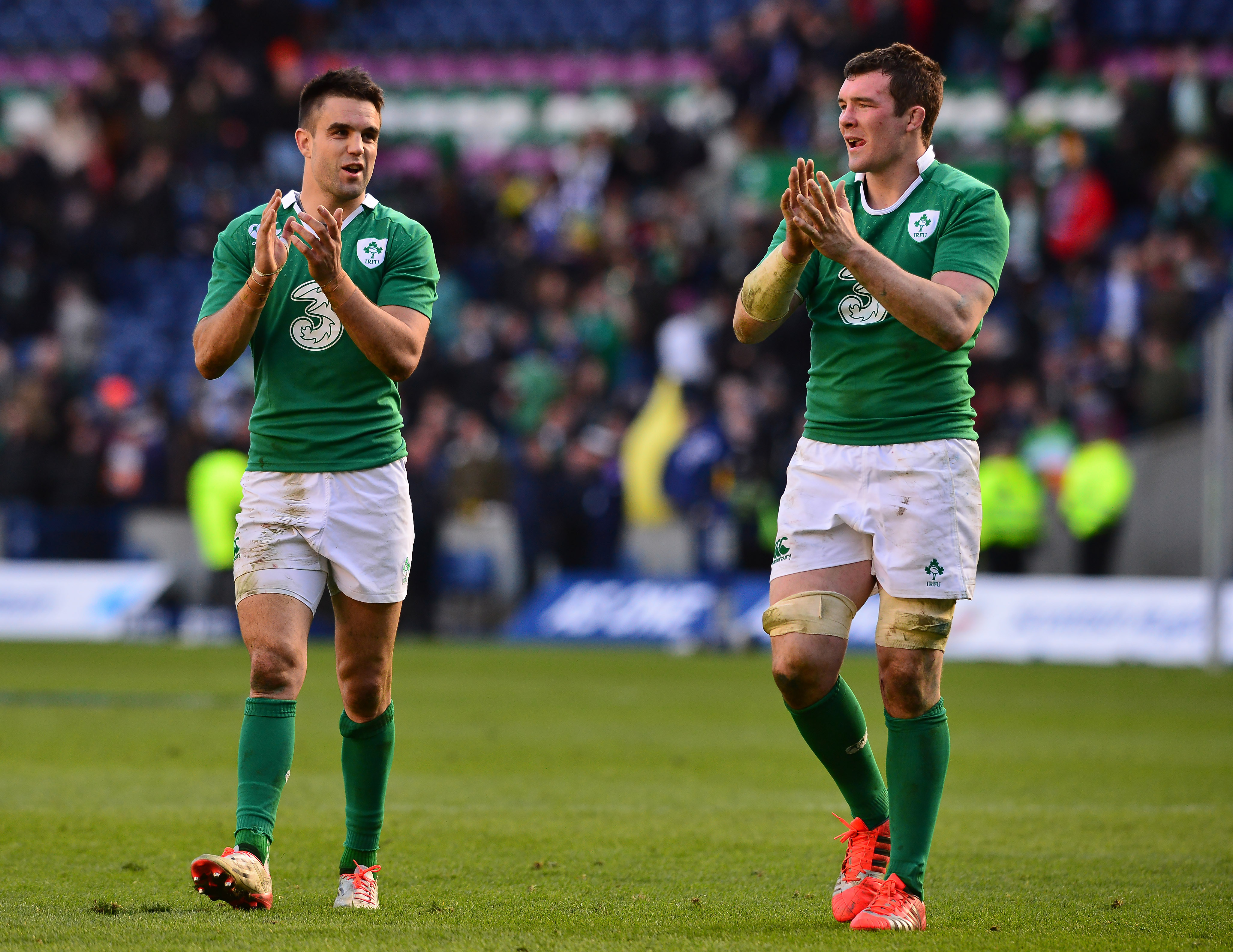 "We're certainly not overlooking them. That might be the story outside but I can assure you it's completely different here."
Murray became a Test centurion against South Africa last November.
His Munster team-mate Peter O'Mahony is on course to become the 10th Irishman to join that club this weekend.
"We've shared the club journey and the international journey pretty much side by side," said Murray.
"It'll be great to get to that milestone and it's a huge day for himself and his family. Hopefully it all goes to plan, because it's a very special club."