Chris Paul vowed to carry on playing after the Phoenix Suns suffered more playoff heartbreak by going down to the Dallas Mavericks in Game 7 of the Western Conference semi-finals.
A year ago, the Suns blew a 2-0 lead to lose the NBA Finals to the Milwaukee Bucks but responded by recording the best regular-season record in the league this campaign.
Once again the Suns were heavily fancied and even more so after taking a 2-0 lead against the Mavs.
But on Sunday it was a feeling of deja vu as the Suns were blown out of the water in a 123-90 defeat to crash out of contention.
At one stage the Mavs led by 46 points, while the Suns had just 27 in a disappointing first half – veteran Paul not registering his first field goal until the third quarter.
With Paul now 37 years of age, and reportedly playing with a quad issue, naturally there was talk of retirement, but the 12-time All Star plans to continue as he chases that elusive first NBA championship.
"You play long enough and you don't win, every time you lose, they're going to say it was your best chance," Paul told reporters.
"But I think for me, us, it's we'll be right back next year. I'll tell you that much.
"I'm not retiring tomorrow, thank God. Hopefully, I'm healthy coming back. But I'm [going to] keep playing."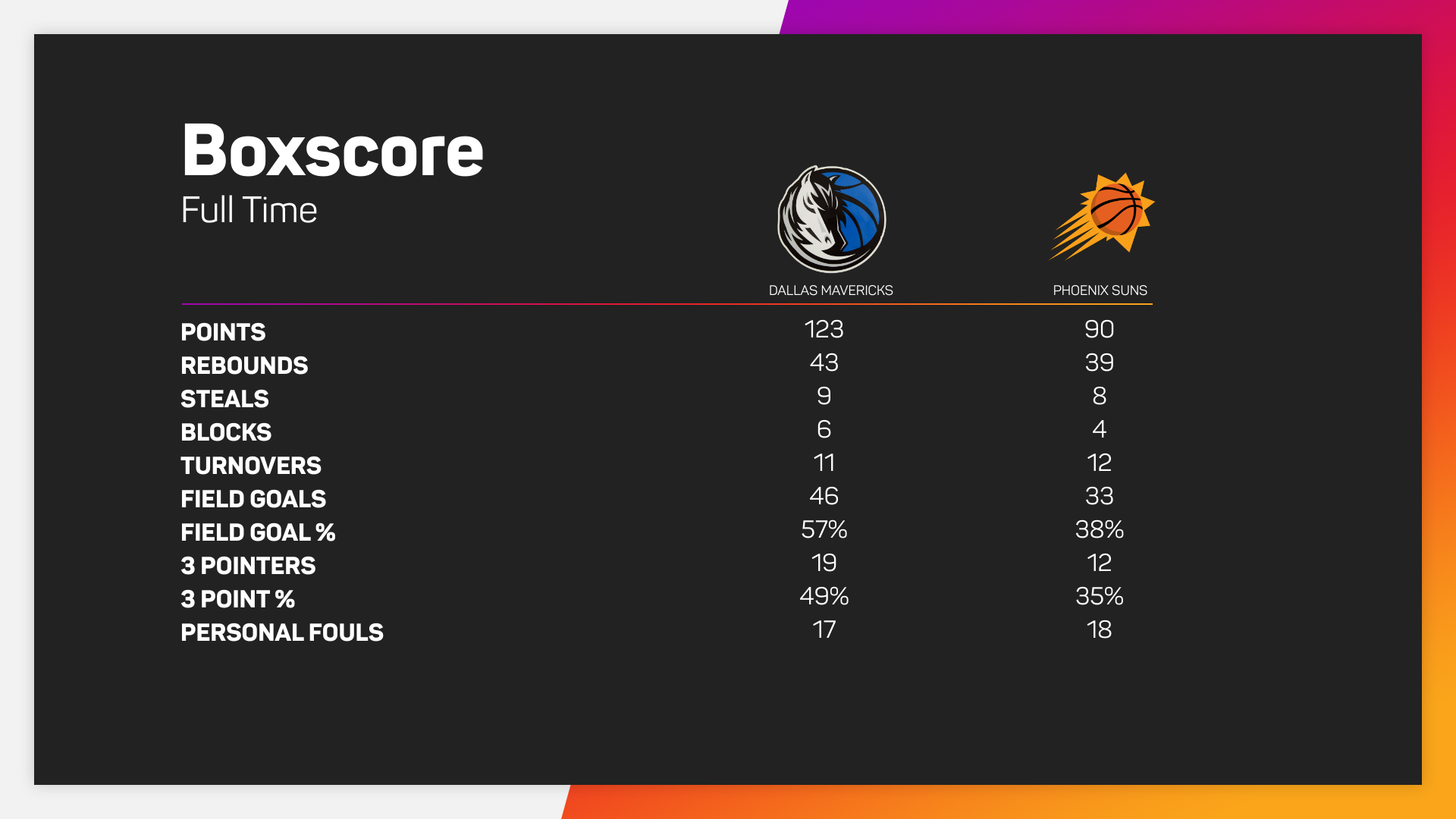 Paul's series mirrored the Suns' fortunes. He averaged 23.5 points and had just two turnovers in the Suns' opening two victories but in the following five that slipped to just 9.4 points and an average 3.6.
Paul said now the Suns simply have to "get back to work".
"It was just a tough game. All season long, we tried to lean on our defence and tonight our defence wasn't there and our offence wasn't there either," Paul said. 
"I think coach [Monty Williams] said a lot of it. You play all season to be in this situation and it didn't work out for us.
"There's probably no greater message than get back to work. At the end of the day you at least had a shot at it, one of 16 teams in the playoffs and a great regular season, but we didn't reach our goal.
"I don't think anything matters except everybody just trying to get a little bit better for next season.
"It's tough. Obviously we got further last year, but we didn't reach the goal. We've got a lot of young guys on our team and I think, even just this experience of this playoffs is better than not. It's unfortunate in the fashion that we lost, but we've got to try to figure out ways to get better.
"At the end of the day, they just executed better than we did. Defensively, we just never caught up with the ball.
"They were making tough shots, they were getting threes, lay-ups, a little bit of everything and we never made the game competitive."