Australia continued their push towards victory in the World Test Championship final against India, taking their lead to 374 on the fourth morning at the Oval.
Despite Shardul Thakur declaring that his side would back themselves to chase 450, the Test record fourth innings chase at Surrey's home ground stands at 263, leaving Australia as huge favourites.
At lunch Australia had moved to 201 for six, having scored 78 in the session for the loss of overnight pair Marnus Labuschagne and Cameron Green.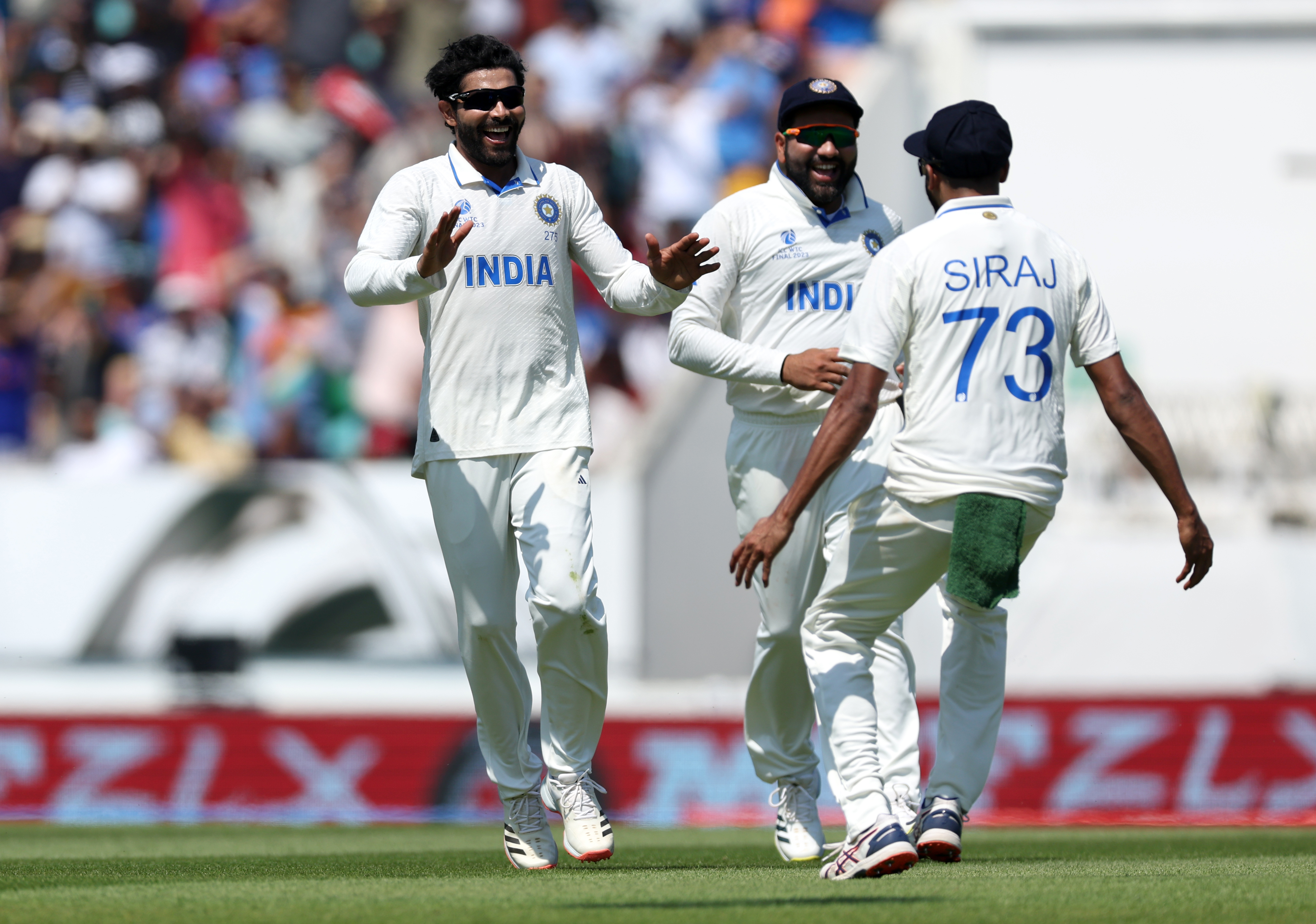 Labuschagne, the world's number one ranked batter, failed to add to his existing score of 41 and was sent on his way in the third over of the morning as he drove at Umesh Yadav outside off stump. The edge flew hard at Cheteshwar Pujara in the slips, but he held on well.
That was the quick breakthrough India needed to lift their spirits, but the scale of the task ahead was pressed home immediately as new man Alex Carey steered his first ball for four to take the lead past 300.
Green and Carey set about firming up the Australian position, playing carefully on a pitch that has continued to misbehave throughout the match.
Umesh Yadav delivers for his country #WTCFinal pic.twitter.com/lOvau3gOgc

— cricket.com.au (@cricketcomau) June 10, 2023
Green was struck on the shoulder by Mohammed Siraj, no mean feat with the all-rounder's 6ft 6in stature, and later gloved a bouncer down to the fine-leg boundary as it climbed towards his rib cage.
He eventually fell for 25 in 95 balls, a becalmed knock by any measure, losing a battle of wills with spinner Ravindra Jadeja. Having used his pad to block Jadeja's negative leg-side line, he got defence slightly wrong and allowed the ball to canon into his stumps after ricocheting off the glove.
Carey remained in place, with five fours in a resourceful 41no, with Mitchell Starc in support as India's chances dried up.