It is a sign of Anna Shackley's ambitions that she looks back on a big summer of results and thinks first of what she missed out on.
There has been a pile of under-23 medals – gold at the British national championships, silver at the euros and bronze on home roads in Glasgow at the worlds, then second place overall at the Tour de l'Avenir, plus a WorldTour top-10 at the Tour de Romandie.
But the 22-year-old Scot starts by saying she wanted more from a season disrupted by a knee injury which cost her the best part of three months, ruling her out of the Ardennes Classics and La Vuelta.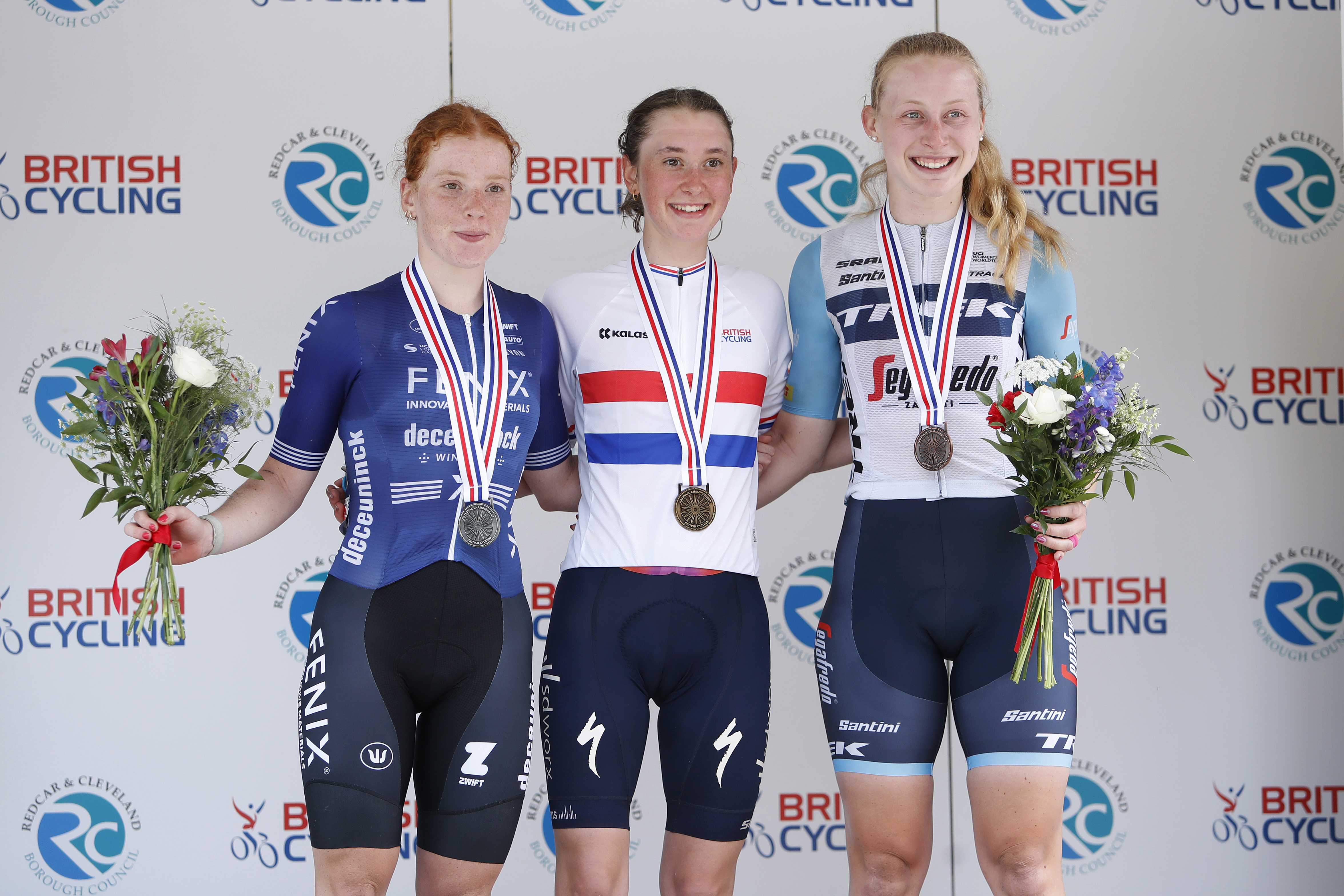 "At the start of the year I wouldn't say it had been a very good year for me at all," Shackley told the PA news agency. "It's been a really nice last couple of months and I've improved a lot but I probably haven't achieved what I wanted to achieve."
It is hard to say which is the most significant of Shackley's results this season. While the podium places have all come at under-23 level, seventh overall at the Tour de Romandie pointed to her ability to compete with the world's best even as she was helping team-mate Demi Vollering to overall victory.
But her second place at the Tour de l'Avenir in early September, in the first women's edition of the prestigious under-23 event, showed why Shackley is seen as a future contender to win the world's biggest stage races.
"It was really nice having l'Avenir (on the calendar)," she said. "It was a full five-day tour of only under-23 riders so it helps you grow in confidence, having that leadership role. You're the ones making the pace and not the ones hanging on for dear life.
"I was pretty lucky (the first edition) came in my last year as an under-23 and I can do it before I'm too old."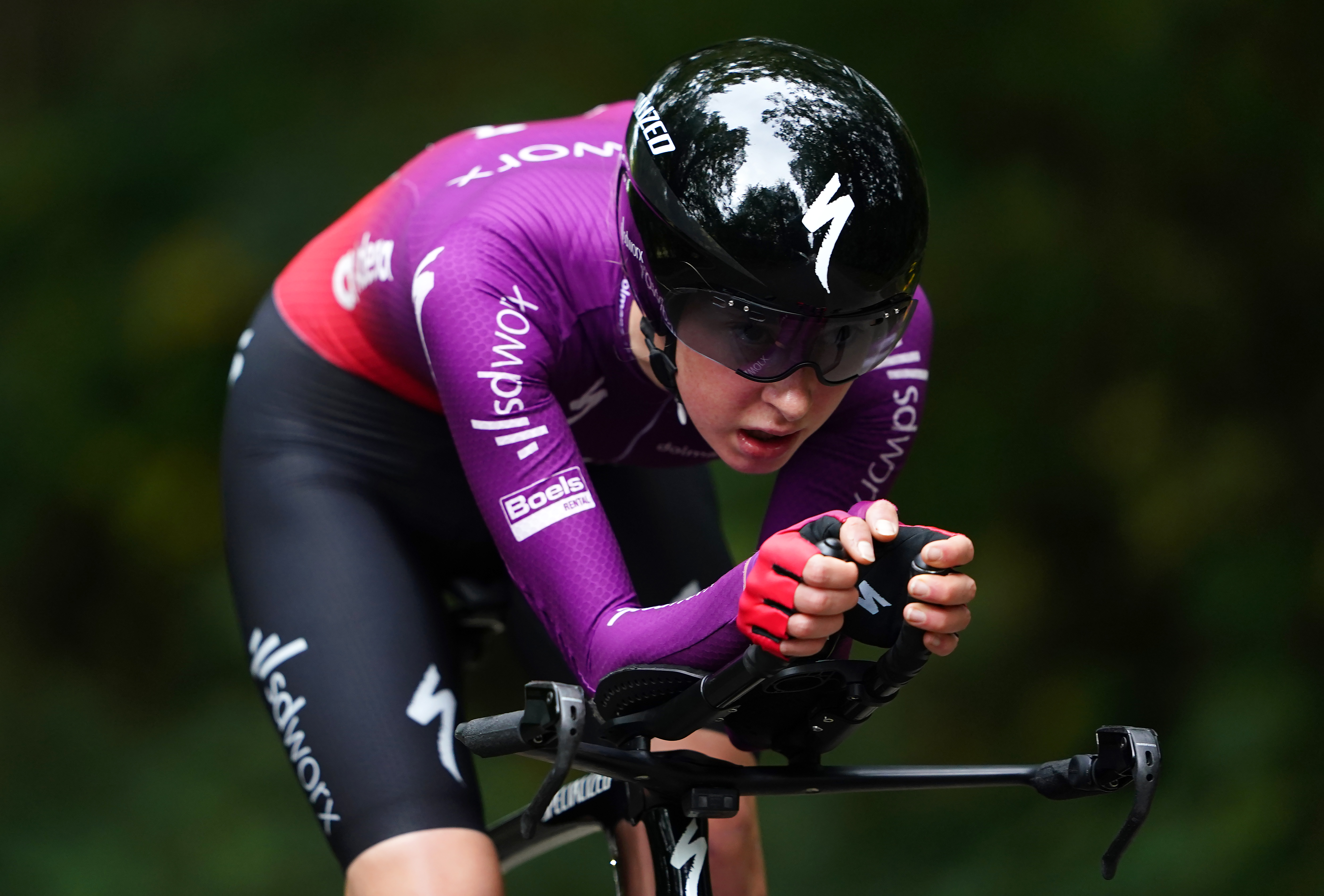 Leadership roles can be hard to come by for Shackley, who rides for the mighty SD Worx squad.
She got an opportunity at the UAE Tour but Shackley is competing with a stacked roster that includes Tour de France winner Vollering, world champion Lotte Kopecky, star sprinter Lorena Wiebes and Marlen Reusser to name but a few.
The Dutch team has been utterly dominant in 2023, piling up 62 victories in all.
"It's been really nice but a very strange year," Shackley said. "This is not normal to win so many races. The team are understandably very happy with the year but it's been a bit insane to be riding in the same team with people like Lotte, Demi and Lorena, who can achieve so much."
This was Shackley's third year with the team, and the young Glaswegian is still trying to learn as much as she can from her illustrious team-mates.
A gutsy ride in the Alps today from @AnnaShackley12 has seen her finish second on the final stage to claim second in the GC at the inaugural @TDAVFemmes! #TDAV | #TourdelAvenirFemmes pic.twitter.com/nF3s7U5oD0

— British Cycling (@BritishCycling) September 1, 2023
"It's a Dutch team so it's quite loud and you have to stand up for yourself or you get drowned out but they've always been pretty accepting and supportive," she said.
"I'm not sure if the Dutch are people who do an arm around the shoulder so much but it works with me anyway."
As she looks towards 2024, Shackley's goal is to turn one of those second places into first. But with the door closing on her time in the under-23 ranks, she knows it will only get harder.
"Each year I've been improving a little bit and becoming more assured of myself," Shackley said. "If I was to win a race next year, I would be more than happy…
"Leaving the under-23 category makes you feel quite old and now there's a bit more pressure to step up. But that's life, you move on. I'm looking forward to it."