Sergio Busquets expects this to be his last European Championship with Spain, but the midfielder has not decided when to end his international career.
Busquets lifted the World Cup in 2010 and played his part in La Roja's Euro 2012 triumph nine years ago.
The Barcelona player has another major trophy in his sights, with Spain taking on Italy in the semi-final of Euro 2020 at Wembley Stadium on Tuesday.
Spain captain Busquets has thought about his future with the national team at the age of 32 but says beating the Azzurri is the only thing on his mind for now.
He told AS: "You have to think about when to finish your cycle. What I have in mind is that this will be the last European Championship and then it depends.
"You have to go step by step, I am no longer 20 years old. I feel very good, I am very comfortable in the group.
"The coach always says that age does not matter, that as long as you are well he will have those who are better and those who make merit, later it will be seen.
"At the moment I'm thinking about the semi-final with Italy, which is the important thing, then there's the Nations League in October and we'll see.
"A year can be very long, I am very excited, but I am also responsible and I want the best for myself and for everyone."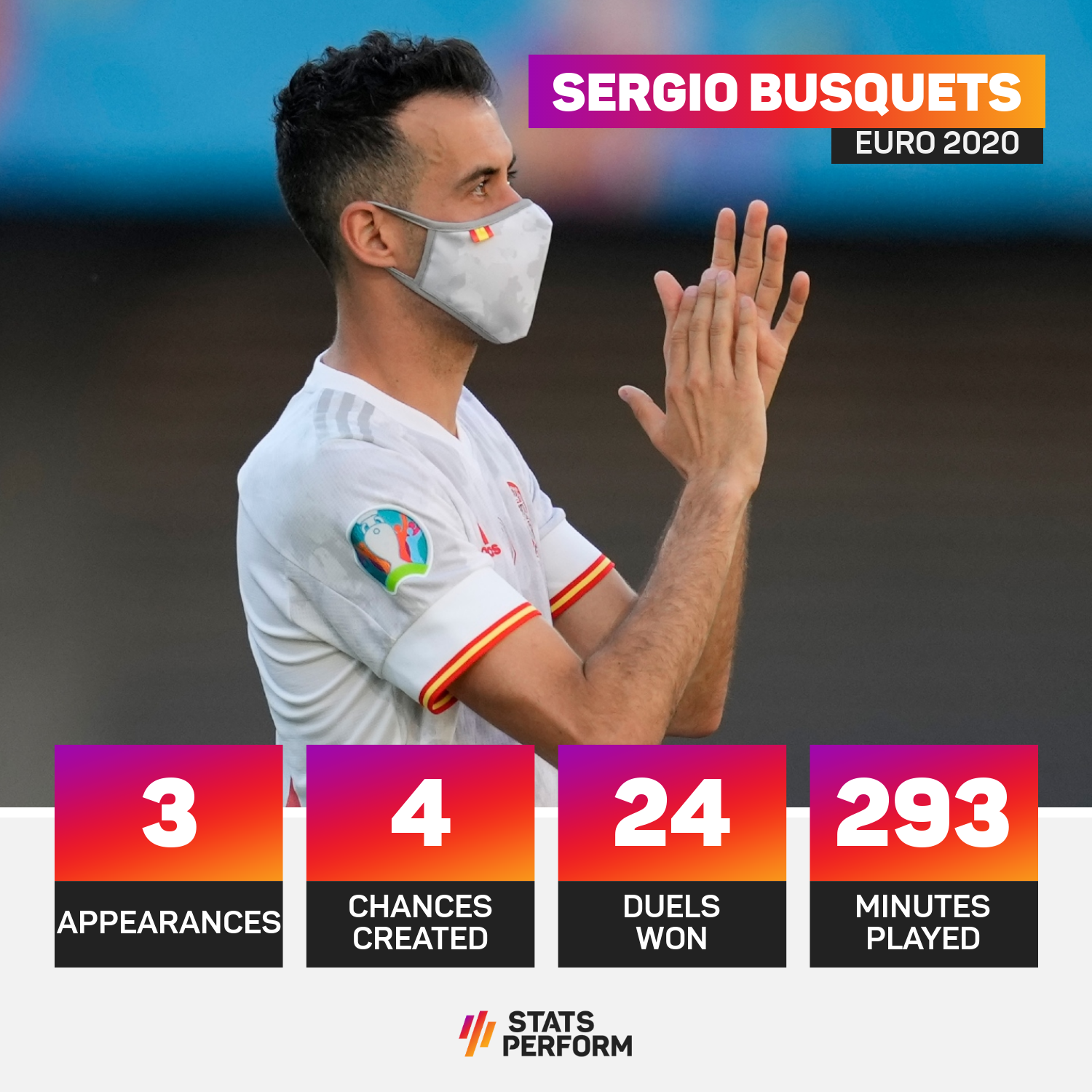 Busquets says Spain are lucky to have Luis Enrique in charge of the national team.
"It is very difficult to reach the semi-finals," he added. "Football has evolved a lot and it is difficult to win any game because all the teams are very hard working, they have a very high level of scouting, of staff, individually the players are given a bonus in all aspects, mental, physical, nutritional.
"But I knew that Luis Enrique's work at this stage was very good. It is very difficult to see a top coach in a national team because normally such coaches are with a team during the day.
"We are lucky and privileged to have Luis Enrique here. He is developing his idea, with his work group, with players that he believes in, with a very great ambition and that is reflected on the field."