When Thomas Tuchel arrived at Chelsea in January 2021, there were some raised eyebrows and curiosity over whether the German could succeed where his predecessor, club legend Frank Lampard, had fallen short.
It did not take long for Tuchel to turn doubters into believers, leading the Blues to a top-four finish, an FA Cup final and a Champions League triumph.
However, with the 48-year-old celebrating a year in charge at Stamford Bridge, he has recently experienced perhaps his first rocky period in England, having won just one of his previous seven Premier League games prior to Sunday's victory against Tottenham. Chelsea now sit 10 points behind leaders Manchester City, having played a game more.
As Tuchel blows out the candles on his anniversary cake, Stats Perform has taken a look at his first year at Chelsea to assess how much of a success it has been, and where things may go from here.
Welcome to Chelsea, Thomas Tuchel! #WelcomeTuchel

— Chelsea FC (@ChelseaFC) January 26, 2021
Welcome to the Premier League
In appointing Tuchel, who had been out of work since leaving Paris Saint-Germain a month earlier, Chelsea may have been trying to capture the lightning in a bottle that rivals Liverpool had when hiring Jurgen Klopp a few years earlier.
Tuchel's journey to England was eerily similar to Klopp's, aside from a stop in France, with an unremarkable playing career eventually leading to a management opportunity at Bundesliga outfit Mainz, via Augsburg's second team, and then on to Borussia Dortmund.
It was almost an impossible job to follow 'Kloppo' at Signal Iduna Park, but Tuchel did well enough to catch the eye of PSG, where he won two league titles, two domestic cups and reached the 2020 Champions League final, before being sacked after a poor start to the following Ligue 1 season.
He even began life in the Premier League with a 0-0 draw in his first game against Wolves, just as Klopp did against Tottenham, but from there you could see the shoots of improvement rapidly, winning his next four and conceding only one goal.
In fact, Chelsea conceded just twice in Tuchel's 10-game unbeaten start in the Premier League, before a barely believable 5-2 home defeat to ultimately relegated West Brom.
They recovered to win five of their last eight league games, although a 2-1 defeat at Aston Villa on the last day of the season meant they were reliant on Tottenham for a favour, with Spurs obliging as they beat Leicester.
A promising start to the 2021-22 season saw the Blues lead the way, winning eight of their first 10 games, only dropping points to title rivals Liverpool and Manchester City.
However, since a 2-1 win at Watford at the start of December that Mason Mount described as "one of our worst [performances] so far with the manager", Chelsea's form has plummeted, winning just three of their 10 league games since, which has seen them fall well behind City.
The 2-0 win against Spurs at the weekend was Tuchel's 43rd league game since arriving, with his record standing at 24 wins, 13 draws and six defeats.
When compared to previous Chelsea managers in the Premier League era who have also reached 43 league games, some of Tuchel's numbers are surprisingly lacklustre.
His win percentage of 55.8 is well below that of Jose Mourinho (79.1), Antonio Conte (76.7) and Carlo Ancelotti (74.4), and only Lampard (51.2) had a worse win percentage at this stage of managers who arrived at the club after Roman Abramovich took ownership in 2003.
He has lost the same number of games as Conte and Ancelotti (six), but no Chelsea manager in the Premier League era has drawn more than Tuchel's 13 after 43 games.
Scoring goals has been an issue as only the teams of Glenn Hoddle (51) and Gianluca Vialli (64) netted fewer in their first 43 games in charge, but he has clearly tightened things up at the back, with only Mourinho (15 in his first spell) conceding fewer than Tuchel's 31 goals against.
Pressing matters
Under Lampard in the first half of the 2020-21 season, Chelsea ranked 13th in the league for high turnovers, but in the second half after Tuchel had arrived, they moved up to eighth.
So far this season for the same metric they sit fifth, behind only Liverpool, City, Brighton and Southampton, so while it has not necessarily become their defined tactic, their pressing has improved markedly under Tuchel.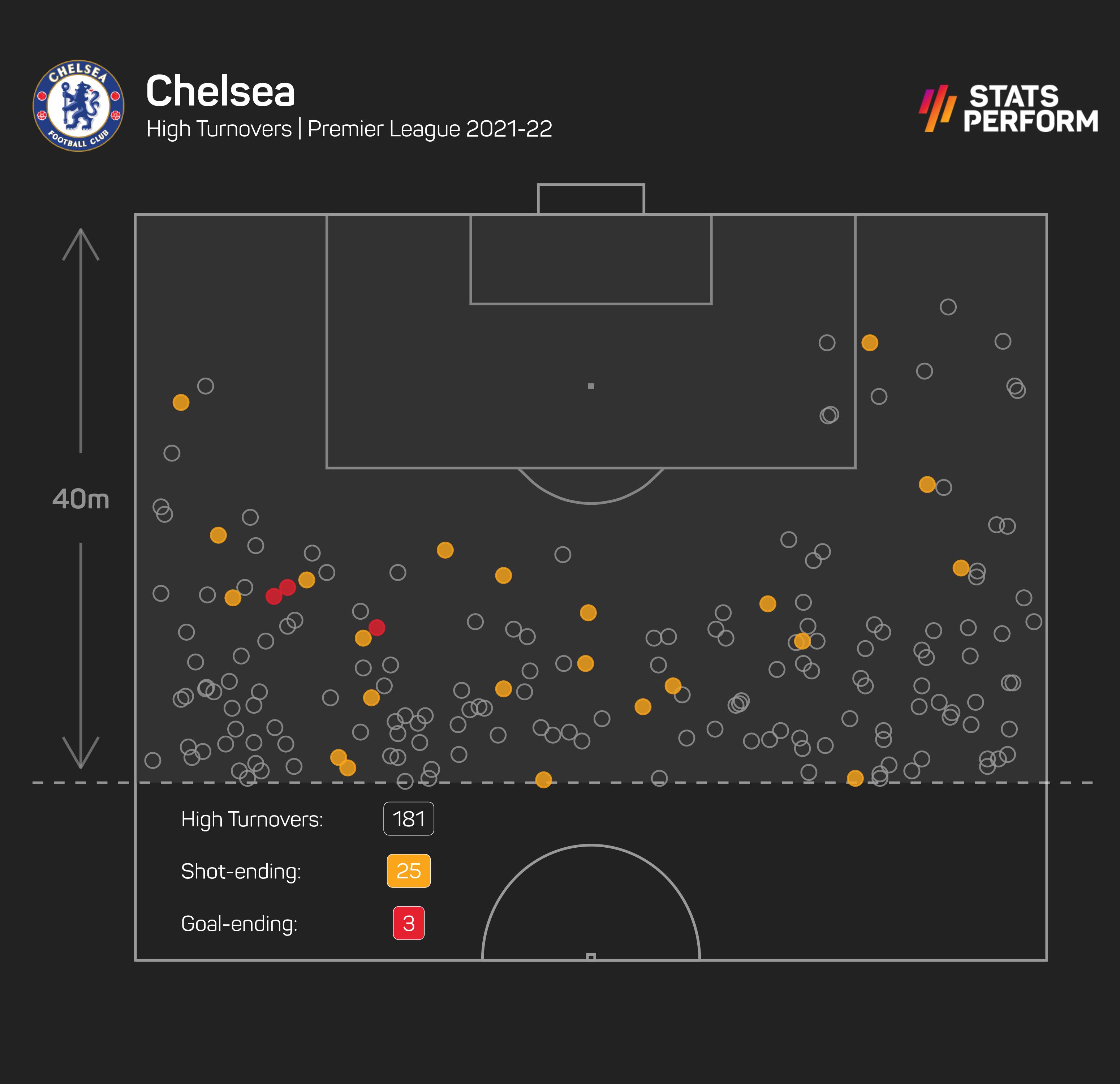 The emergence of Reece James and Ben Chilwell also allowed Tuchel to utilise his favoured three-at-the-back system, and to good effect as he has managed to get an impressive amount of goal involvements out of his wing-backs.
Before their respective injuries earlier this season, James managed five goals and seven assists in 52 appearances under the German on the right, while Chilwell got five goals and three assists in 32 appearances from the left. Marcos Alonso has six goal involvements (G3 A3) from 42 games.
In terms of the Premier League, no defenders have scored more than James or Chilwell (four), which is particularly impressive for the latter as he has played just 17 times in the league under Tuchel, while only Liverpool's Trent Alexander-Arnold (107) and Andy Robertson (61) as well as Manchester United's Luke Shaw (73) and Aston Villa's Lucas Digne (55) have created more chances than James (54).
One night in Porto
Say what you will about Roman Abramovich's penchant for sacking managers, last year marked the second time he has installed a new one part-way through a season and ended up with a Champions League trophy in his cabinet.
Tuchel followed in the footsteps of Roberto Di Matteo in 2012 by only having to navigate the knockout stages, impressively getting past Atletico Madrid, Porto and Real Madrid before a tactical masterclass saw Chelsea overcome Manchester City 1-0 in the final.
It is no wonder that optimism was so high heading into this season, despite a disappointing 1-0 loss to Leicester City in the FA Cup final, and it seemed reasonable to think there was only one more piece to add to the puzzle.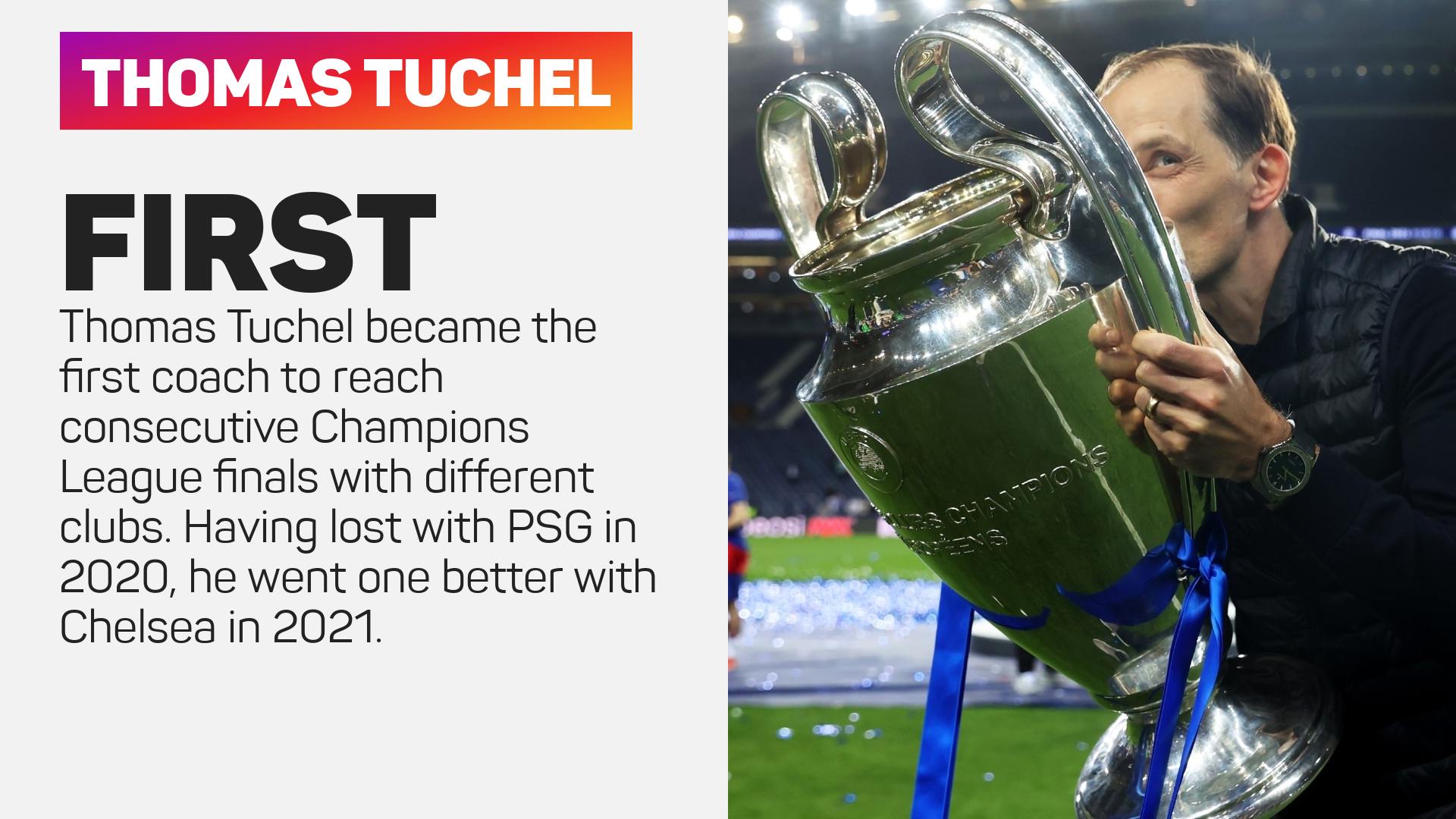 The Lukaku conundrum
The reason many were tipping Chelsea to push Manchester City all the way in the Premier League this season was mostly based on the balance that Tuchel had in his team.
An exceptional goalkeeper in Edouard Mendy, an experienced backline including Cesar Azpilicueta, Thiago Silva and Antonio Rudiger, almost every kind of central midfielder a coach could dream of with Jorginho, N'Golo Kante, Mateo Kovacic and Mount among others to choose from, while a young and promising attacking line including Callum Hudson-Odoi, Christian Pulisic, Timo Werner and Kai Havertz was supplemented by £97million man Romelu Lukaku.
Where was the weakness? Well in a twist that very few saw coming, it was in the returning Belgian.
In fairness to Lukaku, who was brought back for a second spell at Stamford Bridge after registering 30 goals and 11 assists in 44 games last season for Inter, he started well enough. Indeed, Lukaku bagged four goals in his first four games back, while also getting three in two for his country during the season's first international break.
However, things have gone downhill since then, with Lukaku going 10 games without a goal between September and December and scoring just four goals in his last 20 appearances for the Blues, one of which was in the 5-1 FA Cup third-round win against non-league Chesterfield.
It is not just the lack of goals, though. Lukaku's style of play seems entirely unsuited to what Tuchel is trying to achieve.
He thrived at Inter in a partnership with Lautaro Martinez but does not look anything like the same player in Tuchel's system that uses one central striker, something that Lukaku himself acknowledged in a recent interview when he indicated frustration at the manager's use of him.
Manager and player seemed to bury the hatchet, only for Tuchel to question Lukaku again after his showing in the recent 1-0 defeat to Manchester City that all but ended their hopes of the title.
"[Lukaku] had many ball losses without any pressure, many ball losses in very promising circumstances. He had a huge chance," the Blues boss said after the game.
"We want to serve him, but he is part of the team, and the performance up front, particularly in the first half, we can do much, much better."
Curiously though, Chelsea do have a better win percentage in league games this season when Lukaku plays, having won nine of 16 with him (56.2 per cent), and only four of eight without him (50.0 per cent).
Despite that, they are unbeaten in games without the Belgian and have a very slightly higher points per game average without (2.0) compared to when he does feature (1.9).
The Blues also score more on average per game without Lukaku (2.5) than with him (1.8), and concede fewer (0.5 without to 0.9 with).
Next steps
Almost a year into the job, it feels like a mostly positive experience for both is reaching a crossroads. Chelsea have no doubt improved under Tuchel, albeit with a recent dip in form that has seen their title challenge all but disappear for the season.
If the German is to get things back on track you feel the key lies with the Lukaku situation. Either Tuchel somehow makes the former Everton and Manchester United striker work as a leader of the attack – and he has already stated he won't change the style of the team to do so – or he opts for a different approach.
Tuchel's biggest achievement and definitive performance since arriving at Stamford Bridge was the Champions League win, and the difference in performances from Havertz, striker that night and scorer of the winning goal, and Lukaku's showing against the same opposition last week was night and day.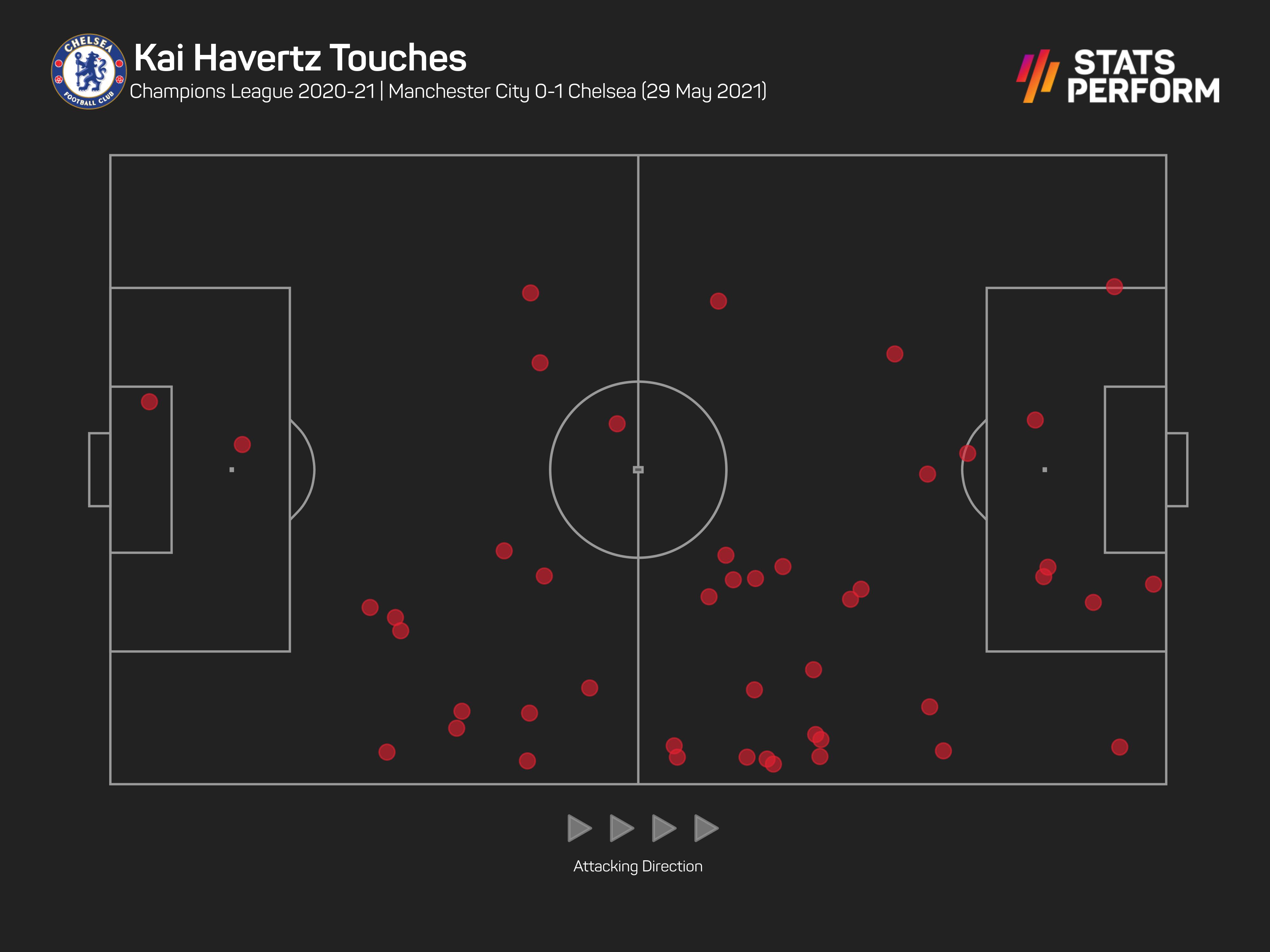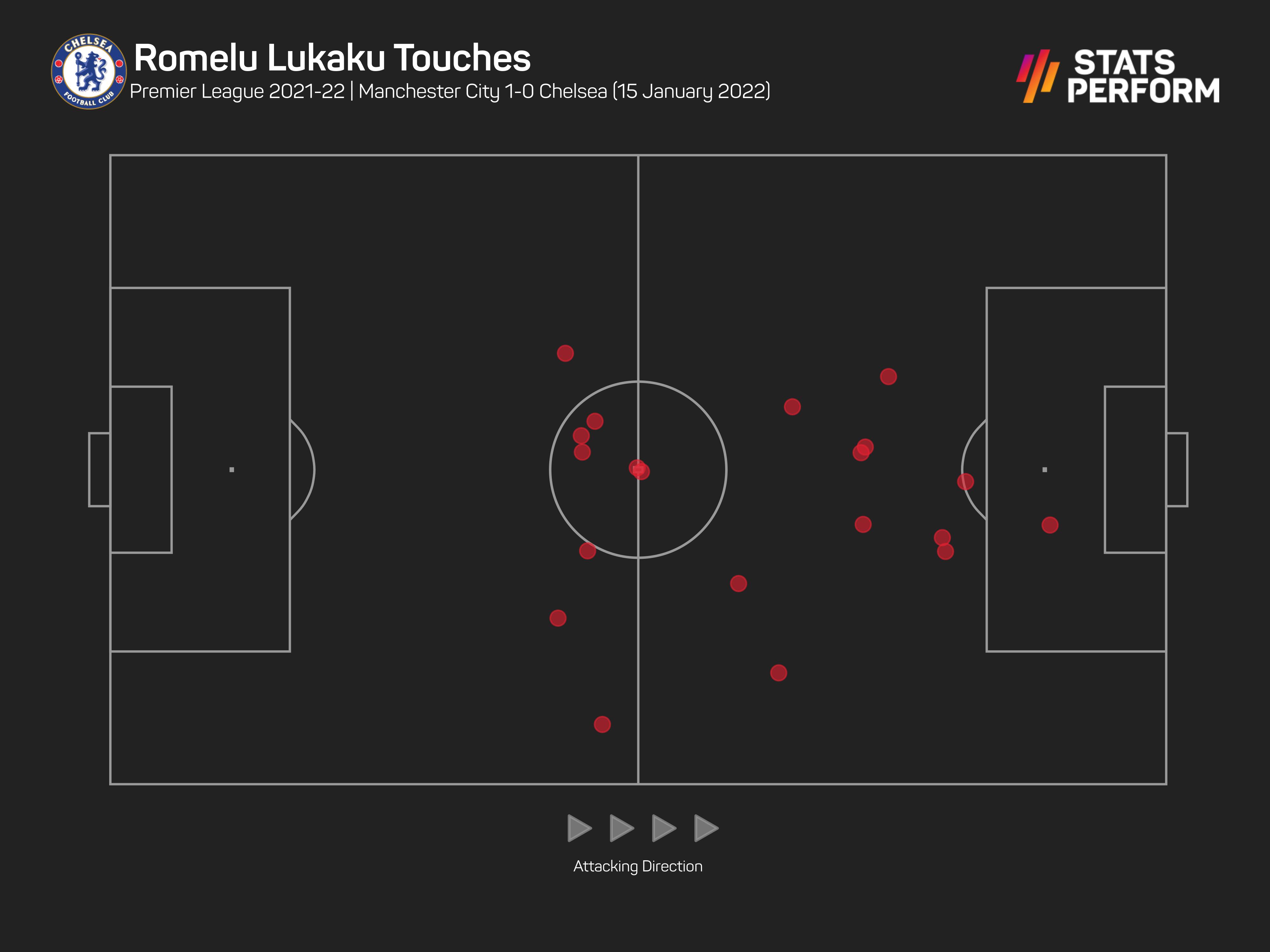 That is one big decision to make, but another area where Tuchel might be looking to evolve his team lies with Mount, arguably his most impressive player during the last year.
The 23-year-old has had more goal involvements than anyone else since Tuchel arrived (23, G13 A10) and the England international is the only attacker in the top 10 players with the most minutes clocked under Tuchel.
However, Mount was curiously left on the bench for the trip to City, where Tuchel explained: "We were simply opting for runners. We thought we could break the line more often with Hakim [Ziyech] as a left foot on the left side and going for Christian [Pulisic] as a right side because of the arrival of Christian in the box.
"Normally, he is a bit more offensive, a bit more of a runner than Mason, and we expected the spaces more behind the last line and not in front of the back four from City. So that was the decision."
It was a curious decision, but was perhaps a way of trying to tempt a bit more out of Mount in terms of his running.
Tuchel has already achieved more than many thought he would at this stage, reaching an FA Cup final, lifting the Champions League and European Super Cup, and recently winning the FIFA Best coach of the year award.
However, if he wants to one day be in the conversation to be among the Mount Rushmore of Chelsea managers, maybe unlocking his team's full potential is as simple as making Mount rush more.