Sarina Wiegman said she was "very hopeful" of returning to the touchline for England's Euro 2022 quarter-final against Spain and revealed the Lionesses have tightened their squad bubble.
Head coach Wiegman was absent from the team's final group match against Northern Ireland after testing positive for COVID-19, and back-up goalkeeper Hannah Hampton has also come down with the coronavirus.
Wiegman said the worst of her symptoms were "a little temperature and a little coughing", and she has been able to watch team training from a safe distance, while wearing a mask.
"I'm good, I'm feeling well, actually ready to go, but still have to wait," said a healthy-looking Wiegman in a virtual news conference.
"Of course, I'm very hopeful, but we'll see what happens and we don't know. If I can't be there, I'll be there in another way."
Former Netherlands coach Wiegman would rather be at the game in Brighton, but if she does not test negative before the team travel from their London base, she will have a phone line to the England bench.
After naming the same team for each of England's three group games, Wiegman hinted she would go with that favoured XI again.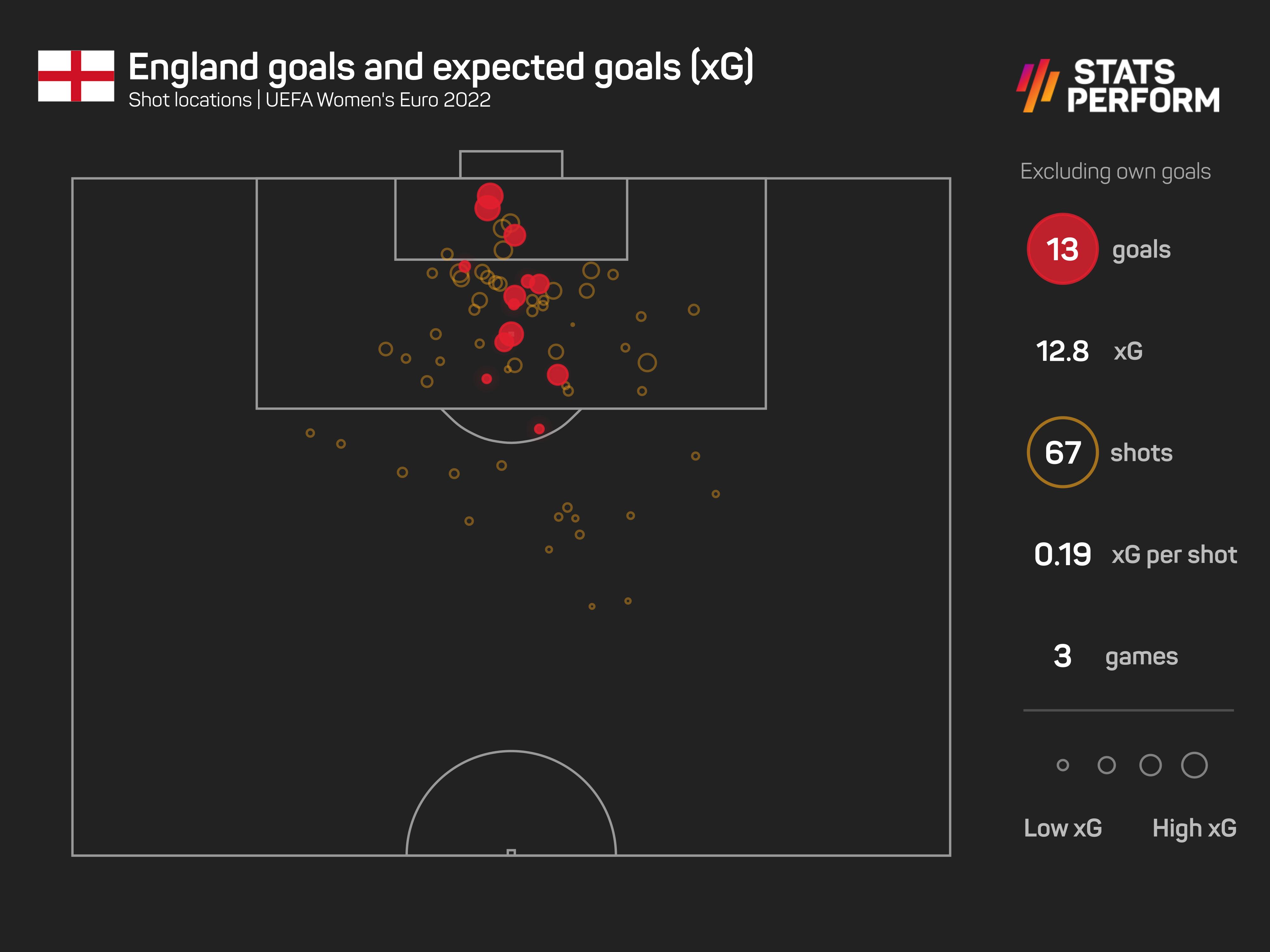 Spain have been hampered by the loss of star players Alexia Putellas and Jennifer Hermoso, meaning they are significantly under-strength, but they have still looked impressive at times and could test the hosts.
Their game is possession-based, and that is demonstrated by Spain having played the most passes in the opposition half – excluding crosses – at the tournament so far. Their total of 1,274 such passes puts them well clear on that list, with England second with 936 passes and France (746) down in third.
"Of course they missed two key players, but I still think they have a very good team, and they're very tight on the ball, but we've seen they have some vulnerabilities, so absolutely it's going to be a top game and I hope we'll be successful," Wiegman said.
"They're a very good team, we're a very good team too, and we want to play the best game we can and hopefully that will bring us the win. They'll probably have the ball a lot; I hope we'll have a lot of the ball too."
The COVID-19 situation worries every team, with the prospect of key personnel being forced out of important games. Tournament favourites England are doing all they can to avoid the virus circulating.
"It's very invisible, but we're trying to stay in our bubble and do the right things," Wiegman said. "When there is a positive we have to be agile, creative and continue with the ones that are fit.
"We did some more strict measurements and everyone understands. It's not the worst nightmare, it's just the situation we have to deal with."