Diego Simeone was delighted to see Atletico Madrid's trademark resilience come to the fore in a 1-0 win at Athletic Bilbao, declaring 'the team's work continues to excite me'.
Antoine Griezmann's second-half goal – his 100th strike for Atletico in LaLiga – ensured Los Colchoneros leapfrogged Athletic into third place in the early season standings on Saturday.
Discounting Alvaro Morata's disallowed opener, Atletico failed to manage a single attempt prior to Griezmann's 47th-minute goal, and they recorded just three shots throughout the game – their lowest tally of the league season.
Atletico came under pressure late on and were indebted to substitute goalkeeper Ivo Grbic for making a flying save from Inigo Martinez's header, but Simeone always felt they were in control.
"It was seen what we came to try to do. We were undoubtedly facing one of the best teams in LaLiga and I think we were able to take the game to where we felt better," Simeone said.
"The most difficult thing in the game is to control the game, and that doesn't mean only with the ball, but also the positional game.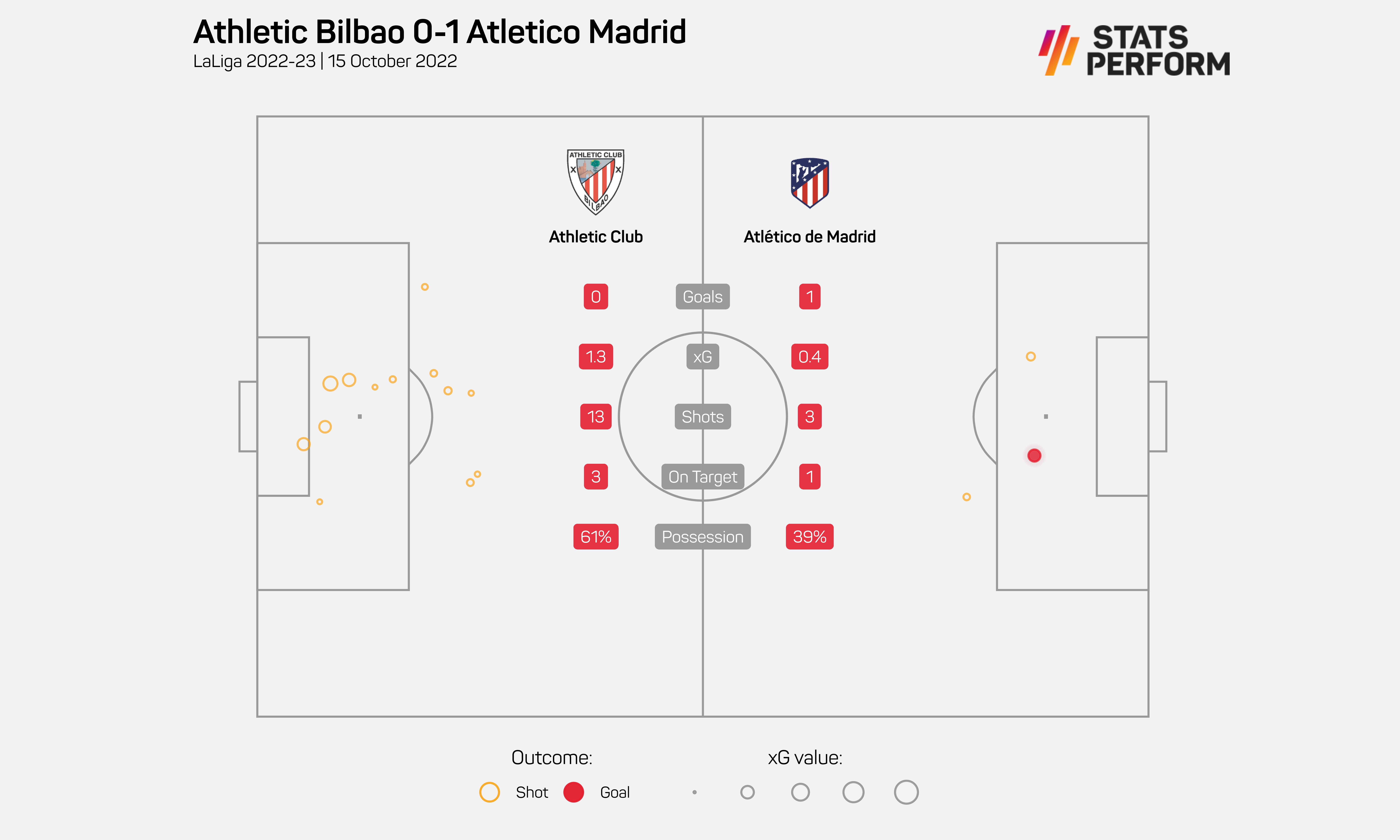 "In the second half, the goal came with a very nice play and great definition. Today we had the forcefulness and it generates optimism for the rest of the match.
"The team's work continues to excite me, it's been 11 years here."
Atletico have now won three successive league games for the first time since April, and trail Barcelona and Real Madrid by just three points ahead of the duo's Clasico meeting on Sunday.
Simeone has faced criticism for a perceived lack of progression this season, but he believes his team are on track, adding: "I think we're gaining mettle in a championship with a large number of games.
"It's hard to please all the boys, they all want to play, they have the World Cup close and it's hard when they don't see themselves in the starting 11.
"We are going to count on everyone, it is impossible to play every three days with the same ones. Hopefully they feel proud of what they do, because winning in this field is not easy."