AC Milan boss Stefano Pioli feels his side are ready to turn the tide in the Derby della Madonnina against city rivals Inter.
Both Milan clubs have opened the new season with three straight wins to sit top of Serie A, two points ahead of defending champions Napoli, in the build up to Saturday's clash at the San Siro.
The Nerazzurri won the four derbies played in 2023 across all competitions – with their rivals failing to score a goal in any of the games, including both legs of the Champions League semi-final.
This is Milan #OnlyUs #InterMilan #SempreMilan pic.twitter.com/Hsy5vAUOEI

— AC Milan (@acmilan) September 14, 2023
Pioli, though, is not bothered by historical statistics.
"I am not interested past derbies – Saturday's one counts. It is an opportunity to exploit and I want my players to think they can win it," Pioli told a press conference.
"We are at the start of the championship, we have started well and we want to continue like this with a clear head.
"I am convinced of how the team has prepared and wants to face the match, we know what to propose, but then the matches must be played and interpreted."
Pioli added: "I want to see Milan, I want to see the team follow our playing principles and what we have prepared.
"I am sure that we will face the match with the right spirit, with enthusiasm and with heart. Against Inter, but also in the whole season. We are not afraid of anything."
The Rossoneri – who open their Champions League campaign against Newcastle next week – will be without defender Fikayo Tomori following his red card in the win at Roma before the international break.
With Pierre Kalulu also not fully fit, veteran Dane Simon Kjaer should come into the side.
"Kjaer is ready to play such an important match," Pioli said. "He is strong and has a great personality."
"I must manage my players in the best way. We will play many games in 21 days. We think about the derby now, then from Sunday we will focus on Newcastle."
Pioli also confirmed Davide Calabria "won't be available for a long time" because of an ankle problem.
Despite their own fine start to the new campaign, which has seen them yet to concede a goal in Serie A, Inter coach Simone Inzaghi is determined to keep a sense of perspective.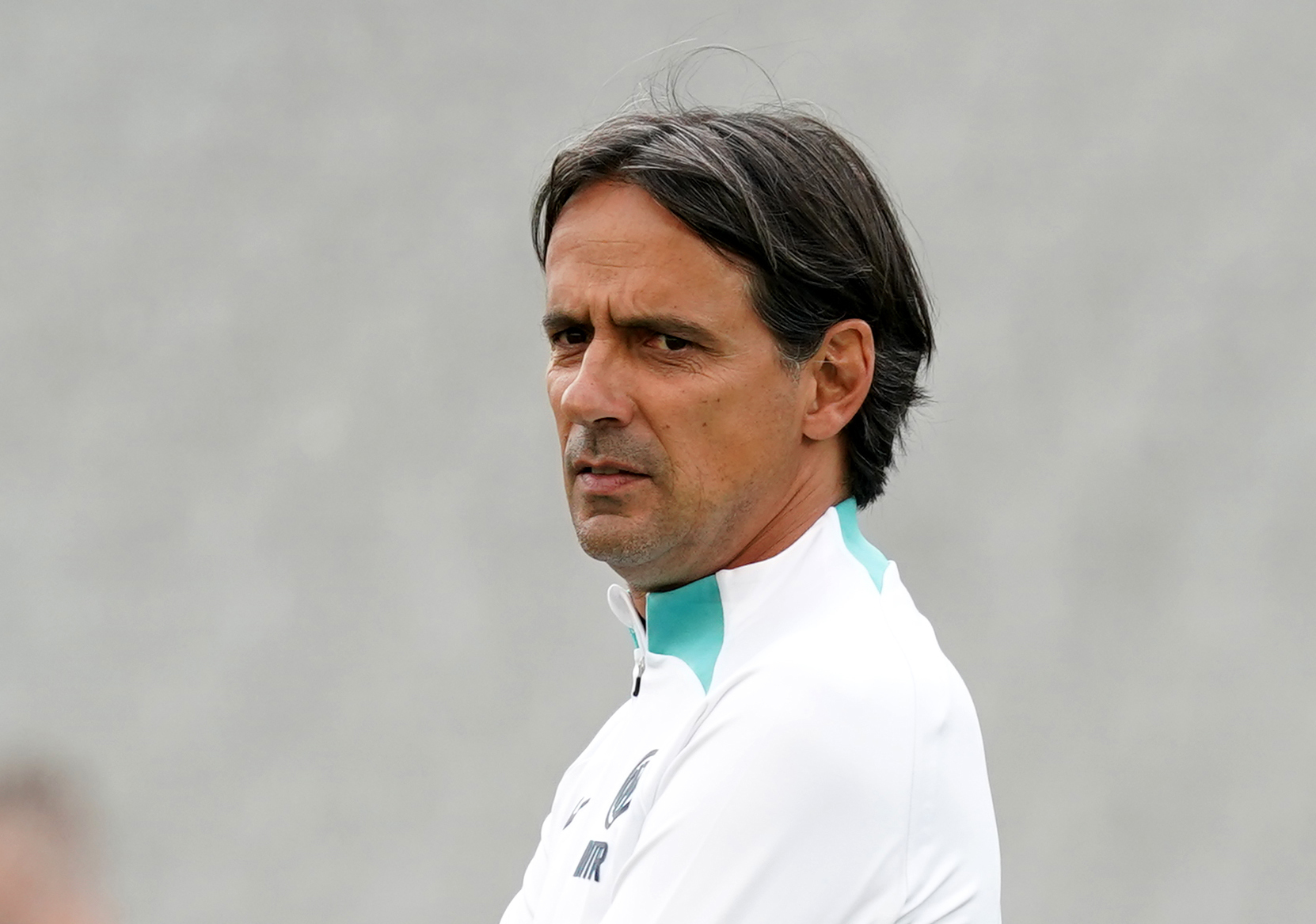 "Before the start of the season, they said that we were weaker – but now, it seems that we will have to win the Champions League rather than the Scudetto," Inzaghi told a press conference.
"It doesn't bother me – I am joking about it because this is what I am reading after three victories.
"It is not a problem. We know that we hit our peak last season and that is why it is difficult for me to say if we are better than last year.
"We hope to play another 57 games, but time will tell. We are at Inter to win and we work hard to achieve our goals.
"We know that we have to work hard and that tomorrow we will have very strong opponents to face."
Inzaghi added: "Milan and Inter both made a good impression thus far.
"It is only the fourth round (of Serie A), but it is an important match. We want to get the best possible result."
Derby della Madonnina captains past and present ©pic.twitter.com/h1g9Q8RC6V

— Lega Serie A (@SerieA_EN) September 15, 2023
Inter will check on the fitness of Juan Cuadrado and Alexis Sanchez.
Midfielder Davide Frattesi laid down a marker to make his first start for the Nerazzurri with two goals for Italy in the Euro 2024 qualifier win over Ukraine.
Inzaghi said: "I have to make choices and I'm happy to have options."