Gareth Southgate understands why Wilfried Zaha chose to switch his international allegiance to Ivory Coast, with the England manager unsure of what the winger's role might have been with the Three Lions.
Zaha made two friendly appearances for England back in 2012 and 2013, but he was not picked by Southgate when he took over in 2016, despite impressing after his return to Crystal Palace.
The forward eventually elected to play for Ivory Coast, the country of his birth, ahead of the 2017 Africa Cup of Nations.
Zaha has gone on to play in 11 of Ivory Coast's 12 matches across the past three Africa Cup of Nations, scoring twice in the 2019 edition, although he has only turned out twice in World Cup qualifiers. Ivory Coast failed to advance to Qatar 2022.
The 29-year-old is in fine form, having scored 10 goals across all competitions for Patrick Vieira's Palace side this season – just one shy of matching his best total for the club, set last season – and will now get the chance to go up against England when the Three Lions host Ivory Coast at Wembley on Tuesday.
"He's a talent," Southgate told reporters when asked about Zaha. "He's a good player playing at a high level every week.
"He felt the Ivory Coast was the route to go and I totally understood that. It's hard to say what his role might have been with us.
"Raheem [Sterling] has been a key part of our team for a long period, Jesse Lingard had done a fabulous job and, at the start, we had Adam Lallana, who was our player of the year for the first 18 months or so."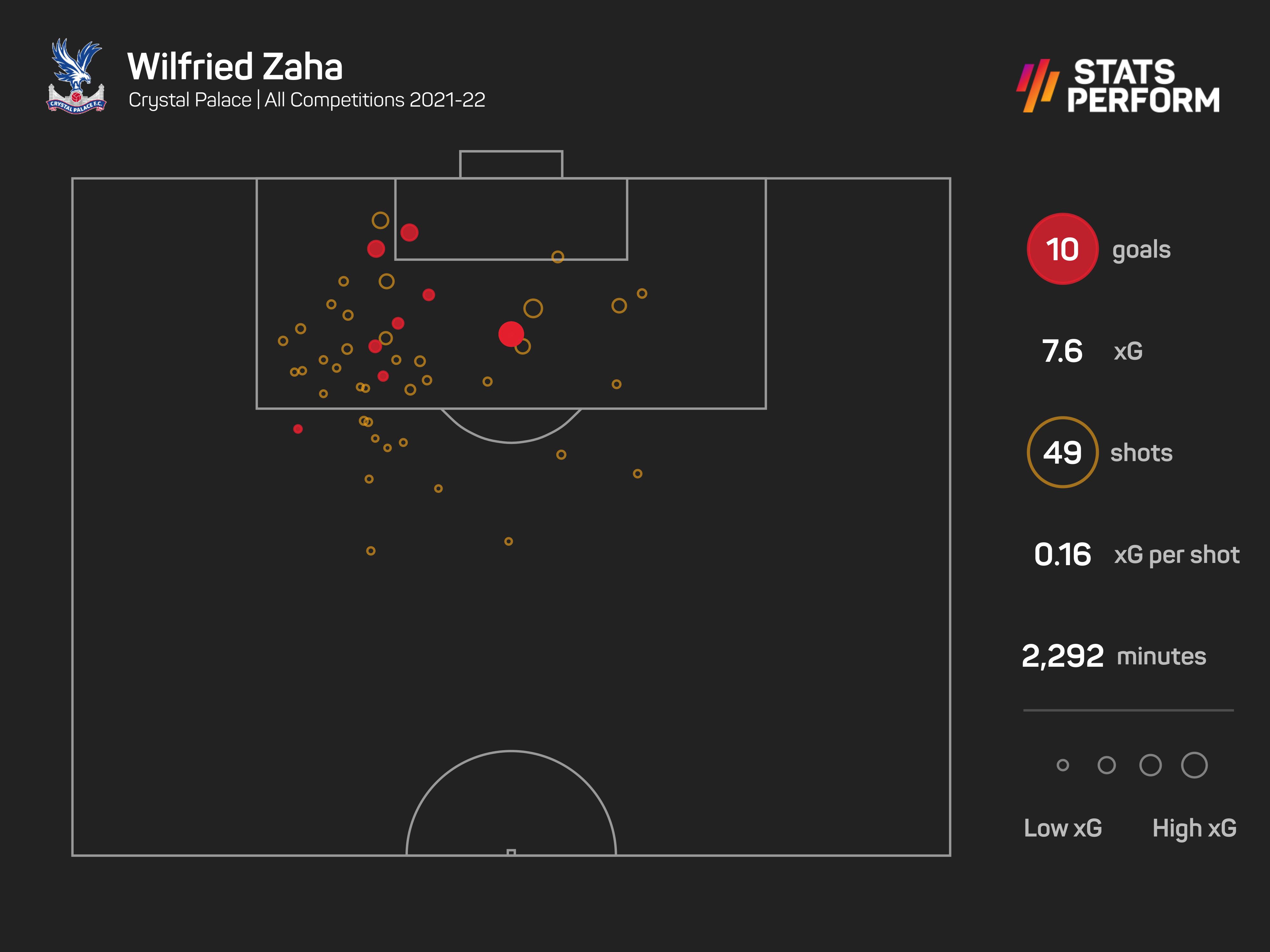 Southgate coached Zaha while he was in charge of England Under-21s and conceded it was a hard time for the then Manchester United winger.
"When we had him with the Under-21s he was in the middle of a very difficult spell both with Manchester United and then on loan with Cardiff," said Southgate, who explained that he never doubted Zaha's commitment or desire to play.
"I remember being asked at the time – and we were asked about a few different cases – and I said players have to have the desire to play for England.
"That was slightly tweaked a bit, I would say, so that created a little bit of an atmosphere with Wilf and [Palace chairman] Steve Parish for a while.
"That wasn't an insinuation on Wilf – you couldn't have a more passionate player, as anyone who follows Crystal Palace knows."