Ole Gunnar Solskjaer acknowledged Jesse Lingard's disappointment at a lack of playing time following rumours suggesting contract talks with the midfielder had collapsed.
Various publications claimed on Thursday that discussions over a new Manchester United deal for England international Lingard had broken down.
The 28-year-old's contract is due to expire at the end of the season, and United seemingly look set to lose a valuable asset on a free transfer.
The speculation has stoked criticism of United's decision-making, given the club almost certainly could have fetched £25million for Lingard in pre-season after he enjoyed a scintillating loan spell at West Ham.
Between his Hammers debut in February and the end of 2020-21, Lingard scored nine times in the Premier League, a haul bettered by just five players.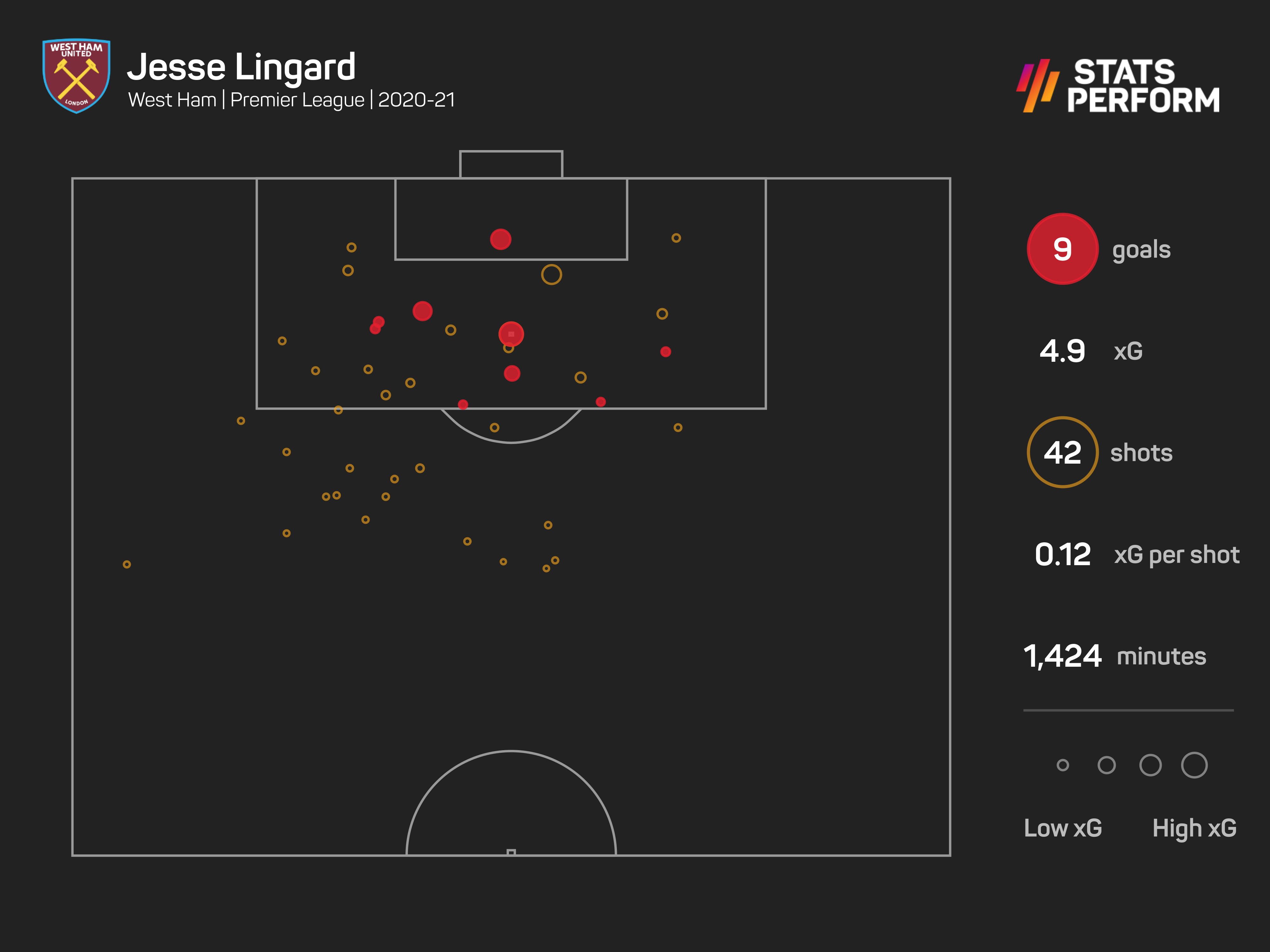 Only one of those was a penalty, leaving him with a non-penalty expected goals (xG) outperformance of 4.7, the second best record in that time.
That form earned him an England recall, and while he was ultimately left out of their Euro 2020 squad, Lingard had given himself a solid platform to build on upon his return to United, but Solskjaer has not rewarded him with the playing time he feels he deserves.
"Jesse is training really hard, really well and he's ready and available for me," Solskjaer said ahead of the trip to Watford after being asked about the rumours around Lingard's contract talks.
"He's disappointed he's not playing more. In regards to contract situations and talks, I've not been in them very closely.
"For me, Jesse is still a big part of this squad and important, and he gives quality to the group every day.
"Every player wants to play as much as possible, with Jesse and all my players.
"They're working really hard, I can't fault the attitude when they're called upon. Jesse has done well when he's played for us, and with the games coming up, he's going to play a part."
In that respect, the busy schedule over the next eight weeks could potentially see United turn the situation around.
They have 11 fixtures in all competitions before the end of the year, a hectic run that will undoubtedly lead to some squad rotation.
Lingard will be hopeful of capitalising on that given he has played in just five Premier League games this season.
Despite a lack of game time, his tally of two goals is bettered by only Cristiano Ronaldo, Bruno Fernandes and Mason Greenwood, all of whom have played more than 10 times as many minutes as Lingard's 63.