Inter Milan coach Simone Inzaghi has warned his side must match Benfica's high intensity when they go head-to-head again in the Champions League.
The Nerazzurri drew their opening Group D match with Real Sociedad, while Benfica lost at home to Red Bull Salzburg having played most of the match with 10 men.
Inter beat the Portuguese side at the quarter-final stage of last season's Champions League as they went on to finish as runners-up to Manchester City.
Inzaghi knows just what to expect when they face Roger Schmidt's men again at San Siro on Tuesday night.
"It will be a tough match – we will be facing a team that play at a very high intensity and won the Portuguese Super Cup (in August)," Inzaghi said.
"They are a well-established team because they have had the same head coach for a while now.
"They lost their first Champions League match, but played the vast majority of the match with 10 men. Despite that, they had several chances and deserved a different result."
𝐖𝐇𝐀𝐓. 𝐀. 𝐍𝐈𝐆𝐇𝐓. (𝐏𝐓.𝟏)#SLBFCP pic.twitter.com/4aiaxhiwIF

— SL Benfica (@slbenfica_en) September 29, 2023
Inzaghi told a press conference: "They possess more quality (this season), but their playing principles remain the same. We need to display intensity because Benfica are a great side.
"Benfica are coming into this game on the back of a victory over Porto, while we managed to win in Salerno.
"We are convinced we can produce a big performance. I am happy with how we're progressing, and we promise to always give everything and win as many matches as possible."
Inter's veteran wing-back Juan Cuadrado, a summer signing from Juventus, has been recovering from tendinitis since early September, but could be back in contention for the European tie after being able to return to full training with the rest of the squad.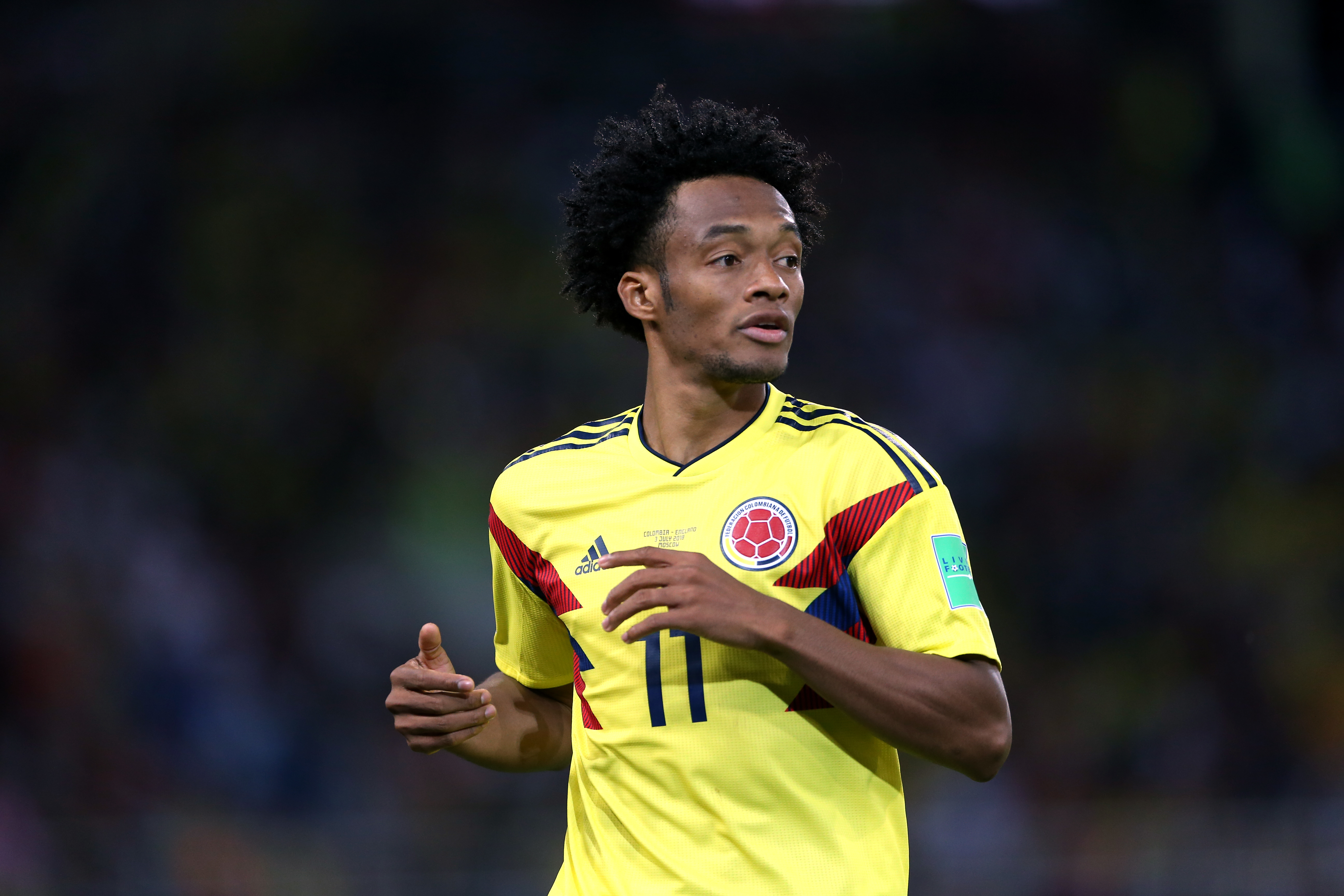 "I still have to make my assessments as far as who will play from the start," Inzaghi said.
"We were without him after the first matches (of the season), and I am counting on him in the next matches."
Midfielders Stefano Sensi and Davide Frattesi, though, are still not under consideration while forward Marko Arnautovic remains sidelined by a hamstring strain.
Schmidt feels Inter have carried on from where they left off last season.
"They are at the top of the (Italian) league and they play good football," the Benfica coach told a press conference.
"They haven't lost key players, they are used to each other and have the same coach, so it is a challenge to play against them. They are a complete team.
"We are not afraid. We know it is difficult, but we believe in ourselves.
"We have experience in European games and what we try to do is show our best football, maintain our approach and fight for the three points, so that is the objective for tomorrow."
Benfica centre-back Antonio Silva will be suspended having been sent off after just 13 minutes against Salzburg, while Brazilian defender Joao Victor has been left out of the travelling squad for disciplinary reasons.