Sarina Wiegman admits she was unaware of just how big the rivalry is between England and Australia after Alessia Russo's winner against Colombia sealed a 2-1 win and set up a World Cup semi-final with the co-hosts.
The Lionesses fell behind after 44 minutes of their last-eight contest in Sydney when Leicy Santos looped the ball over England keeper Mary Earps, but saw her effort cancelled out before the break when Lauren Hemp pounced on an error from Colombian keeper Catalina Perez in stoppage time.
Russo completed the comeback with a fine low finish from Georgia Stanway's delivery, the 2-1 result enough to book England a third trip to a World Cup final four – an encounter that has already drawn comparisons to the Ashes.
That win was

Semi-finals here we come! pic.twitter.com/XBE5zXQrVp

— Lionesses (@Lionesses) August 12, 2023
Asked if she was aware of the perennial rivalry between the two countries, England's Dutch boss replied: "I just think it is going to be really big, but I've had a couple of questions about that now so it's probably going to be bigger than I imagined now.
"So I'll talk to my players and staff and see what that rivalry is then. I think the Australians and English can get along really well, and we've had such a warm welcome here, we've really enjoyed our time here in Australia, and I actually really like the people here.
"But that doesn't mean there's no rivalry, so we'll see that Wednesday."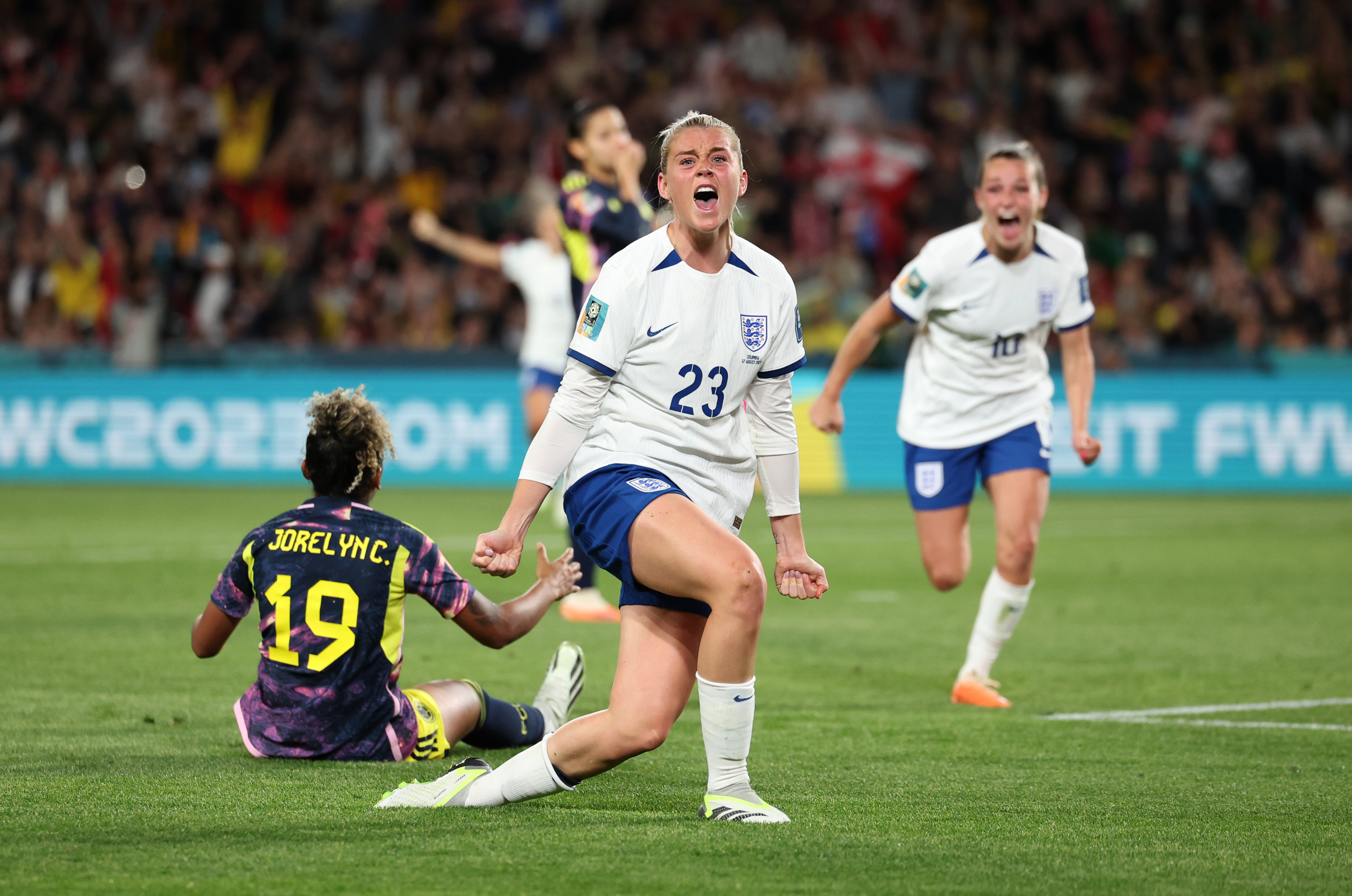 In April, Australia became the only side to have beaten England under Wiegman's now nearly two-year tenure, when goals from Sam Kerr and Charlotte Grant fired the Matildas to a 2-0 victory at Brentford.
This has so far been a tournament of fine margins for the Lionesses, who outside of their 6-1 victory over China in the group stage have enjoyed dominant spells but never matches, and on Saturday night in Sydney were up against a Colombia side whose supporters turned the 75,000-plus seat Stadium Australia into an away contest for England.
Bethany England, who came on as a substitute for the third time this tournament, believes the raucous Colombia crowd is the perfect dress rehearsal for Wednesday's semi-final against the co-hosts, who beat France 7-6 on penalties to advance to the final four for the first time.
We got the job done… TOGETHER! 󠁧󠁢󠁥󠁮󠁧󠁿 pic.twitter.com/YzybBFG9Eg

— Lionesses (@Lionesses) August 12, 2023
Though that match took place in Brisbane, thousands of Matildas fans packed the parks outside Stadium Australia before England's match, some even climbing trees to get a better view of their own quarter-final and the deciding shoot-out.
England said: "I think the atmosphere is going to be amazing. I thought the crowd tonight was incredible. Every time we touched the ball they were booing but I think you just relish it because these are the atmosphere you want from stadiums. 75,000 and the Australian fans are going to bring a nice big bit of noise through. It's going to be interesting and entertaining for everyone.
"We've been in this situation where we've had a lot of noise. The Euros last year at Old Trafford, Wembley. It's nothing these girls aren't used to now. We are getting in more and more in the women's game. Selling out, getting big crowds and not being able to think. So it's just going to be an exciting game and a special one."