Mohamed Salah and Son Heung-min were more deserving winners of the Premier League Player of the Season award than Kevin De Bruyne.
That is according to Liverpool legend Phil Thompson, who also told Stats Perform that Erling Haaland will not necessarily make Manchester City a stronger side next season.
City playmaker De Bruyne last week edged out Son, Salah, Trent Alexander-Arnold, Joao Cancelo, Jarrod Bowen, Bukayo Saka and James Ward-Prowse for the award.
The Belgium international played a key part in City's successful title defence with 15 goals in 30 league appearances and a further eight assists.
Remarkably, the 30-year-old's 15 goals came from an expected goals (xG) return of just 6.2, meaning he scored nine goals more than expected from the quality of his chances.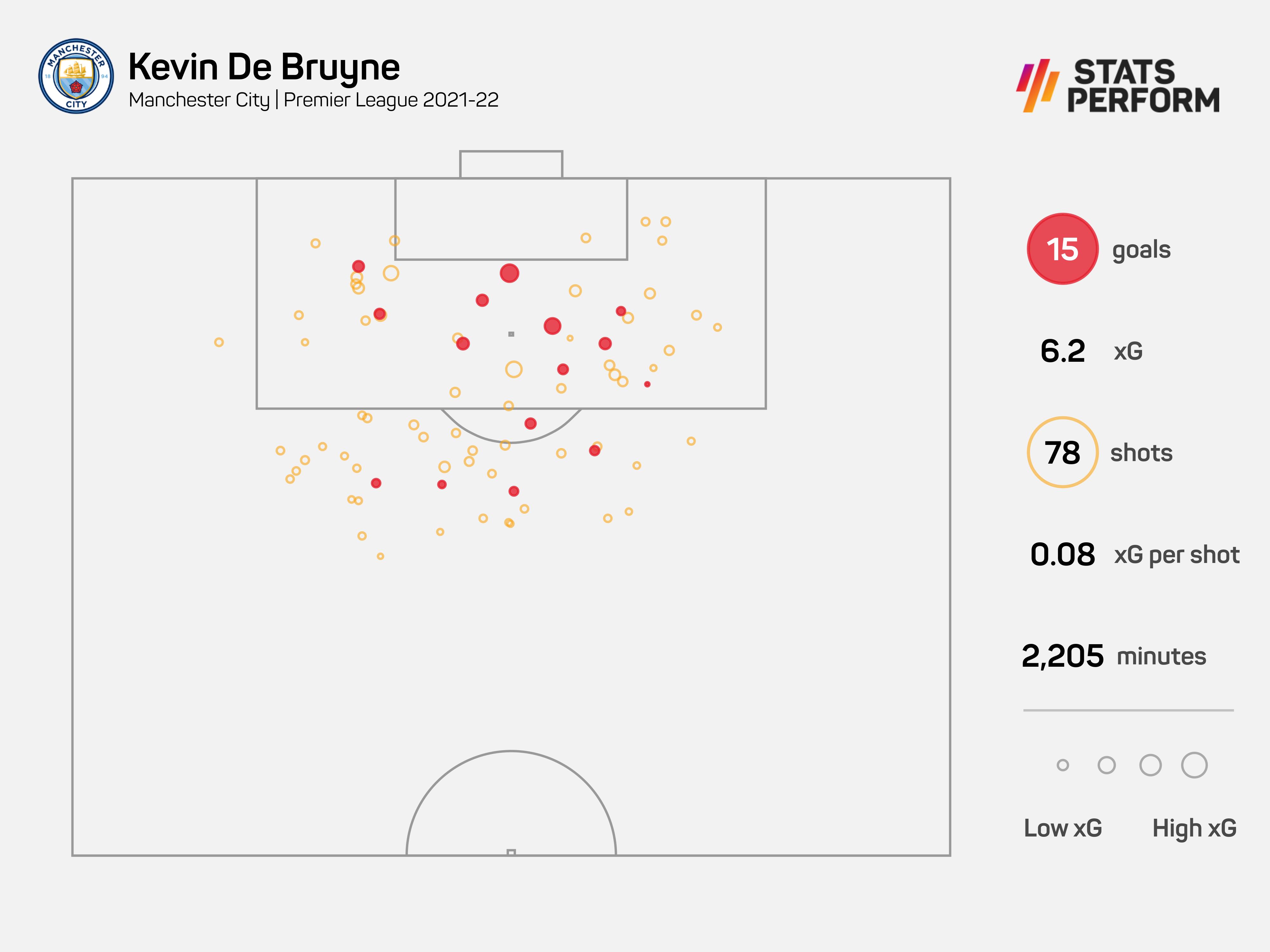 However, his 23 direct goal involvements were fewer than Salah (36), Son (30) and Harry Kane (26) managed, albeit having played at least five games fewer than any of those.
De Bruyne ranked above each of those players for chances created (87), though, and was behind only Alexander-Arnold (90) and Bruno Fernandes (89).
But Thompson believes that Liverpool forward Salah and Tottenham's Son – who shared the Golden Boot with 23 goals – were more consistent than De Bruyne over the season.
"I think it has to be Mo. I know the players have all given it to Kevin De Bruyne and he's a wonderful player," Thompson said.
"He's been wonderful for the last couple of months, but it's over a season and people get swayed by people who finish the season well.
"That is still in their minds when they're just putting their name on that form, or whether it's all done on phone now.
"But I would like to think over the whole year, and yes, Mo hasn't been rattling them in for the last six weeks or so, but overall, he has been.
"They were talking around Christmas time that this is the best player in the world. He's not gone from being the best player in the world to playing second fiddle to De Bruyne.
"I'm sorry. Mo Salah was the player of the season and then probably Son has probably been more consistent over the whole nine months."
City's title triumph was their fourth in the past five seasons and they have already moved to bolster their squad with the signing of Haaland from Borussia Dortmund.
Haaland scored 86 goals in 89 games for Dortmund, a tally only bettered by Kylian Mbappe (90) and Robert Lewandowski (123) since January 18, 2020.
But, citing a rather mixed campaign for British record signing Jack Grealish, Thompson questioned whether Pep Guardiola will get the most out of Haaland.
"He is a wonderful player, a great player," said Thompson, who won 17 major honours across 13 years playing for Liverpool, before a stint coaching the Reds.
"Is he a missing piece for the jigsaw for them in the Champions League? They can still do things, but it might upset them a little bit.
"As you see with Grealish, who was £100million, has that worked? He's playing as a left-winger because it's the system that Pep likes.
"So you've got an out-and-out centre-forward who, yes, is full of energy, but he doesn't understand the press that City use. It'll be a change for them. That might change things."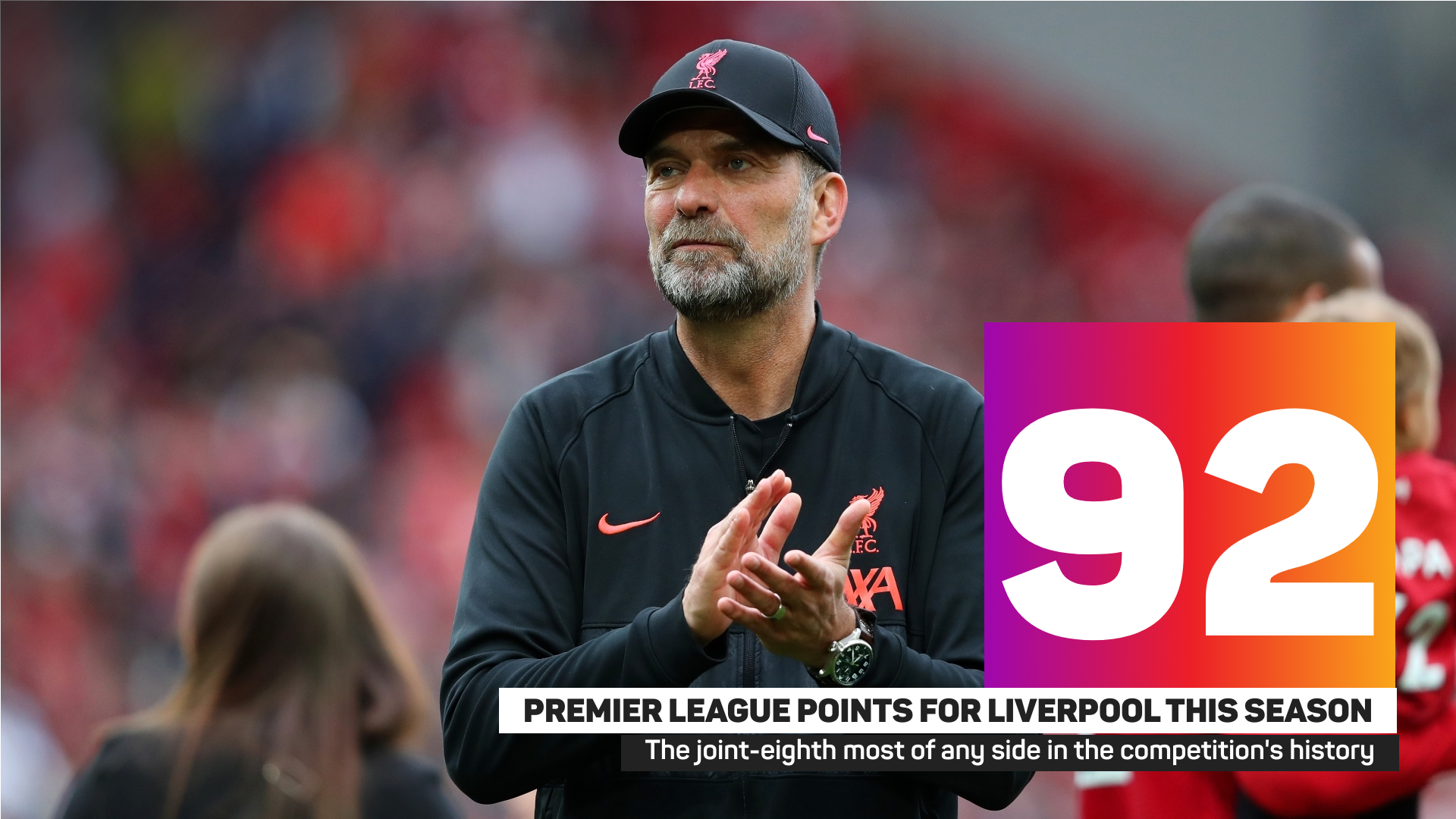 Liverpool, who have seen Luis Diaz hit the ground running since joining from Porto in January, are themselves expected to be active in the upcoming transfer window.
A deal for Fulham teenager Fabio Carvalho is already in place, but Thompson is not sure if signing a big name is really necessary in order to keep pace with champions City.
"We have a set pattern, though I still hope that we'll sign a couple of players," he said.
"I do believe that's what you have to do all the time to give that little bit of a buzz in the dressing room, to change things up on the pitch. And we have just come up short."
The 92 points accrued by Liverpool this season is the joint-eighth most in Premier League history, yet it was not enough to pip City, who finished one point better off.
Thompson added: "We have to find the magic ingredient to go that extra couple of points to win that league, but we don't have to do too much.
"Chelsea signed Romelu Lukaku and he played well those first half a dozen games. They were going to win the league the way the season started and look how that's unravelled.
"It's not necessarily a gimme that it always works."