Alessia Russo is leaning on the advice shared by ex-England captain and "heartthrob" David Beckham as the Lionesses prepare for their World Cup quarter-final.
The 24-year-old won England's starting centre-forward role over Aston Villa's Rachel Daly, and opened her account four minutes into England's 6-1 win over China to conclude the group stage.
Russo is now hoping to extend her maiden World Cup campaign with a win over Colombia in Saturday's last-eight clash in Sydney, with the former Manchester United great's pre-tournament words of wisdom still ringing in her ears.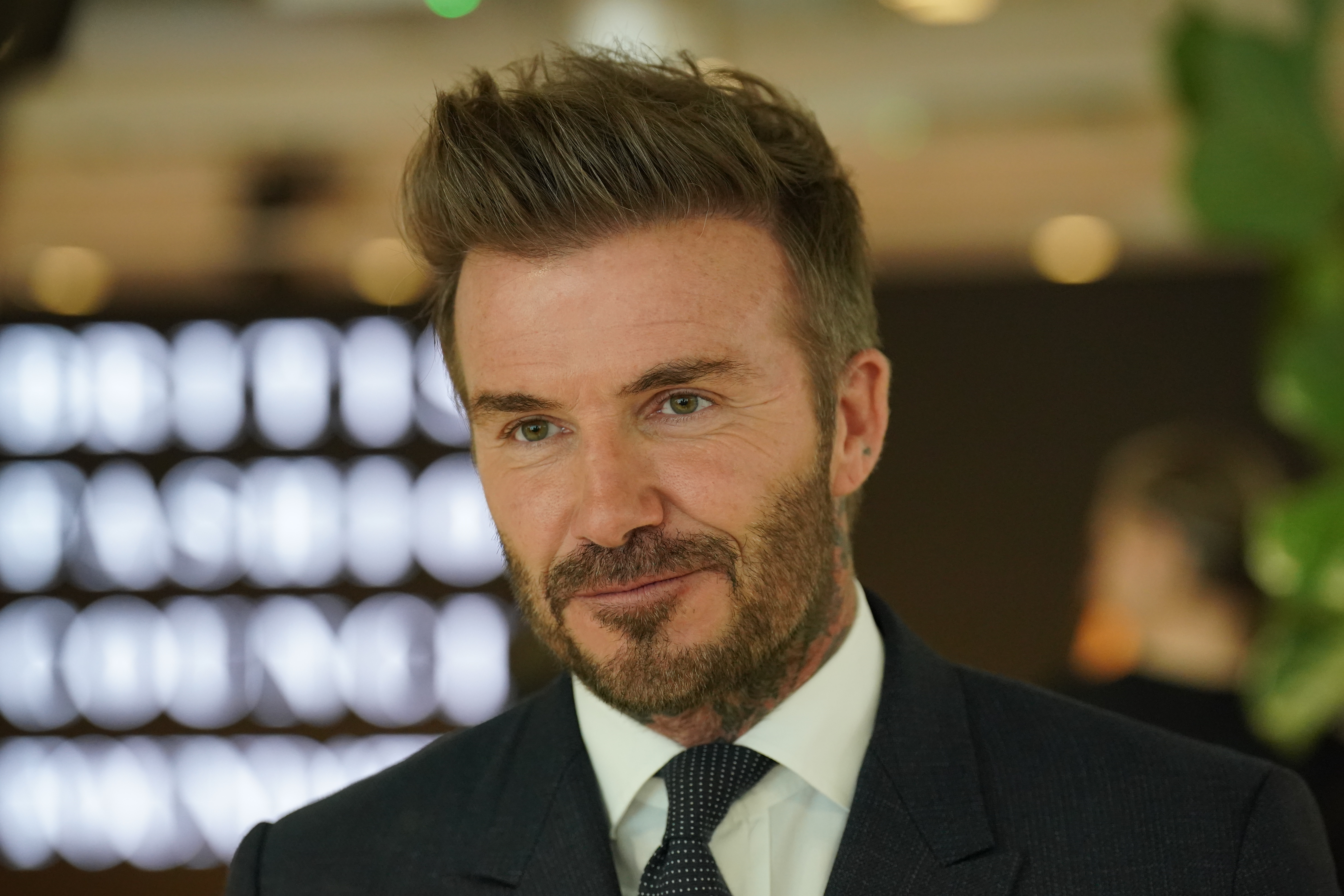 She said: "It was amazing actually. He has been one of my idols – and heartthrobs – ever since I was a little girl.
"It is one of my biggest highlights off the pitch to sit and have a normal conversation with someone who you would watch on the world stage when you were a young girl.
"It was amazing. He was really nice. It was a pinch-me moment in terms of what women's sport nowadays has done.
"It was a completely World Cup-focused conversation, and it was nice to not only to hear from him about what he did on the pitch, but how he felt in the moments of the World Cup.
"He says that it was the biggest highlight of his career, a moment that obviously he will never forget. He said that his best and biggest memories were in an England shirt.
"It is something that you can really relate to. For me, stepping into my first World Cup is something I've dreamt of ever since I can remember."
Tomorrow's arena…

Stadium Australia pic.twitter.com/oB8aZLF7PR

— Lionesses (@Lionesses) August 11, 2023
The epitome of things coming full-circle – and a sign of how the women's game has grown – came when Beckham revealed she was herself a role model for his 12-year-old-daughter Harper, who demanded he ask for the Lionesses' autograph after their meeting.
Summer Arsenal signing Russo, who swapped shirts with the three-time World Cup veteran, said: "I was buzzing. Everybody is a fan of the Beckhams, aren't they?"
England shot to the top of many bookmakers' odds to lift a first World Cup following the exit of double-defending champions the United States, who were knocked out by Sweden in a penalty shoot-out for a worst-ever last-16 finish.
Colombia, meanwhile, have advanced to a quarter-final for the first time in their history, and are the last team remaining from the Americas.
Their 2-1 victory over world number two Germany was the shock of a group stage that would ultimately see the Euro 2022 finalists, who had never missed a quarter-final, sent packing after just three matches.
England have faced far more adversity this tournament than during last summer's European triumph over the Germans at Wembley, beginning with injuries that ruled out Leah Williamson, Fran Kirby and Beth Mead before the competition even started.
This team Passion and togetherness! Next up Quarter Finals pic.twitter.com/S5aOMnajYT

— Alessia Russo (@alessiarusso7) August 8, 2023
Then key midfielder Keira Walsh went down with what some predicted was a World Cup-ending knee injury in England's second match, though the problem was not as serious as initially feared and she played 120 minutes against Nigeria on her last-16 return.
That 4-2 victory on penalties, however, also threw up another challenge for the Lionesses, when Lauren James was shown red and ultimately issued a two-match ban, a particularly significant blow considering the Chelsea forward has to this point been England's most prolific attacking weapon.
As Russo's side look to overcome the latest obstacle reach a third World Cup semi-final, she knows one thoroughly inspired 12-year-old and her dad are definitely going to be watching.
She added: "It's just nice to hear that players are following the tournament. For all of us, these are our idols.
"He said that 'you should never lose sight of what you guys are doing as a team'.
"I think sometimes we are always in the moment and all we see and compete for every day is the pitch and training. But there's an impact away from that and that's really special to hear."