Graham Potter is relishing the chance of going up against Cristiano Ronaldo, and the Brighton and Hove Albion boss believes the Manchester United star's troubles have been overblown.
Ronaldo has not scored or provided an assist since December 30, a run of six matches across all competitions.
The 37-year-old has created just six chances for team-mates across that run, while he has missed both of the big chances (defined by Opta as an opportunity from which a player would be expected to score) that have come his way.
He has only registered an expected goals (xG) above 1.0 in one of those matches, against Middlesbrough in the FA Cup (1.6). Ronaldo missed a penalty in normal time before United crashed out in a shoot-out.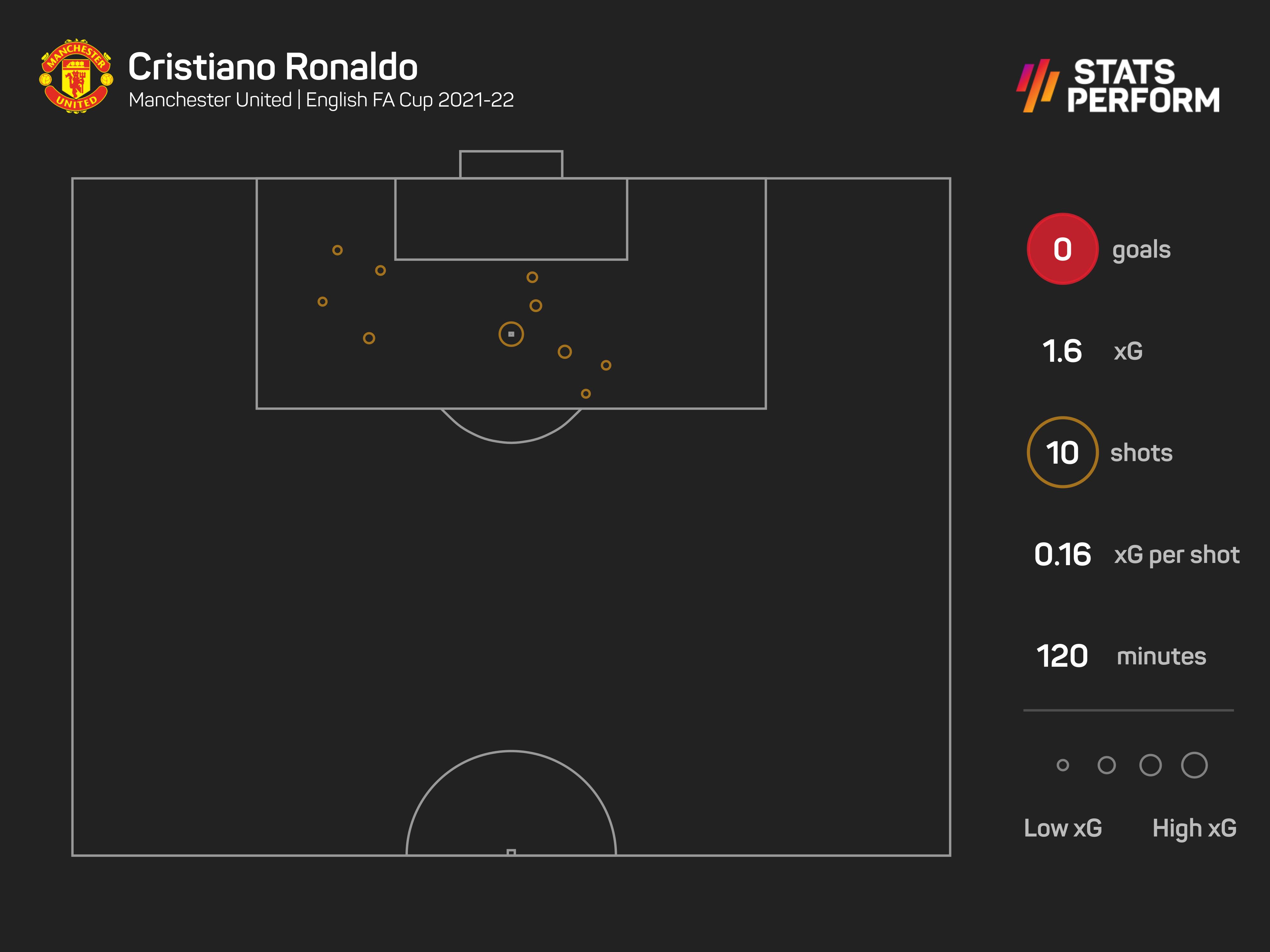 Indeed, he has only recorded an xG of over 0.5 on one other occasion across the last six games, suggesting the chances that are coming his way are not the best, or he is perhaps taking on shots that would be unlikely to result in a goal.
This is further reinforced by the fact Ronaldo has got just seven of his last 23 attempts on target.
Potter, however, does not buy the suggestion that Ronaldo is out of form.
"You run out of superlatives in terms of what he's achieved in his career and the player that he is," Potter, who is about to reach his 100th league game in charge of Brighton, told a news conference.
"He's had an absolutely amazing career, world-class, it's out-of-this-world class. There's nothing else to say with that.
"Too often we zoom into individuals and forget it's a team game. Sometimes when the team isn't scoring, the person at the front of the pitch gets the zooming in.
"From what I've seen, you still see the quality he has and the quality he brings to the group and the team.
"I've never played against him, we're looking forward to going there and pitting our wits against one of the best players of all time."
Ralf Rangnick has lamented United's profligate finishing at one end, and sloppy defending at the other.
He is right, though. United have been creating opportunities, mustering an xG of 23.3 since Rangnick's first game in charge on December 5, but they have scored just 17 times, giving them the third-largest xG-goals differential among all teams in Europe's top five leagues in that time (-6.3).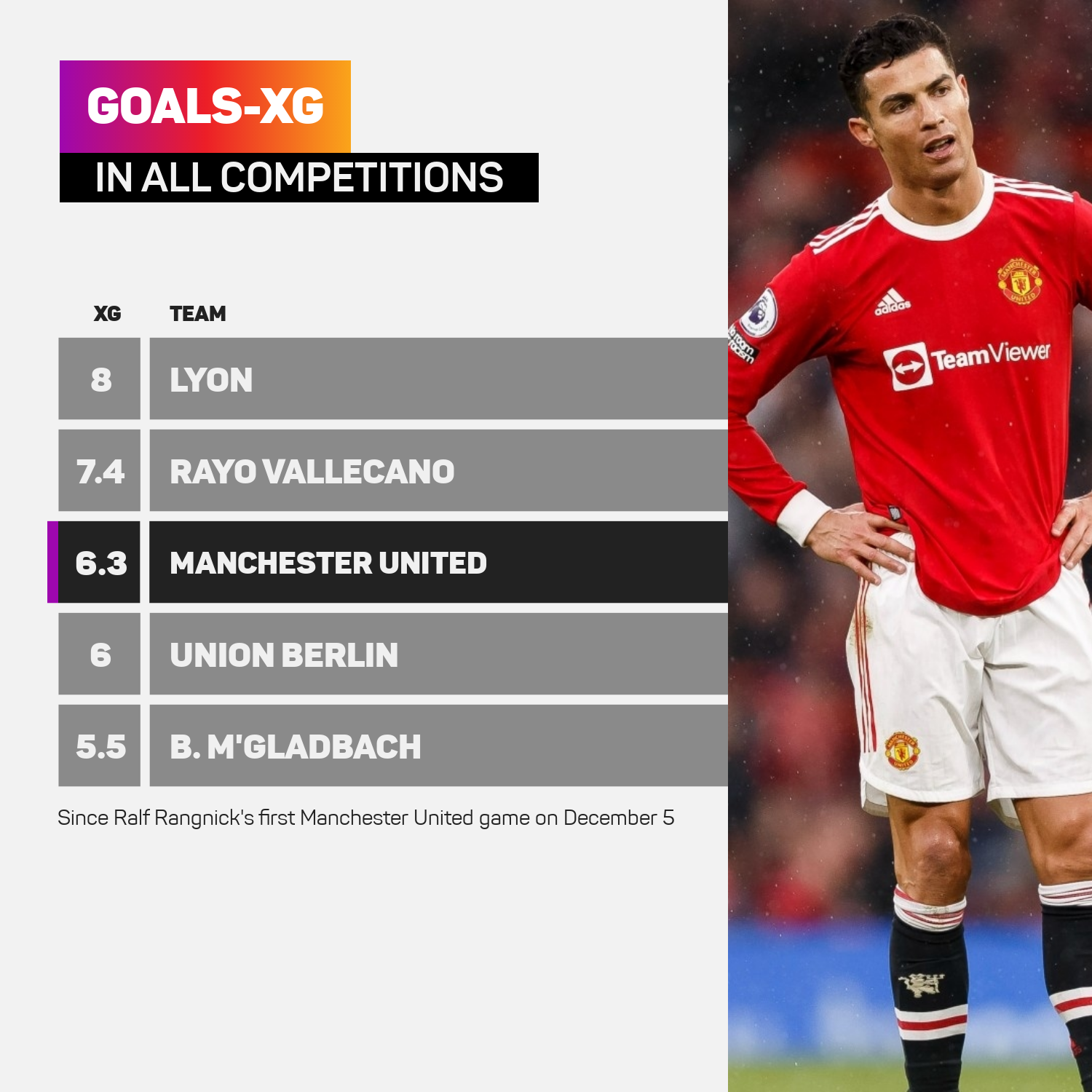 Potter is all too familiar with such a statistic, with Brighton having had an xG differential of -11.7 in the Premier League last season, having scored 40 goals from an xG of 51.7.
Brighton are still underperforming in that regard so far in 2021-22, but by only 3.8, netting 25 league goals from an xG of 28.8 so far.
However, his team have won 19 points away from home in the Premier League this season, with no side losing fewer on the road this term.
"Regardless of what the narrative around Manchester United is, you only have to look at the players that they have," Potter added.
"Going to Old Trafford in itself is a huge challenge because the crowd are so powerful there; the way they play, in a moment the game can completely change because they've got world-class players.
"The game is another test for us to see how our game has developed in as tough an away environment as you can get."