Mauricio Pochettino has hinted Kylian Mbappe may need to leave his Paris Saint-Germain "comfort zone" to develop into a Ballon d'Or contender.
World Cup winner Mbappe, who will look to help France defend their crown in Qatar, has repeatedly been linked with a move away from the Parc des Princes to Real Madrid.
The Spanish and European champions appeared set to lure Mbappe to Madrid on a free transfer ahead of the 2022-23 season, only for the forward to sign a bumper three-year extension with PSG in May.
Further uncertainty clouded the 23-year-old's future as fresh reports of discontent emerged in October, though Mbappe assured his commitment remains in the French capital.
Yet, former PSG coach Mauricio Pochettino suggested the ex-Monaco attacker might have to move on to fully realise his world-class potential.
Pochettino told Spanish newspaper El Pais: "He may be a leader because everyone sees him as the best striker in the world, but today the Ballon d'Or has been won by Benzema, who is French like him. The evolution of Mbappe comes from leaving the comfort zone.
"Renewing for PSG is good for the club and its fans. But Mbappe in the future will have to consider that leaving his comfort zone will bring him closer to fighting for the Ballon d'Or."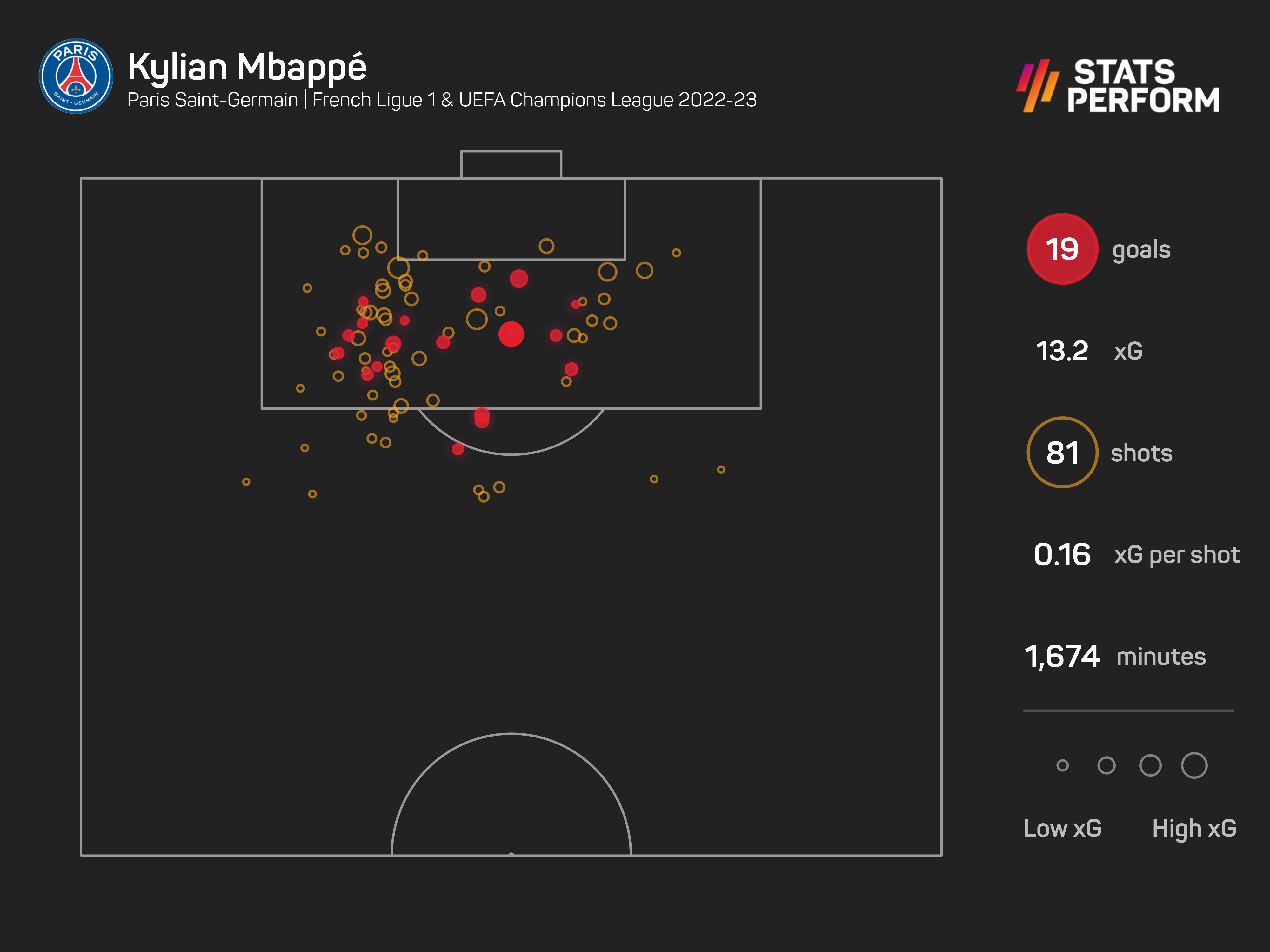 Mbappe has found the net 19 times in 20 appearances for PSG this term, a tally only bettered by Manchester City's Erling Haaland (23) among players in Europe's top five leagues.
The PSG star became just the second teenager to score in a World Cup final (after Pele in 1958) at his first major international tournament in 2018, though Pochettino believes Mbappe is still "immature".
"Mbappe is younger than [Lionel Messi and Neymar] and still immature," Pochettino said. "But he has won a World Cup. He is an animal, he has great charisma but still needs to find himself.
"Leo and Ney are total players, they are more responsible although in different ways."
Mbappe will hope to fire France to more World Cup glory as Les Bleus start their campaign in the Middle East against Australia in Tuesday's Group D clash.