It wasn't so long ago that voicing the idea of Juventus challenging for the Scudetto this season would have seen you laughed out of the room.
Yet, remarkably, they could potentially end the weekend just four points off the summit, and a victory over defending champions Inter would be a decent barometer of just how emphatic their late push is going to be.
Serie A's standout match this week is undoubtedly the Derby d'Italia between Juve and Inter in Turin, with Italy's top flight essentially establishing a pretty firm top four ahead of the international break.
But Massimiliano Allegri's Juve surely won't be content with just settling for fourth spot, and a win on Sunday will show they mean business.
A bedrock for improvement
Even if Juve do end up winning Serie A, Allegri will still have to contend with plenty of critics given their shock Champions League exit to Villarreal.
However, there's little doubt he has presided over a significant improvement since Andrea Pirlo's exit, even if the Old Lady remains more functional than fun.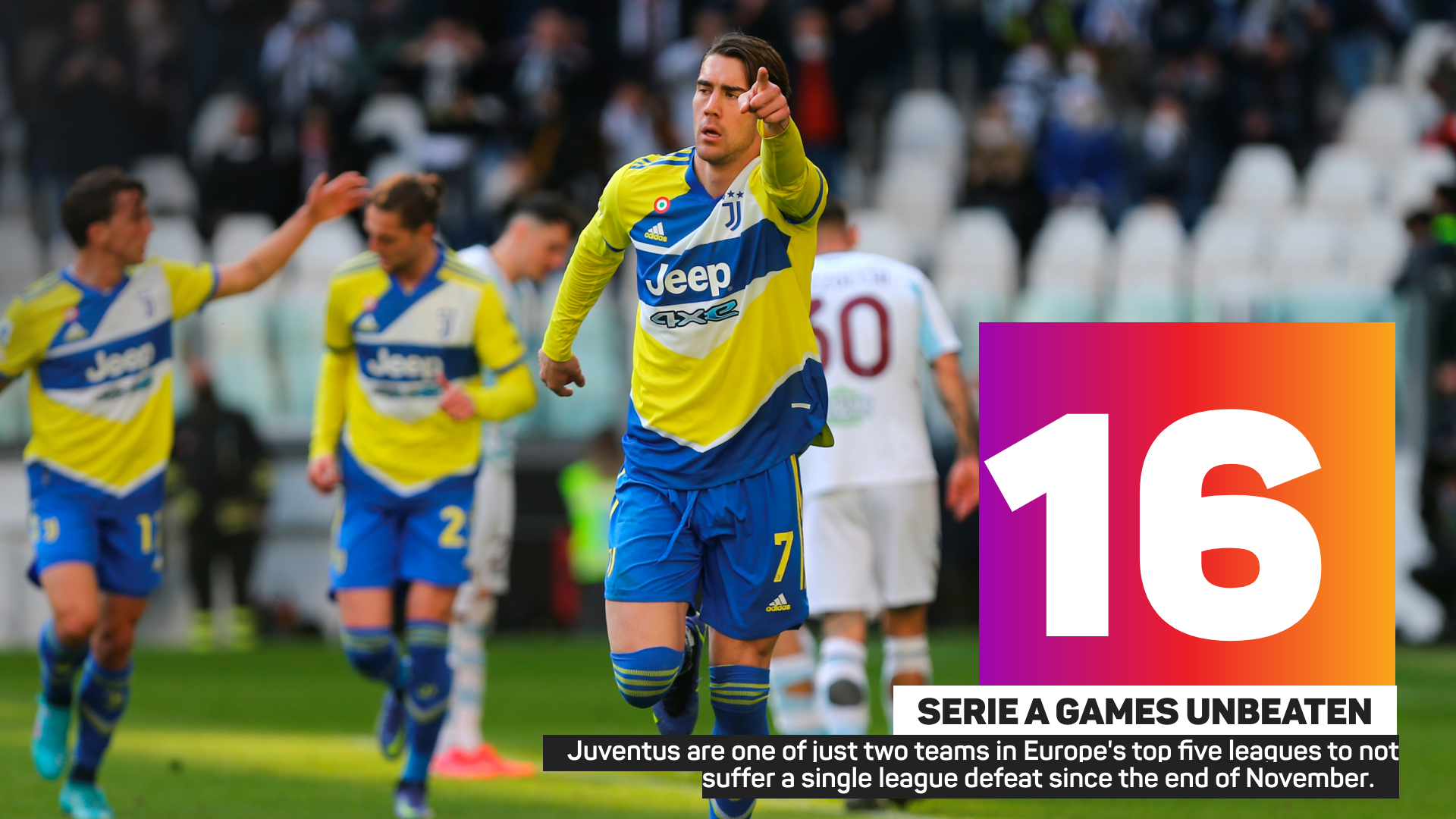 The most notable aspect of their improved form is Juve's unbeaten streak. They have not lost any of their previous 16 league games, making them only one of two teams across the big five leagues to not suffer a domestic defeat in the past four months, the other being Sevilla in LaLiga.
The omens are good for Inter's visit as well: the Nerazzurri have won just once in 15 trips to Juve and that came way back in November 2012.
 
Timely break
Simone Inzaghi must have been concerned about Inter's form prior to the international break, which seemingly came at a good time for them.
Over their previous nine Serie A matches, Inter have gained just 11 points and won only two matches – sure, victory on Sunday and another in their game in hand will put them within three points of the summit, but that previous run is hardly a hallmark of champions.
By comparison, Juve have hit the accelerator at arguably the perfect time. Over the same period, Allegri's men have taken 21 points.
The Bianconeri have rocketed into contention by finding consistency when, for the most part, the top three have wobbled, and if they continue their run, Juventus will be hard to ignore in the title race.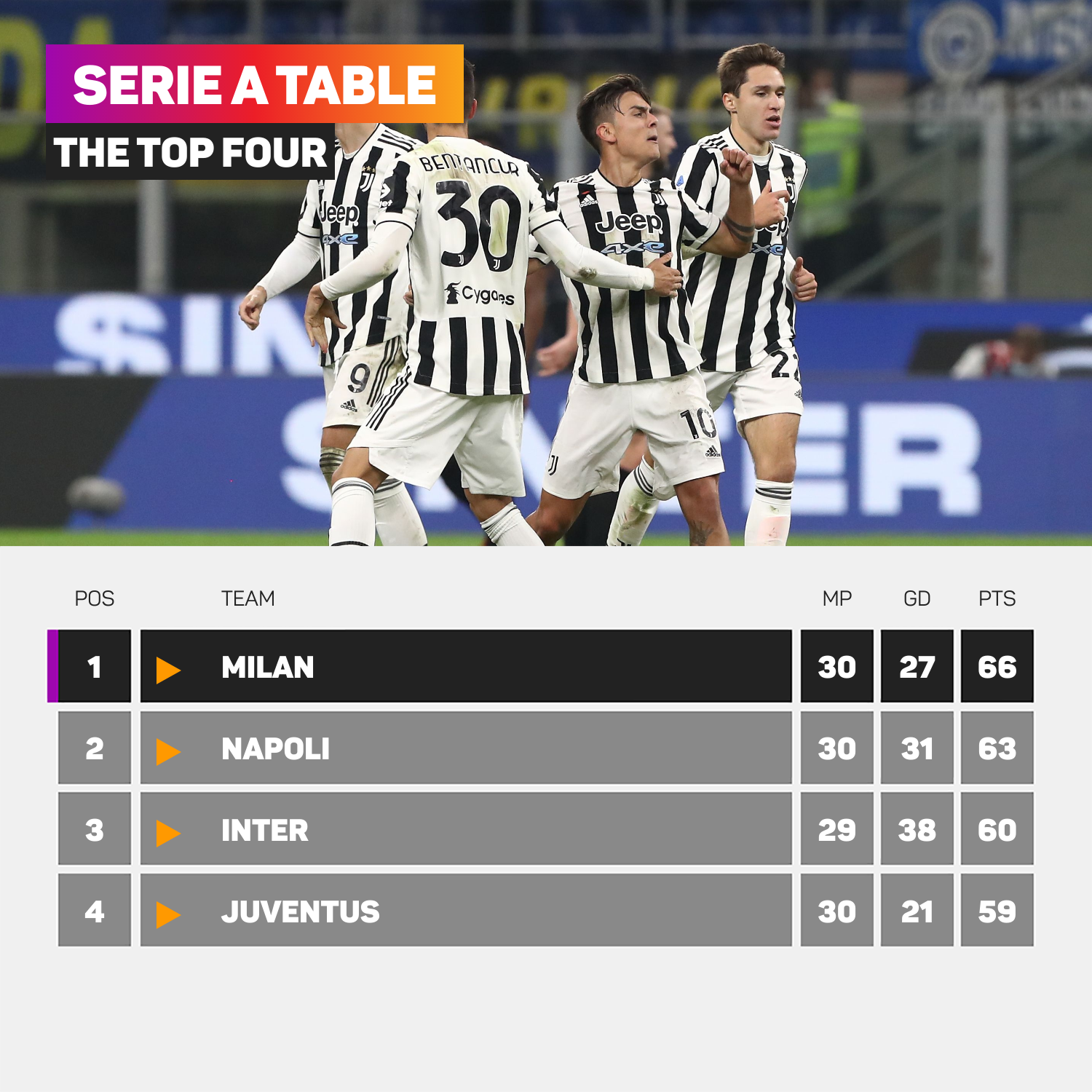 Juve, beware!
For all of their recent woes, Inter of course remain a dangerous opponent with a particularly threatening tail.
That's to say Inter do have a habit of finishing strong and not knowing when they're beaten.
In Serie A this season, Inter's 19 points won from losing positions is more than any other team, while they have scored 22 times in the final 30 minutes of games – that's a joint-high with Atalanta, Lazio and Hellas Verona.
Juve ought to heed such a warning – don't get complacent with a slender lead in the latter stages.
 
A tight affair?
While Inter are the league's top scorers with 62 goals, there's reason to suggest this won't be an unrelenting goalfest… *cue eight-goal thriller*.
These are two of the league's best three defences, while no team has kept more clean sheets than Juve's 13 this term.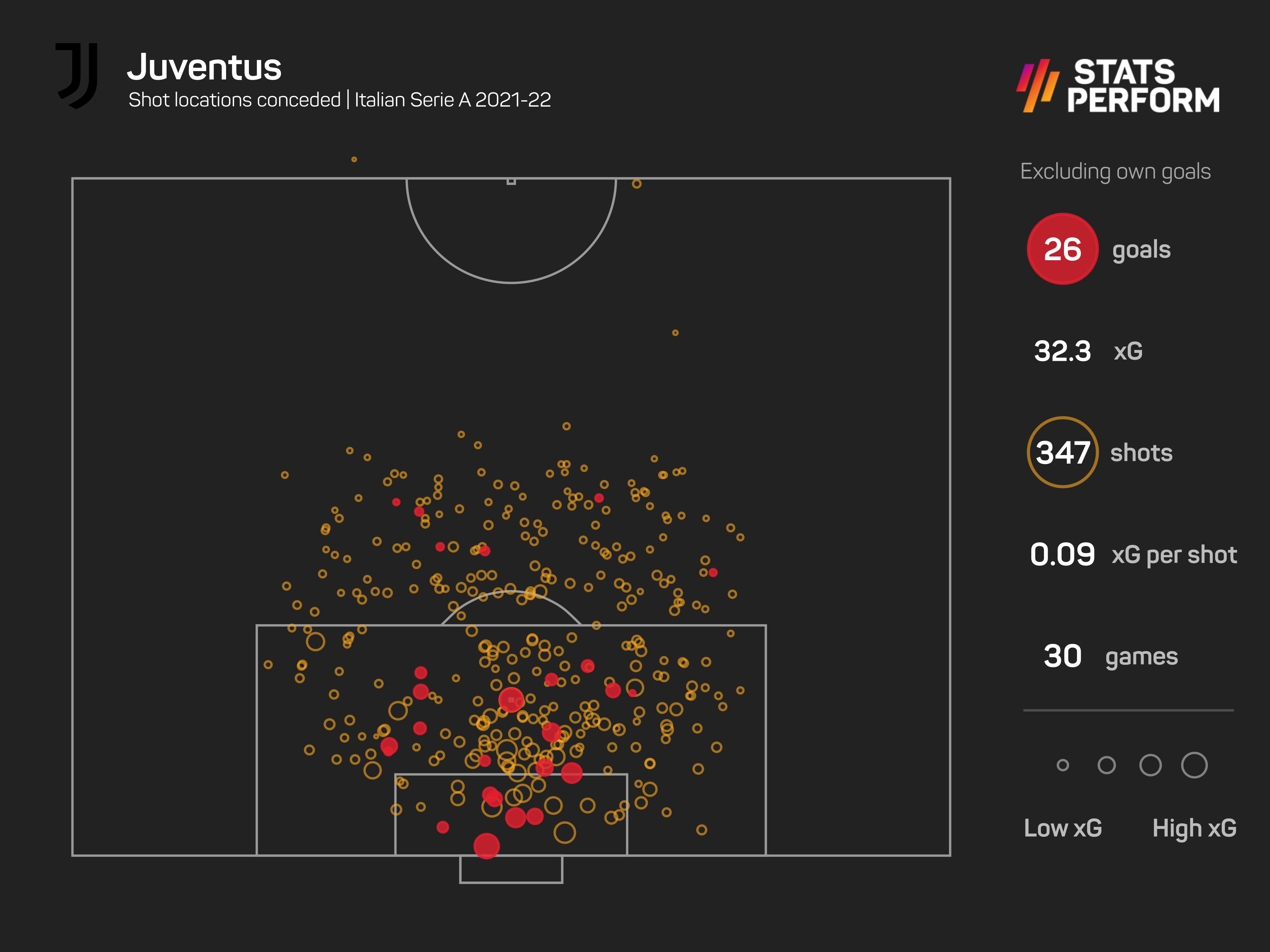 On top of that, Juve have proven rather miserly when it comes to allowing goalscoring situations, with their average of 3.1 shots on target concede per 90 minutes being bettered only by Torino.
Inter aren't much worse in that respect, with their average at 3.6 – that's the sixth best in Serie A. Of course, a clinical display in that regard could still lead to plenty of goals, but clearly if there's any area both of these sides have excelled in domestically this term, it's defensively.