Mikel Arteta hailed the "empathy" of his Arsenal players after what he hopes was a game-changing goal from Kai Havertz in their win at Bournemouth.
The £65million summer signing from Chelsea had not registered a goal or assist in his first nine games for the Gunners but finally hit the target as he converted a penalty in a 4-0 victory at the Vitality Stadium.
Arsenal were already two goals to the good through Bukayo Saka's header and a Martin Odegaard penalty when an on-field decision handed responsibility for a second spot-kick of the afternoon to under-fire Havertz.
He tucked away his chance to break his duck, as his team-mates and the away end greeted the goal with jubilant celebrations.
"I'm really happy for the win, but I'm even happier to be part of a team that shows the human qualities that they did today," Arteta said.
"Without me telling them nothing, to show that empathy to a player that has some question marks to resolve externally, they warmed me even more today. They've done it in a really natural way.
"I'm delighted they made that decision. And so thankful as well to our supporters for the way they sung his name and made him feel today. If there's a player who deserves that it's Kai Havertz, so happy for him.
"We have all tried to give him support and the right tools. He's doing so many great things in the game. It was about that moment, that was the question that had to be resolved and today he has done it.
"To show that level of empathy and understanding, worrying and caring for somebody is just great."
Arteta referenced Olympic champion Usain Bolt when discussing how Havertz deserved his moment in the south coast sunshine following his hard work in recent weeks.
"Probably it will change everything," the Spaniard replied when asked what the goal could do for Havertz.
"If he had any question marks about how we feel about him, about what he does, I think they are out.
"I think in sport – Usain Bolt said it once – 'I have to train four years to run nine seconds'. Sometimes you have to do a lot and you don't see that.
"In that moment you see it. I think after everything he's been through in the last few weeks that moment is worth all of it, so really happy for him."
The one sour note for Arsenal came as Saka limped off injured for the second game in a row, raising the possibility he could miss next Sunday's showdown with champions Manchester City.
Bournemouth, meanwhile, remain winless in the Premier League under new head coach Andoni Iraola.
The Cherries have come close on previous occasions but that was not the case here, with Iraola admitting the hosts did not deserve a result.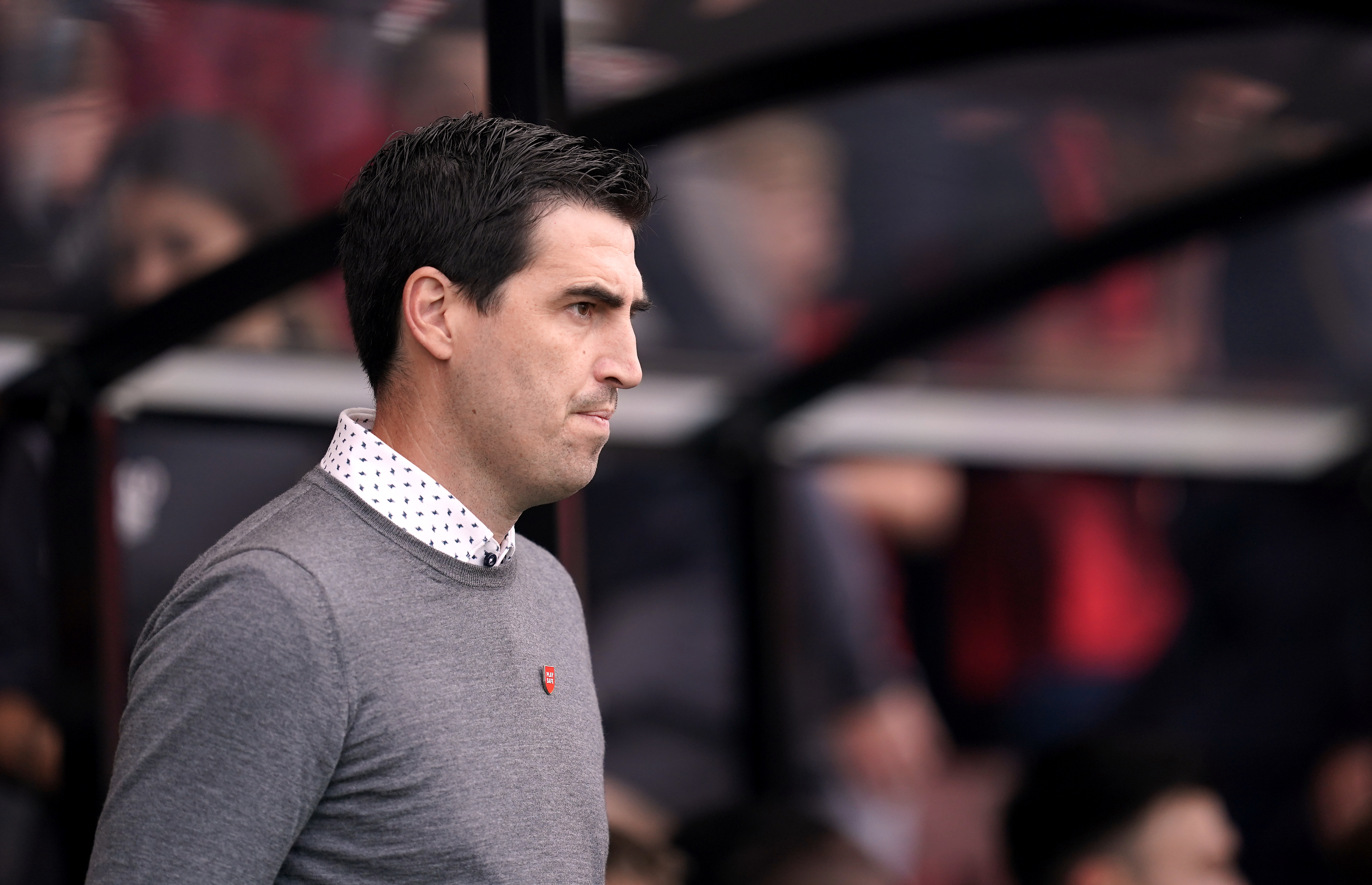 "It was the first time we were not at the level the competition required and we did not finish the game well," he said.
"For sure this game leaves the worse sensation for me. You can lose against this type of team because they are really good but it is the first game this season where I have felt that we were not at the level.
"You have to be at your best to compete against these teams and we weren't after the first goal. We cannot concede two penalties and also the first goal is a bit strange, we should be there but we lost the positioning of Saka.
"We started really well, were doing well but after 1-0 I think they were better than us."