Kaka believes Brazil can "still perform very well" at the 2022 World Cup, despite the injured Neymar's absence.
Paris Saint-Germain forward Neymar limped off in the 80th minute of Brazil's 2-0 win over Serbia, having been subjected to nine fouls – more than any other player during the opening round of group games in Qatar.
The 30-year-old suffered what has been described as a lateral ligament injury to his right ankle, while he shared an update on his official Instagram account on Saturday, including photos of his heavily swollen foot.
Kaka was part of a heavily fancied Brazil side at the 2006 World Cup. But despite also boasting the likes of Ronaldo, Ronaldinho and Adriano, the Selecao failed to live up to expectations and bowed out in the quarter-finals following a 1-0 defeat by France.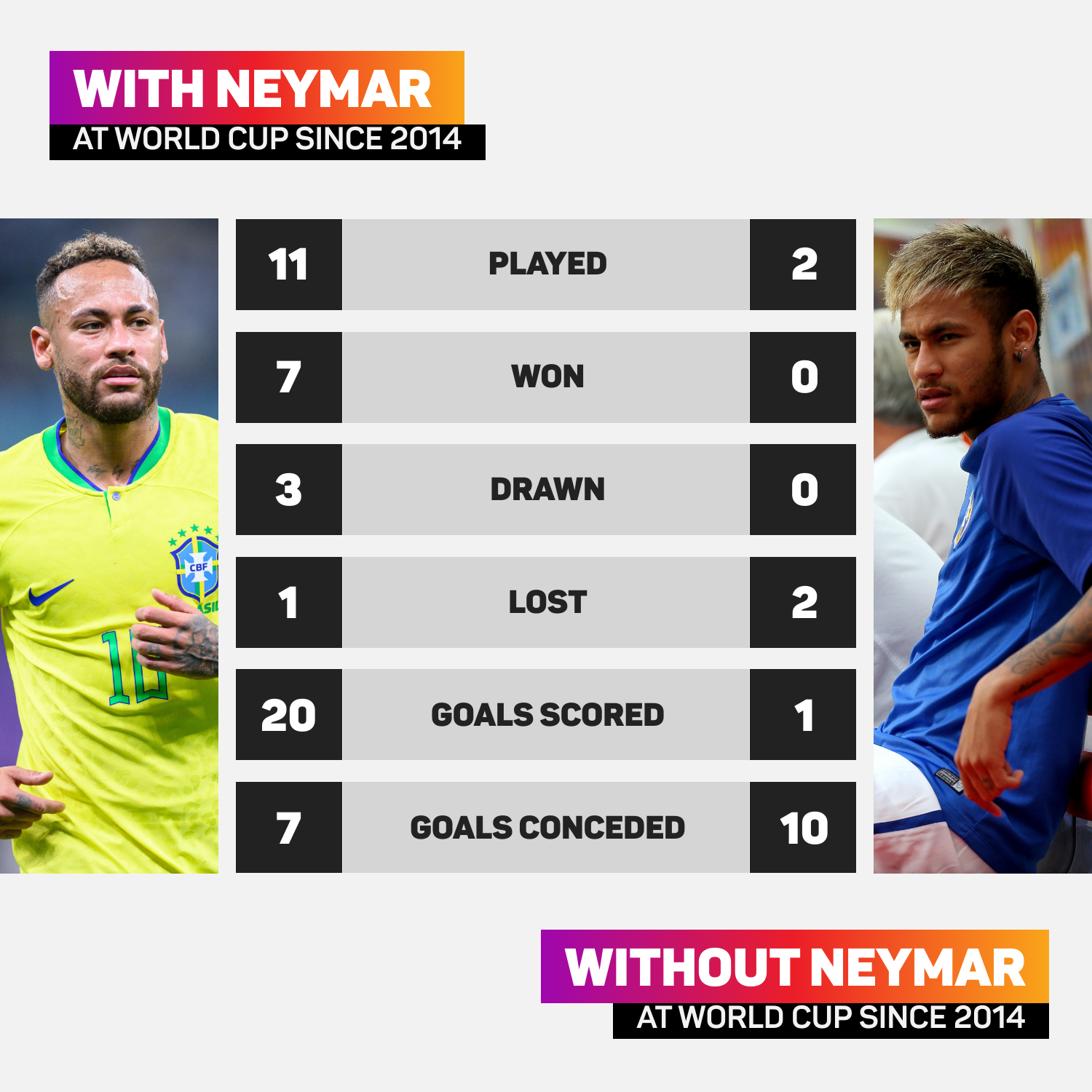 But 16 years on, the former Milan and Real Madrid midfielder is confident his nation have the credentials to go far, even with Neymar on the sidelines.
"I think now, what we can see from [Brazil], is they have a very strong group," he said. "Of course, Neymar is the cherry on the cake, but they still have a very strong group.
"In the World Cup, you need a strong group - you don't need some [individual] players, you need a very strong group. And in my opinion, this is why Brazil can still perform very well."
Since making his World Cup debut against Croatia in 2014, Neymar has featured in 11 of Brazil's 13 matches at the finals. The Selecao's only defeat with him in the side came in the 2018 quarter-final loss to Belgium.
Without him, Brazil lost both matches when he was absent eight years ago after sustaining a horrific back injury against Colombia; suffering a 7-1 semi-final humiliation against Germany, before going down 3-0 to the Netherlands in the third-place play-off.