Jordan Henderson's presence in Saudi Arabia could be "more harmful" to the local LGBTQ+ community, according to a leading gay rights group.
The England midfielder has said in his first interview since his £12million move to Saudi Pro League side Al Ettifaq that he has been hurt by the criticism he has received and that his views have not changed.
The former Liverpool captain had been a high-profile supporter of LGBTQ+ rights and has apologised for any hurt he has caused by moving to a country where homosexuality is illegal.
A statement from us on the Men's Senior Squad announcement today. #englandsquad #ThreeLions #EURO2024 pic.twitter.com/eBGB3SjFaJ

— 3LIONSPRIDE 󠁧󠁢󠁥󠁮󠁧󠁿‍ (@3Lionspride) August 31, 2023
But co-chair of Pride in Football and the co-founder of Three Lions Pride Joe White said Henderson's latest comments have not helped mend relations.
White told the PA news agency: "His presence could actually be more harmful to local LGBT people if he does speak out because the people who do get impacted on aren't high-profile footballers, they're your standard LGBT people who will then get the backlash.
"We saw in Qatar (at last year's World Cup). It's fine to say you support these things, but actually there was no action. Nothing changed. There was a horrendous atmosphere on the ground in Qatar for LGBT people.
"Nothing changed. It was actually more amplified in negativity."
Henderson said he would not rule out wearing the rainbow laces in future, but had to be respectful of the religion and culture of the country he was now living in.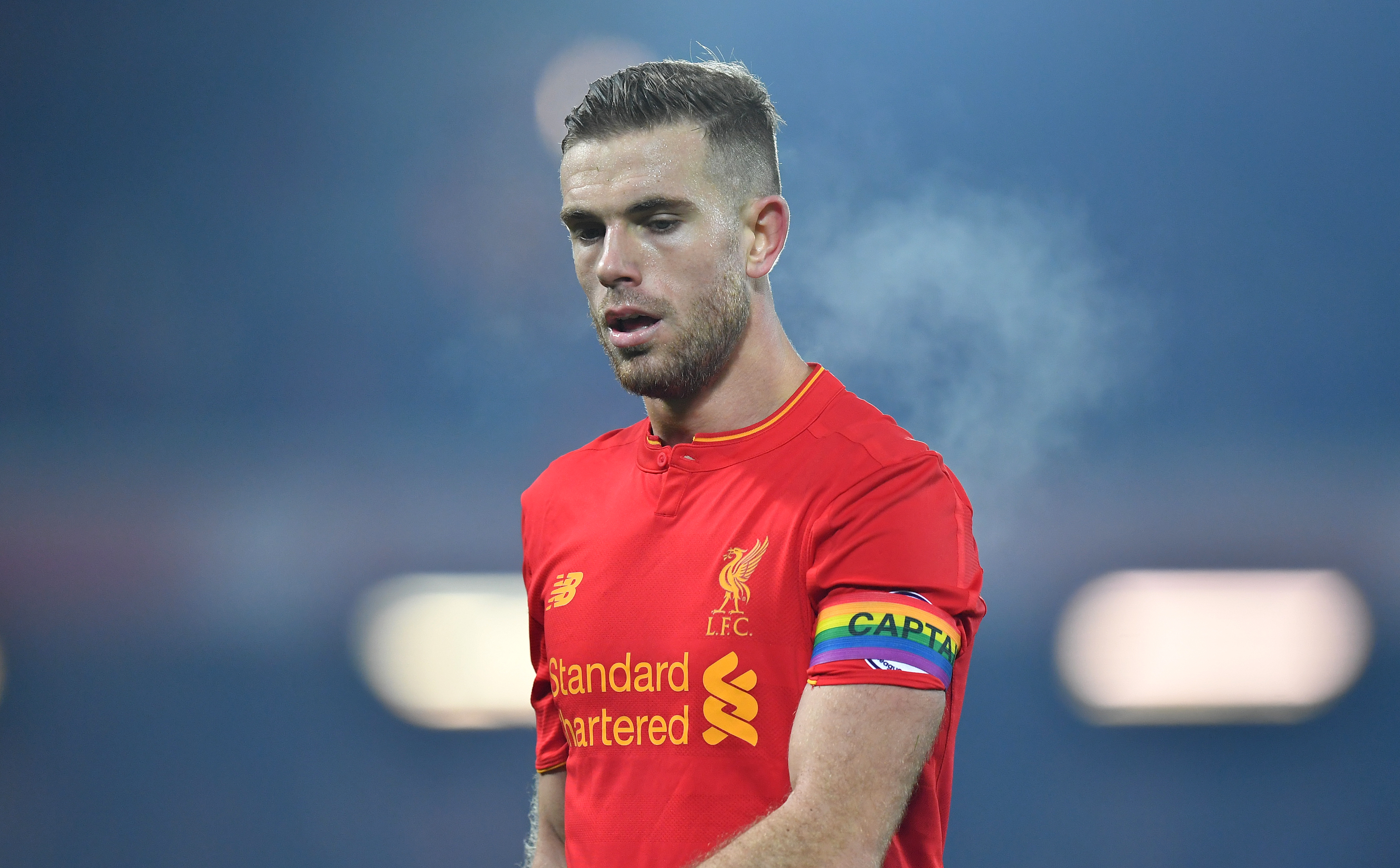 White said: "It feels like it's a way of him trying to rebuild his image and nothing he's said is either convincing or makes any kind of difference. It just re-establishes the disappointment.
"It feels very much like a 'saviour complex' and it's just frustrating that at no point has he spoken to LGBT people or LGBT Saudis. Has he thought of the wider impact?
"He talks about not being a politician. You don't need to be a politician to learn, consult and be fully informed on the impact of a decision that you're going to make."
Henderson said in an interview with The Athletic that his decision to move to Saudi Arabia would help highlight the problems faced by the gay community and help bring about change.
But White said: "What has he done? He's done nothing. Nothing he's done since he's been there has been positive for the LGBT community. He has no power or influence in a country run in the way Saudi Arabia is."
White also urged Henderson not to promote the gay rights movement by wearing the rainbow laces during Saudi Pro League matches.
He said: "What would the impact be on local LGBT people? If it's going to cause a backlash and harm to them, do not do it.
"It's the same thing we said about Qatar and what's the reason for him doing it? He's shown he's not an ally in the choices he's made. Actions speak louder than words.
"If he's doing it just to try and regain some form of respect, it's not going to work."
No acceptance by Henderson of his role in sportswashing, trying to disguise the disgusting Saudi human rights record. This sounds more like an attempt to rebuild his "brand", sorry isn't good enough @JHenderson, actions speak louder than words. https://t.co/JGOI5fY55f

— Kop Outs! ‍‍⚧ (@LFC_LGBT) September 5, 2023
White said that while individual Pride in Football members would not want to engage with Henderson, "the door is always open".
"But that's not one for us to chase with Jordan and his team," White added. "It's for him to decide that he wants to and he can get in contact with us whenever he wants."
Liverpool's LGBT+ fans group Kop Outs! were equally unimpressed by Henderson's interview.
It posted on X, formerly known as Twitter: "No acceptance by Henderson of his role in sportswashing, trying to disguise the disgusting Saudi human rights record.
"This sounds more like an attempt to rebuild his 'brand', sorry isn't good enough @JHenderson, actions speak louder than words."