Pep Guardiola believes Manchester City's acquisition of Erling Haaland demonstrates that the Premier League champions are one of Europe's elite destinations.
City reportedly saw off competition from the likes of Real Madrid, Barcelona and Bayern Munich to sign the striker in a £51.2million (€60m) deal in May, and Haaland has started brightly, scoring three goals in his first three league games.
The Norway international is just the third player to score on both of his first two away trips in the Premier League for City, after Emmanuel Adebayor and Emile Mpenza, having followed up his opening-game double at West Ham with a goal in a 3-3 draw with Newcastle United on Sunday.
City's all-time record goalscorer Sergio Aguero, meanwhile, is the only other player to score twice on his Premier League debut for the club, having done so against Swansea City in August 2011.
Asked whether the former Borussia Dortmund forward represented the first established world class star to join City on his watch, Guardiola told BBC's Football Focus: "Yeah, maybe it's right. We cannot deny how incredible his numbers and talent are.
"From what I saw of him so far, he's a huge competitor in every training session, he's incredibly focused to do it, there's no doubt about that.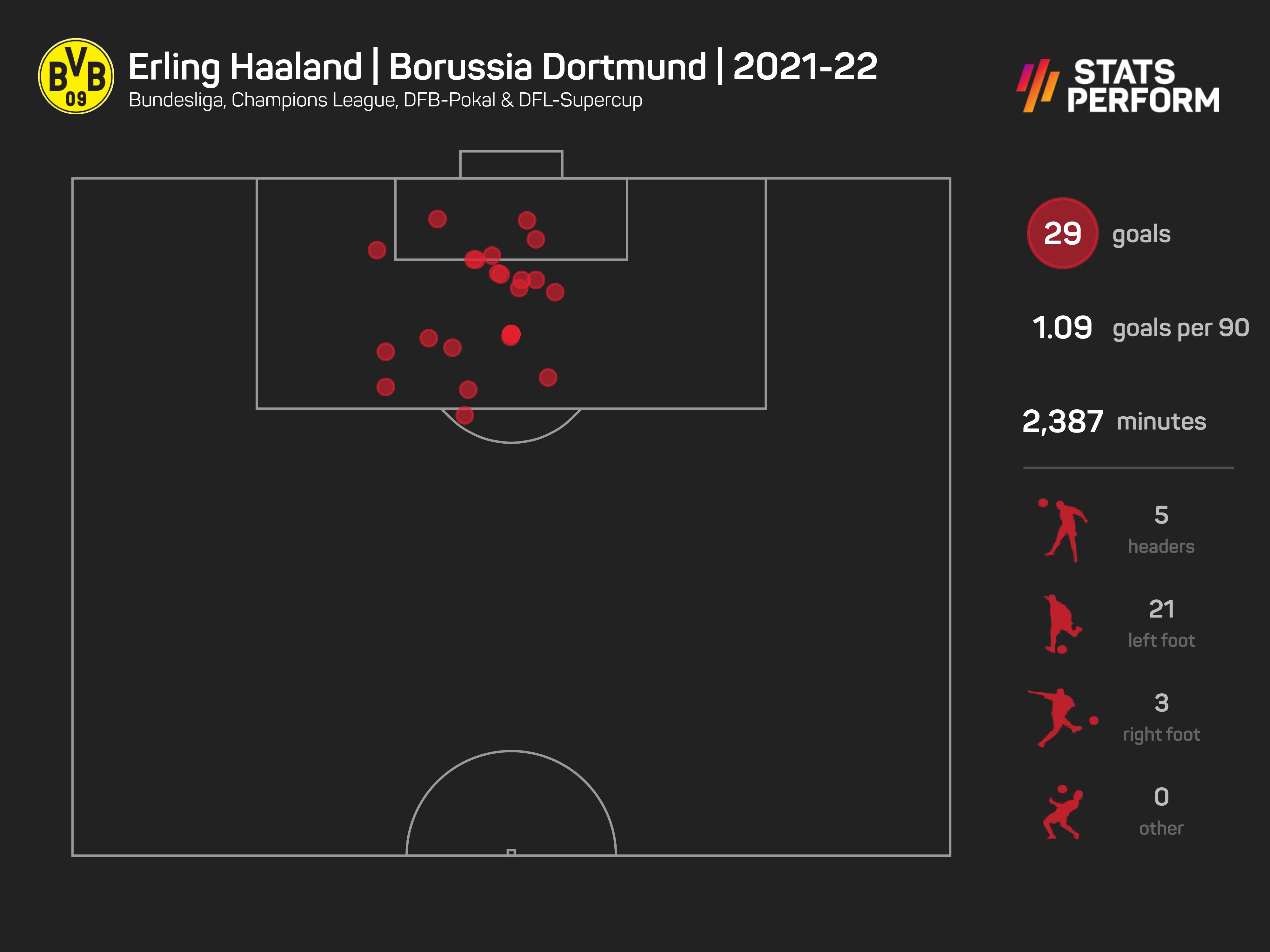 "But we had a lot of legends here, whose contribution has been [important] to the way we are right now. Sergio, Vincent Kompany, Pablo Zabaleta, Joe Hart, David Silva, many of these."
Having lifted the Premier League trophy four times in his six full seasons in England, Guardiola suggested City can now attract players who would previously have preferred huge European clubs such as Bayern, Madrid or Barcelona.
"You're right, maybe we could not do it or they choose another club, because the charisma of Barcelona, Bayern Munich and Real Madrid was higher than us," he added.
"In the highest [level] of Europe, we are new, just one decade, and they have long, long histories.
"And maybe you're right. We know the most followed strikers or players now come here, that is the proof that we have done really well.
"I remember in pre-season, in the [United] States five years or six years ago, there were few blue shirts in the stands. These last games against Bayern Munich and [Club] America [in July], there was a lot.
"People follow the winners and we won a lot in these last years, and people support us around the world, which is incredible. It's a big honour."