Edu is delighted that Arsenal managed to sign first-choice transfer targets Gabriel Jesus and Oleksandr Zinchenko despite missing out on Champions League football last term.
However, the club's technical director also revealed Raphinha was never close to moving to the Emirates Stadium, with the now-Barcelona winger having always prioritised a move to Camp Nou.
Arsenal have been active in the transfer market after a late-season collapse saw rivals Tottenham secure a top-four Premier League finish at their expense in May, outspending every other side in the top flight do far.
Alongside former Manchester City duo Jesus and Zinchenko, Mikel Arteta's side have recruited Porto's Fabio Vieira, New England Revolution goalkeeper Matt Turner, and young Sao Paulo winger Marquinhos, and Edu revealed Arsenal's lack of Champions League football has not been too inhibitive in securing their foremost targets. 
"[We signed] almost 100 per cent of them," he told Sky Sports. "I understand sometimes players want to play Champions League football, but I think we can offer something very special for the players as well.
"It's not only Champions League, but you can be part of a group of players which can achieve something very special for this football club. And then I always ask them if they want to be part of the project we've been building.
"I'm sure we will do something very special for this football club and then when I explain to the players, they really understand [it] and that's why they're here."
Zinchenko made just 10 Premier League starts for City last season, playing a total of 1,044 minutes in the competition, but Edu is delighted with the signing of the Ukraine star after targeting him for six months.
"We are so excited to have Zinchenko with us here because he's a player that we really targeted," he added.
"It's a player that we really believe has the characteristics and the qualities that are going to increase our level in the squad for sure. [The transfer] was planned like six months ago, to feed that position in the best way possible in the way which Mikel really wants to play.
"Mikel of course knows him more than anyone because they worked together [at City] but all the information around the player is top."
Edu also revealed the signing of Jesus was the culmination of another drawn-out process, adding: "I think we as a club have to be proud to have a player like Gabriel Jesus here.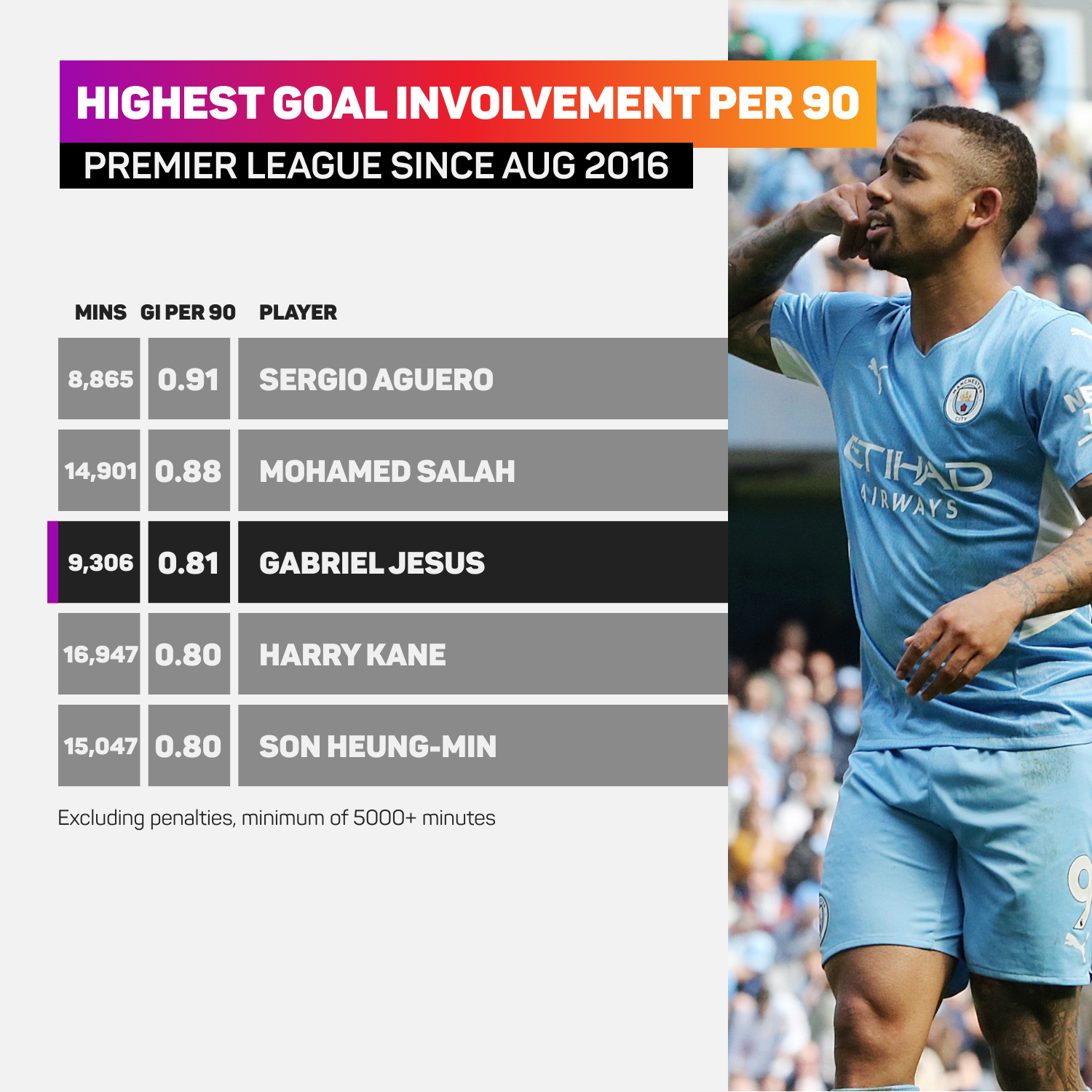 "This process really, I think, takes like seven months in terms of understanding each other and talking to each other, because also he had a lot of other opportunities and then he chooses because he understands who we are."
Raphinha was another player linked with Arsenal after scoring 11 goals in 35 Premier League appearances for Leeds United last season.
However, he made a big-money move to Barcelona earlier this month, and while Arsenal did speak to the winger's agent Deco, Edu revealed his heart was set on a move to Camp Nou.
"People think we went in too deep about Raphinha, because Raphinha was everywhere," Edu said. "It's fair, we did have some conversations with Deco because Deco is his agent and I have a good relationship [with him] - we are friends.
"I just said to Deco, 'can you explain to me the situation with Raphinha?' and he was clear, 'Edu, we have a good relationship but I'm not going to lie to you, his idea is to go to Barcelona because he's dreaming to go to Barcelona, and we've been talking to Barcelona since a long time ago'.
"[I said] 'okay, thank you very much, if something happens then just let me know because I can explore and understand the situation'. If not, no problem and we carry on with our relationship."