Fabio Capello has compared Paulo Dybala to Roma legend Francesco Totti but believes the Argentine's new strike partner Tammy Abraham has some way to go before he reaches the level of Gabriel Batistuta.
Capello was in charge of Roma when they last won the Scudetto in the 2000-01 season, with Batistuta and Totti netting a total of 33 Serie A goals (Batistuta 20, Totti 13) as they edged out Juventus in a thrilling title race.
With Jose Mourinho having delivered the Europa Conference League trophy during his first season in the Italian capital last term, hopes are high the Giallorossi could mount a serious domestic challenge this time around.
The acquisitions of Dybala, Georginio Wijnaldum and Nemanja Matic have seen Roma tipped for a title push in some quarters, with Abraham also expected to kick on after scoring 17 goals in his first Serie A campaign.
Capello, who last month said Dybala's arrival from Juventus could shift the balance in Serie A, thinks Roma's new signing could prove as influential as the club's all-time top goalscorer Totti.
"Football evolves all the time," Capello told La Gazzetta dello Sport. "But if it's a game I tell you that the Argentine has the touch of the ball, the ability to find a partner and the ease of scoring that Francesco had."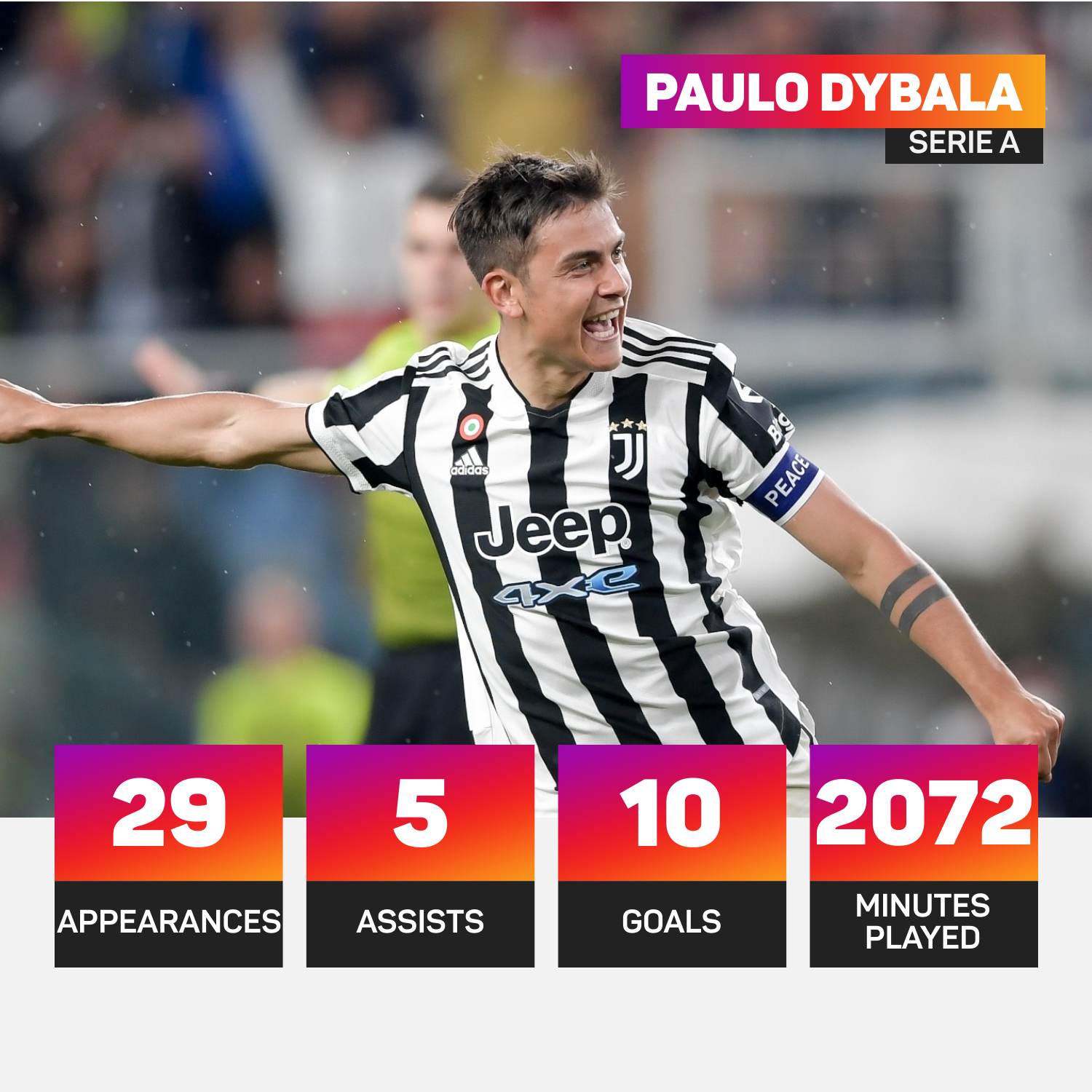 However, Capello says Abraham has plenty of work to do in order to be considered in the same category as Argentine great Batistuta, who scored 30 Serie A goals during a two-and-a-half season spell in Rome between 2000 and 2003.
"Let's take it easy," Capello added. "Gabriel was a professor of the penalty area. The sense of goal he possessed has been had by few players in the world. 
"Abraham is certainly more mobile, but we are on another level for the moment."
Meanwhile, Roma's transfer activity has left Capello believing they are among the favourites to win Serie A in the 2022-23 season, as he claimed only Simone Inzaghi's Inter are clearly superior to Mourinho's team.
"The Giallorossi can no longer hide," he added. "Only Inter, with [Milan] Skriniar, can be superior to them. [Comparisons to] Juve and Milan are already valid."
Roma begin their Serie A campaign with a trip to Salernitana on August 14.