Under-fire Harry Maguire has revealed former England captain David Beckham got in touch with him after last month's Hampden Park hounding to help offer support and advice.
Just over two years after being a Manchester United ever-present and part of the European Championship team of the tournament, the 30-year-old defender now finds himself as the butt of jokes.
Many opposing fans have revelled in Maguire's drop off and Scotland supporters goaded him mercilessly after coming on and scoring an own goal in England's 3-1 win last month.
Maguire immediately laughed it off as a "little bit of banter" but hearing from somebody that knows a thing or two about intense criticism meant the world to him.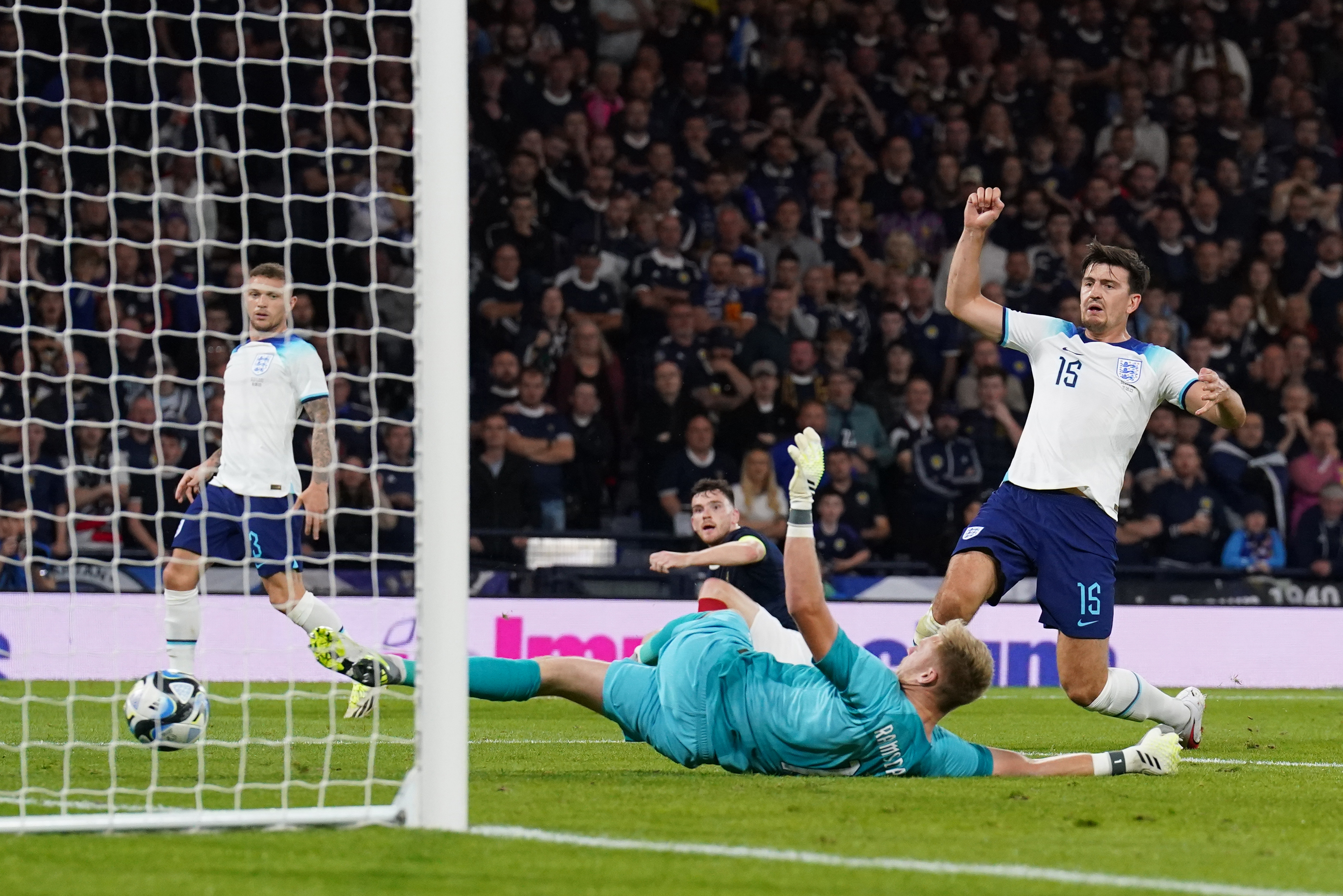 Few have faced sharper focus in an England shirt than Beckham, who has laid bare the pain he suffered after his 1998 World Cup red card against Argentina in a new Netflix documentary.
"I actually spoke with David about three weeks ago, after the Scotland game," Maguire said.
"He got in touch with me, so it was really nice of him and I really appreciated that. It meant everything. I've spoken throughout my career about David Beckham being someone I looked up to and watched when I was a young boy.
"Unfortunately, I didn't end up on the right wing scoring and assisting as many goals as he has. But he was a big role model when I was growing up.
"It shows how classy he is to reach out to me and to message me. It was something I really appreciated. It was touching really."
Maguire did not want to divulge too much about their conversation but said the "main thing" Beckham did was to remind him of his career to date and the big moments he has enjoyed.
"I think when you're going through tough moments you've got to go through past experiences and past memories and where you've gone in your career and what you've been through," he said at St George's Park.
"Every career is so up and down, especially when you reach what I've reached, in terms of being the captain of the biggest club in the world for three and a half years. He's been in that position and knows what it's like.
"Obviously having watched the documentary I couldn't believe how much he went through at the time. In the documentary Gary Neville speaks about how resilient he is as a person. I think he's been a huge role model for many footballers growing up, especially in my era."
That chat and his experiences have helped Maguire retain belief and confidence, as has the continued faith shown in him by Gareth Southgate.
The England boss has been in charge for all 59 of his caps and snapped in Glasgow at treatment he said was "ridiculous", "a joke" and "beyond anything I've ever seen".
"I try and stay away from it all," Maguire said when Southgate's comments were put to him.
"Obviously you can't stay away from it as your family and friends are probably seeing things, they probably read a lot more than I do.
"Yeah, there has been a lot of talk about me over the last year. For that talk to happen, you have got to have built your way up to be a top performer like I've done over the previous five years to that.
"Things haven't gone to plan over the last year or so, but I am sure it will get back on track. A career is a long path. Many ups, many downs, it probably has been a little blip and I am trying to be back to where I was."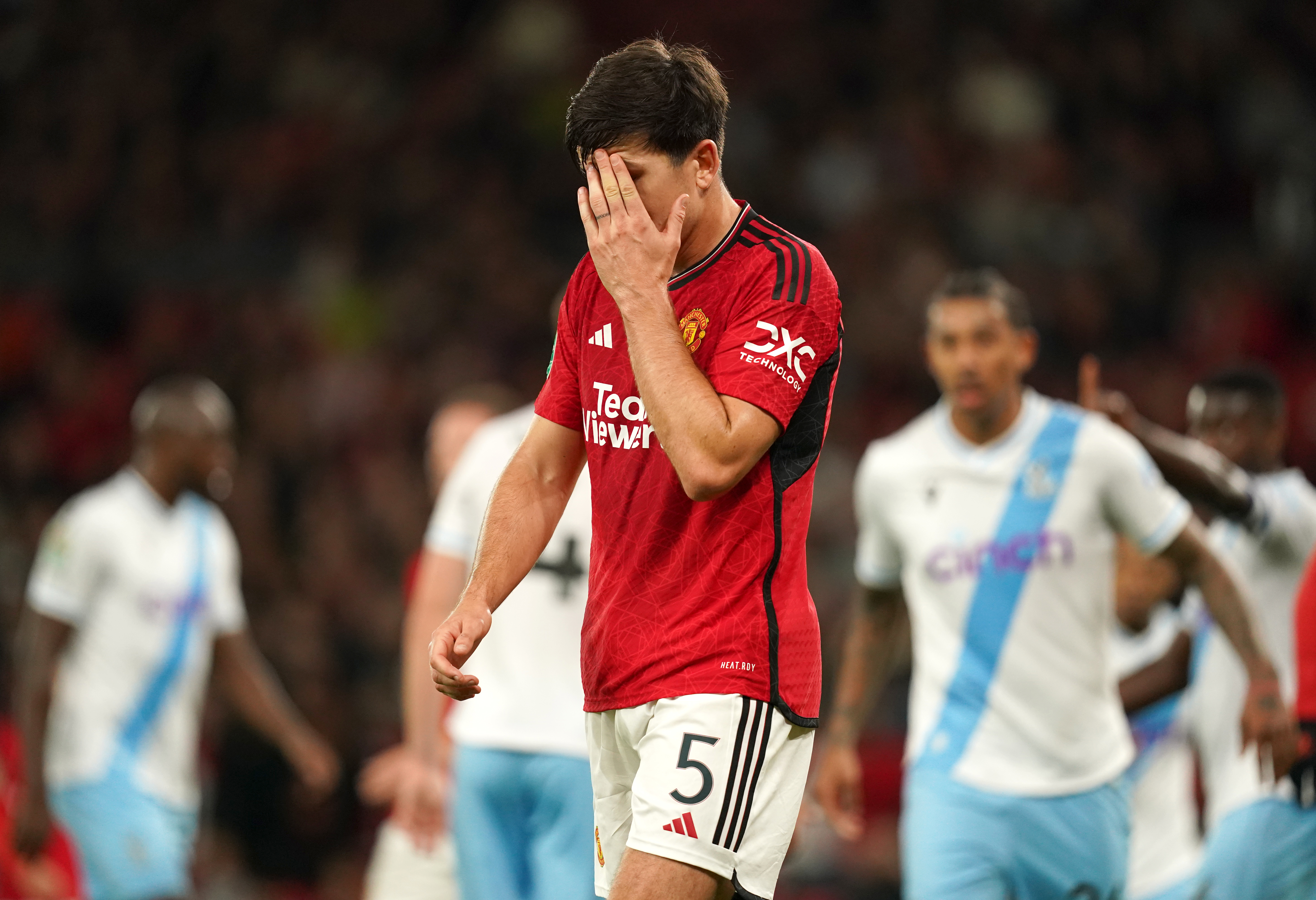 Maguire knows he needs to repay Southgate's faith by playing more minutes with Euro 2024 looming large and says he can continue to "block" out any abuse.
But he knows that is "a bit tougher" for his loved ones and his mother Zoe last month criticised the "disgraceful" abuse her son has been subjected to, which she claimed went far beyond football.
"It probably affects my family and friends more than it affects myself, especially when I am playing in a game," Maguire said.
"I have had so many great nights and have so many great memories playing for my country and playing for my club as well. You play football to create memories – not just for myself but for my family and my friends.
"Obviously, the last year has been a little bit difficult for them to enjoy the games as they did in the previous eight or nine years of my career. I'm sure that will change. I'll keep working hard and keep fighting for my place and keep trying to put things right."