Arsenal boss Mikel Arteta declared William Saliba and Gabriel Magalhaes have a "happy marriage" as he backed his defenders after their public spat at Leicester City.
A heated coming together between the pair at the end of Arsenal's 1-0 win on Saturday came to light after the game, but Arteta insists it should be viewed as a positive.
With Arsenal hunting down a first Premier League title since the 2003-04 season, Arteta said there is no room for "robots" in his team.
He wants to see personality, even if it means his players jostling each other on the pitch at times.
"They are a happy marriage," Arteta said. "They love playing with each other, but they are very demanding with each other. This is good and everything's fine.
"I don't want robots, I want players with feeling, with passion, that demand from each other. At the end they have that chemistry. Those two certainly have that chemistry on and off the field."
Arsenal had the likes of Kolo Toure, Ashley Cole and Sol Campbell in their last title-winning defence, and Arteta is glad his team have similarly imposing personalties.
The Gunners face Everton on Wednesday, and victory would take them to 60 points from 25 games. They would be matching a club record, having also totted up 60 from 25 in 2003-04 and 2007-08.
Arsenal have won 99 of their 203 league games against Everton (D43 L61), and can become the first team in English league history to achieve 100 victories against an opponent.
They lost 1-0 at Everton at the start of February, however, in what was Sean Dyche's first game as Toffees boss.
This time, Arteta says it can be a different story as his side attempt to pull five points clear of Manchester City.
"It's a case of doing things better than we did when we played them a few weeks ago and earning the right to win the game," he said. "Hopefully tomorrow we'll play better than we did.
"With Sean it's quite clear what he's done and where the success they've had is coming from.
"With every manager it's the same. We have to look at certain matches and try to get the right tactics to beat them but also the same mentality and high expectation that we demand in the game."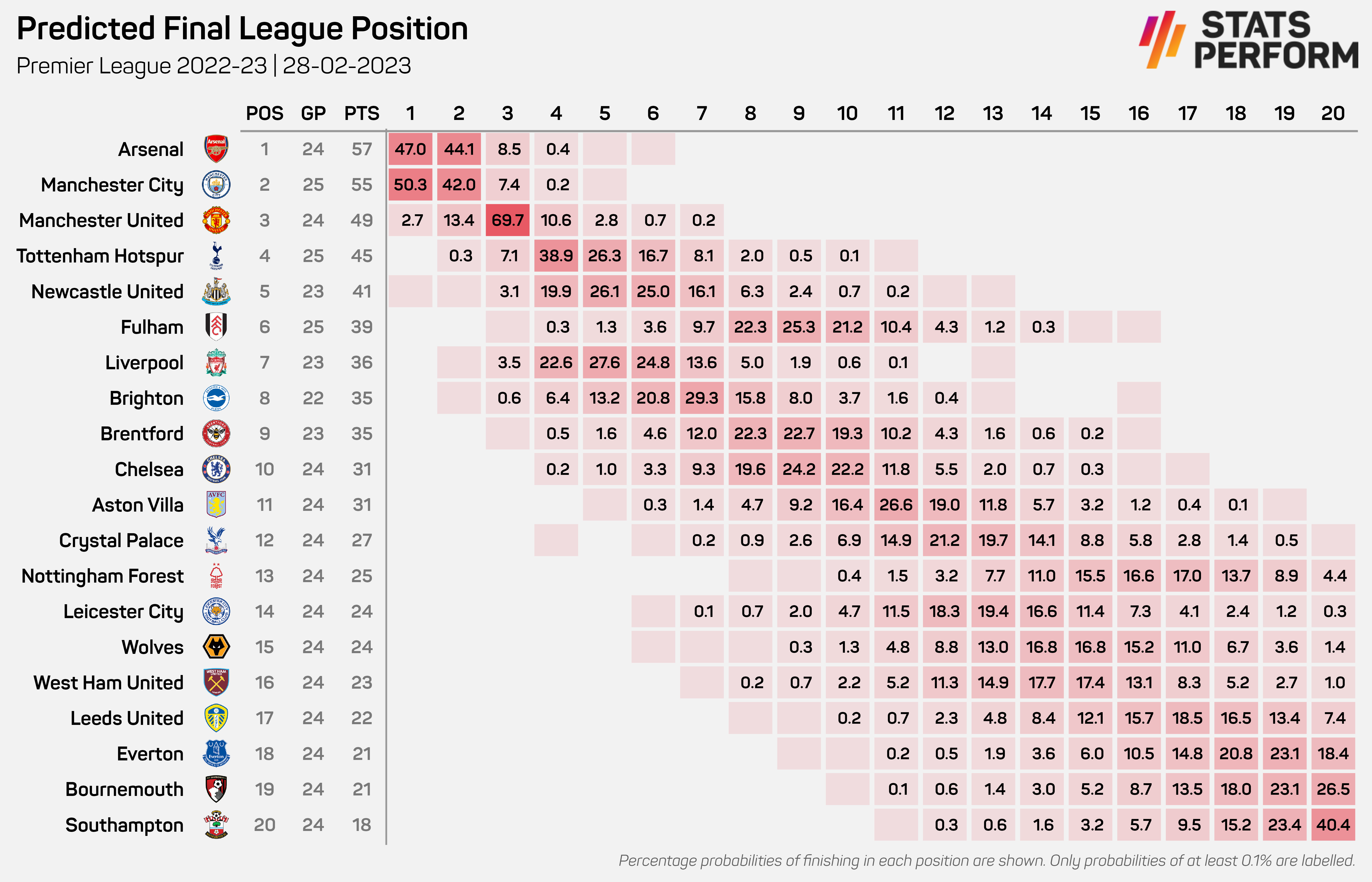 While Arsenal flourish, the same cannot be said for London rivals Chelsea, who are withering in mid-table despite a huge spend on new players.
Arteta feels empathy towards beleaguered Chelsea head coach Graham Potter, who revealed last week he has received malicious emails wishing death on him and loved ones as the Blues struggle to find form.
Although he declined to say whether he experienced similar during his own difficult times at Arsenal, Arteta made it clear he understood the pain Potter is experiencing.
"Absolutely, we are colleagues," Arteta said, "and we all know the pressure and the demands and the uncertainty this industry has.
"At the end the ball has to go into the net. There are many factors that sometimes prevent it that you cannot control. Of course, you empathise because you suffered it, and you know how it is when you're going through these moments."
Arteta has managed to switch off when away from work, even when he was facing pressure to deliver results. Consecutive finishes of eighth, eighth and fifth have preceded this season's concerted title tilt.
"You can have difficulties in your job and challenges which we do, when you lose but when you're winning as well, because this job is so demanding," Arteta said.
"But you cannot destroy your life because of that. Your family, your friends, your loved ones don't deserve it to affect their lives in such a negative way because you don't win a football match.
"That balance in my case was critical, but you need some help. Sometimes when you are in that position, it's not easy to see it."