Celtic right-back Anthony Ralston will embrace his developing role as one of the more senior members of the squad after signing his latest contract.
Ralston has made five appearances since the return of Brendan Rodgers and the manager quickly showed his faith by handing him a new contract until the summer of 2027 this week.
The academy graduate made his Celtic debut seven years ago under Ronny Deila and was handed further first-team action by Rodgers before truly establishing himself in the early days of Ange Postecoglou's reign, following loan spells with Dundee United and St Johnstone.
Given the number of players who have arrived at Celtic Park over the last two years, the Scotland international accepts he can now be classed as a senior player.
Anthony Ralston will speak to the media at Lennoxtown shortly#MOTCEL | #cinchPrem | #COYBIG pic.twitter.com/ya6oIjOi2L

— Celtic Football Club (@CelticFC) September 29, 2023
"Unfortunately, aye…," he said. "I am only turning 25 in November but for sure I'm not a kid anymore.
"When there's younger boys coming into the team, it's trying to help them settle in as much as possible, especially if they are coming from different backgrounds and different countries.
"It's up to the likes of myself and boys who have been here for a long time or who have come through to help them settle in as best as possible so they can perform at their best.
"It's a different time now for me after signing the contract. I am going to be here until I am slightly older again so it's adapting through my career into that experience level where I can help younger boys, because I have been there myself at 18, 19, 20.
Lennoxtown

The Celts are put through their paces ahead of #MOTCEL#cinchPrem | #COYBIG pic.twitter.com/JErsRqxsFs

— Celtic Football Club (@CelticFC) September 29, 2023
"I am lucky, we still have more experienced boys than me, the likes of Cal (McGregor), Joe (Hart), Jamesy (Forrest), who take the lead on that. I still very much look to them as well as trying to help the younger lads.
"But when that point of my career comes – not just yet – I have had great role models to be able to fulfil that when the time comes."
Rodgers this week stated it was important for Celtic to have players such as Ralston who understand what it means to play for the club as supporters and youth academy graduates.
Speaking ahead of Saturday's cinch Premiership clash at Motherwell, Ralston agreed: "I do feel it's important. It's a hard journey to get to this point but I am one of the lucky ones who have been able to break through. There are a lot of kids who don't.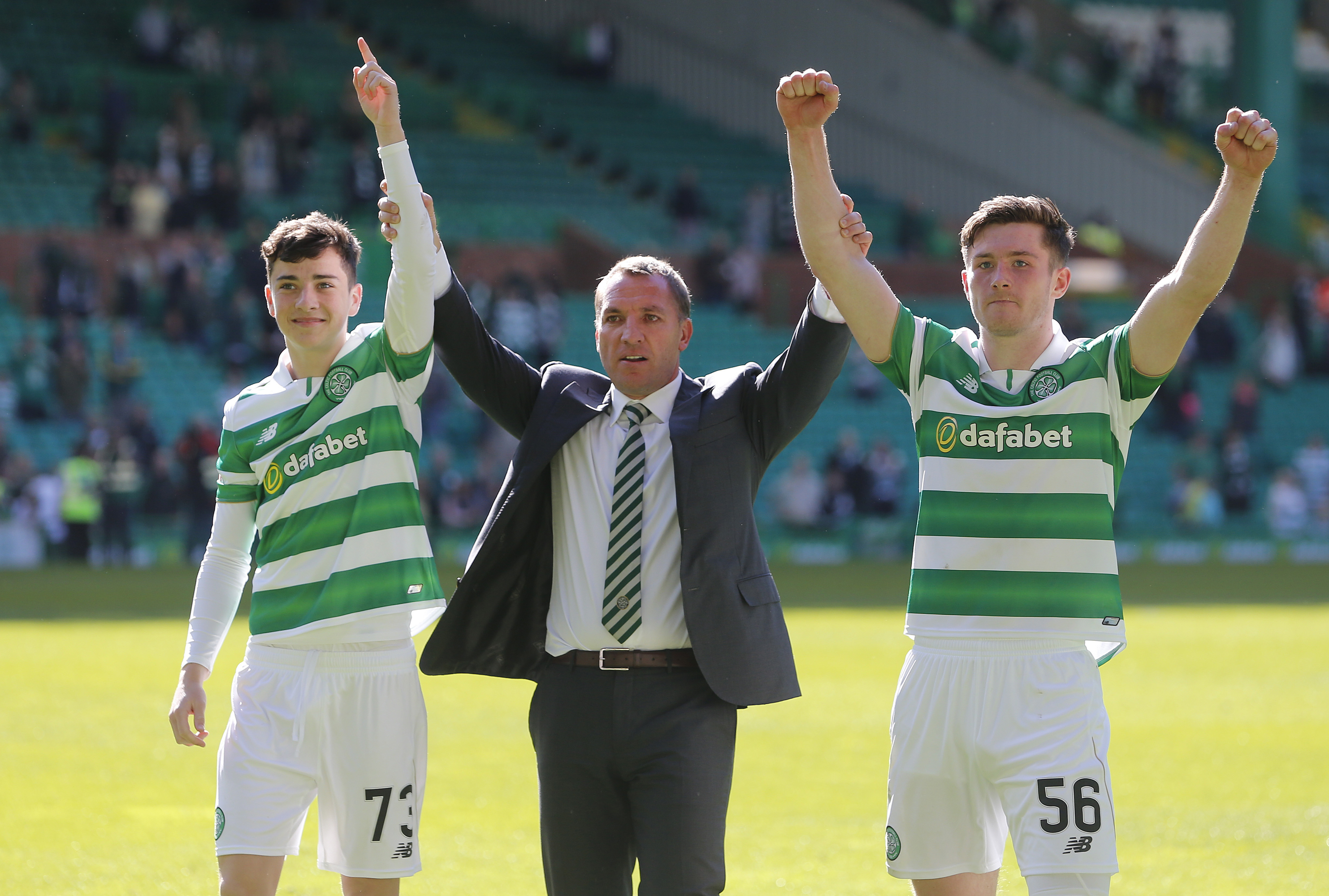 "I have had great role models like Callum and Jamesy that I have seen do it and it gives everyone that bit of hope."
Ralston has previously spoken about how the birth of his daughter, Mila, inspired him to make his breakthrough under Postecoglou after he only played once during the 2020-21 season. And his role as a father continues to motivate him.
"The contract is a symbol of the work I am putting in for her and for the rest of my family and friends who have helped me all the way from being a kid to now," he said.
Four more years of Raldo! #RALSTON2027 pic.twitter.com/04MMdpKfxs

— Celtic Football Club (@CelticFC) September 26, 2023
"She is definitely getting to grips more with what her dad does. She is only three and a half so trying to explain that to her and sometimes she is quite interested, then other times she is not.
"But she will get there and when she is older she will be able to look back at all the memories that I have tried to create for her early in her life and realise how special it was.
"She is my main motivation, she is my responsibility and my career reflects my life as well. It's just about trying to give her everything and the best life possible.
"She is going to grow up and look back at the success and the things I create. It's my job to make sure they are as special as possible and I hope I am doing that for her."