Massimiliano Allegri was pleased with Juventus' display in a 0-0 draw at Milan on Sunday despite their failure to register a single shot on target.
It was the first time the Bianconeri had not had a shot on target in a Serie A match since March 2019 against Genoa.
The stalemate meant Juve remained in fifth, 11 points adrift of leaders Inter having played a game more.
However, Allegri was not despondent with this side's efforts and believes they are on the right track.
"It was a good game. We were coming off a lot of head-to-head clashes and a defeat would've sent us 10 points behind Milan, so that'd be negative," he told DAZN.
"We need to be a little calmer and more focused in the final third, as we are hasty and get the final ball wrong. It was a hard-fought game with some strong tackles; it was balanced and a draw is the right result.
"I think we did better in the second half against a good Milan and being at this stage after two head-to-head meetings is good.
"I am glad because the lads are playing more like a team, understanding when to control the ball in defensive and attacking moments. We are getting there.
"Considering how we started the season, I am very happy to be in this position and we'll see what happens in February.
"This was one of those games where anything could happen. We kept Milan within seven points and that is the important thing."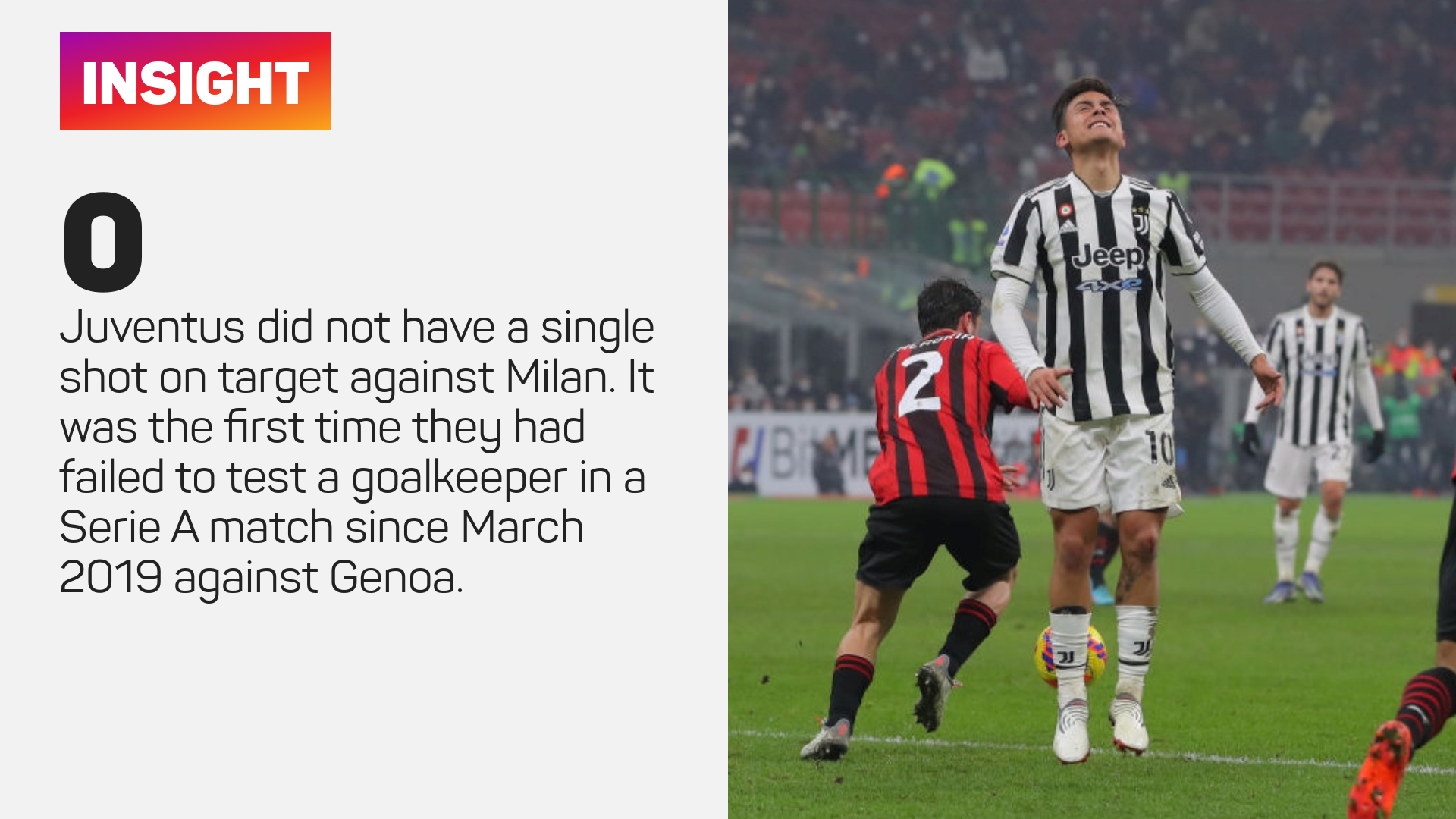 Giorgio Chiellini was typically robust at the heart of Juve's defence on what was his 550th game across all competitions for the club, and the 37-year-old agreed with his head coach that the club are moving in the right direction.
"I always think positive and see the glass half full. Obviously, I'd have preferred to win, but it was a balanced game. We have improved since the start of the season and are more solid now," he said.
"It's a pity as a win would've given us a boost, but we are on the right path and there are four important months coming up. We're up there and have to keep going.
"I think we've improved in our reading of the game, as we are a team for 95 minutes, but we lacked that final moment in front of goal. It was a good Juve; we have done very well over the last month and a half."
Juve are next in action on February 5 when they host Hellas Verona in Serie A.