Trent Alexander-Arnold is looking forward to welcoming back his childhood hero Steven Gerrard but insisted feelings will be put to one side until after the game.
Liverpool great Gerrard, who left Rangers for Aston Villa in November, returns to Anfield to manage against his former side on Saturday.
Villa, who parted ways with Dean Smith following a run of five straight Premier League defeats, have won three of their opening four games under Gerrard, with the only blemish on their record coming in a credible 2-1 loss against Manchester City.
The Villans' form over the last four games would have them third in the league, with only City and Liverpool (both four) recording more victories, but returning Reds have lost 14 of their last 16 top-flight visits to Anfield as managers.
Alexander-Arnold is relishing meeting up with former Liverpool captain Gerrard, though he insisted he will save the pleasantries until after the final whistle.
"It will be strange," the right-back said to Liverpool's official website of Gerrard's homecoming. "The fans, it will obviously bring back a lot of memories for them. It will be good for him to return to where it all happened for him personally. 
"As players and people who are so close to it, we can't really let our feelings get involved. 
"[He was] someone who made a lot happen. Someone I massively looked up to. The heart and soul of the club for many years, someone who embodied everything about the club. 
"Someone it was really hard not to look up to; I think even opposition fans and people who wanted to hate him, you had to respect what he was doing on the pitch. 
"He showed a level of consistency not many players can, over a long period of time. There was a lot for me, growing up, that I admired about him.
"For me, growing up him being such an influential person for me – watching him and admiring him so much – I need to try to put that to one side and focus on the game and it's about winning that game, that's all that matters. 
"And then after the game we can focus on those feelings. Going into it, we want to win the game. We know we have the chance to, so it's about coming away with the three points."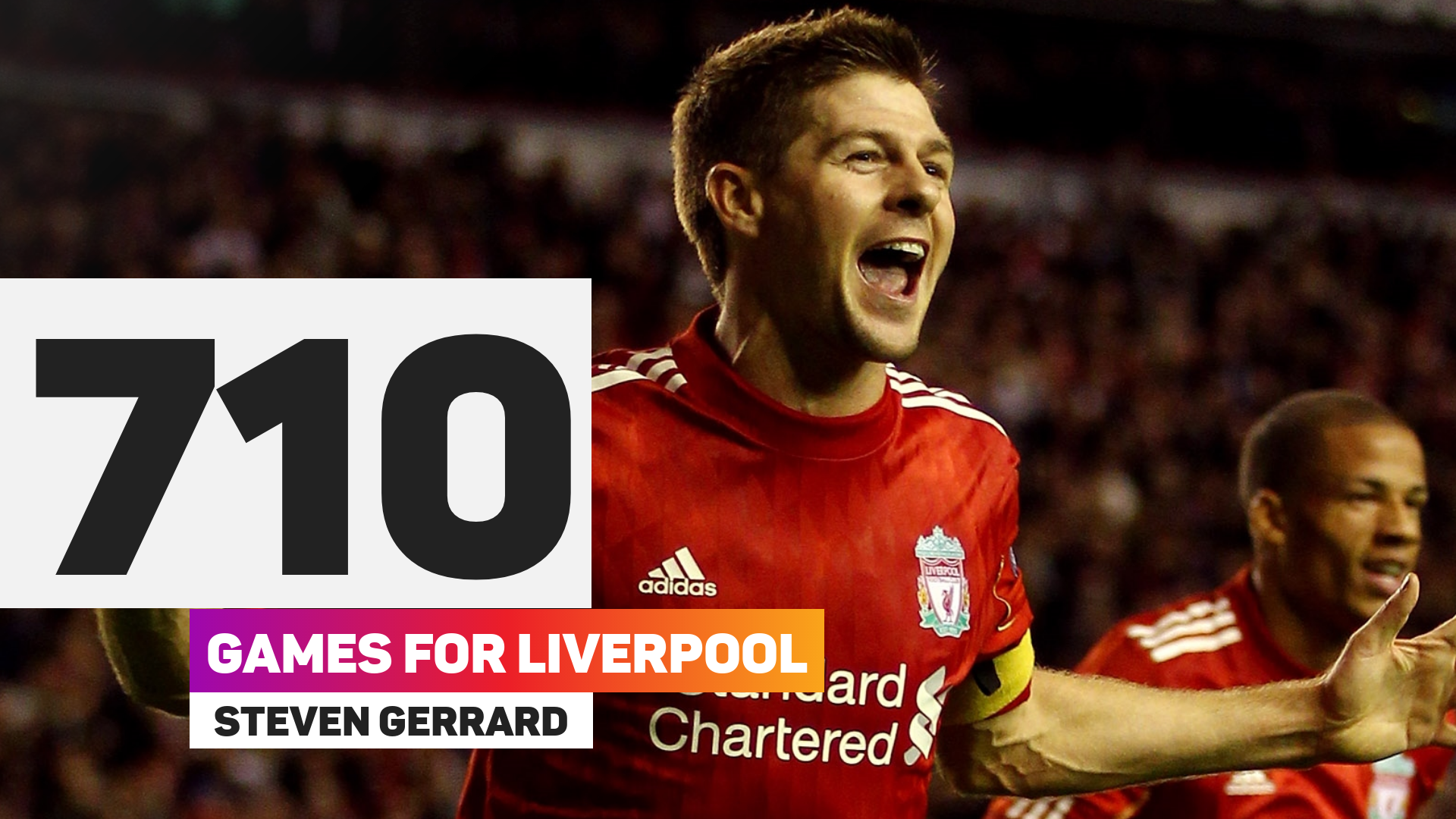 Gerrard is looking to become the first Villa manager to win his opening two Premier League away games since John Gregory (five in 1998), but Alexander-Arnold remembers being there when the former England international started his coaching career.
"He was coming down now and then to do his coaching badges," he continued. 
"It was good to get an insight into his way of life and obviously the way he saw the game. It was important for me to try to learn and study, and good to pick his brain from time to time and learn from him really. 
"At a young age, not many people get the chance to meet their heroes and effectively be trained and taught by them. It was massive for me, I was grateful for that."
Liverpool, who are a point behind leaders City, will be without Nat Phillips for Villa's visit after the centre-back sustained a cheekbone fracture in the 2-1 Champions League victory over Milan on Tuesday.
Phillips, though, does not require surgery after further diagnosis confirmed the extent of the injury and he is likely to return to action in the new year.